Syed Babar Ali School of Science and Engineering
Faster

Apply to LUMS Science & Engineering Graduate Programmes!
Syed Babar Ali School of Science and Engineering
Syed Babar Ali School of Science and Engineering (SBASSE) at LUMS is the first private research school of science and engineering in Pakistan. In higher education, the term research school refers to a model of teaching and scholarship practised by some of the best institutions in the world where the primary function of the university is to create and disseminate new knowledge. SBASSE has consciously modelled itself along the lines of the world's top research schools and has a highly qualified faculty to accomplish its mission. The hallmark of SBASSE is its no-boundaries philosophy, which encourages cross-disciplinary collaborations not only between various disciplines at SBASSE but also those offered by other Schools at LUMS.
A Different Kind of
Science and Engineering School
in Pakistan
300,000
Square feet of lab and
classroom learning space
70+
Dedicated labs for research,
teaching and support
Accredited by
PEC and NCEAC

Science for Pakistan
Contribution in Science and Technology by the researchers at SBASSE has an impact on the future development of Science in Pakistan.

Meet our Faculty
At SBASSE our faculty members share the boundaries of their life experiences and interests that foster a dynamic learning environment on campus.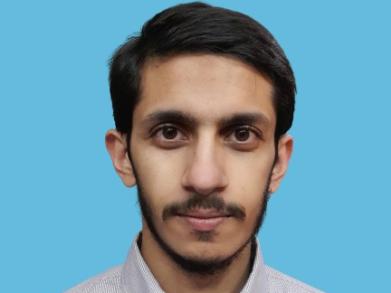 Name: Saad Zia Sheikh
Supervisor: Dr. Muhammad Adeel Pasha
Year: 2021
MS/PhD: PhD
Department: Electrical Engineering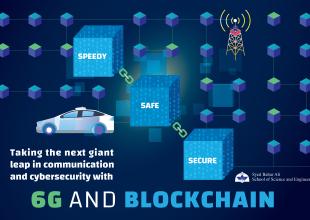 Taking the Next Giant Leap in Communication and Cybersecurity with 6G And Blockchain
Ali Hussain Khan, under supervision from Dr. Naveed Ul Hassan from the Department of Electrical Engineering, deems 6G infrastructure as the future of secure and ubiquitous communication – of course, not without blockchain. According to this study, the vision for 6G is driven by futuristic applications like Human Bond Communication (HBC), Multi-sensory eXtended Reality Applications (XR), Wearable Technology based Futuristic Applications (WTech), Large-scale connected autonomous systems (LS-CAS), and greater support for several vertical domains. These applications have very stringent requirements of data rate, latency, and reliability. The nature of data collected by several 6G applications will be increasingly sensitive and critical. The successful adoption of 6G applications by the users would therefore require strict data security guarantees. The stringent network performance requirements of these applications will require support of technologies like Reconfigurable Intelligent Surfaces (RIS), TeraHertz (THz) communication, Artificial Intelligence (AI) and small cell networks. To enable efficient combination of these technologies for the provisions of resources to achieve the performance requirements, collaboration and coordination in a transparent and trustless environment is needed. These technologies also require dense network deployments which will lead to more infrastructure and complicated network deployment. Network decentralization will be needed to simplify the network deployment. In light of this, 6G requirements can be divided into performance-related and security-related requirements.
Blockchain will provide the desired transparency and trustlessness in the decentralized network. It will also provide the strict security requirements of the future communication systems because of its in-built security features. Blockchain is a distributed ledger technology where cryptography and hash functions are used to form a chain of data blocks, created when an event occurs and verified in a decentralized way using consensus algorithms. Automation on blockchain is managed through smart contracts which are computer programs stored on the blockchain to define the contractual obligations and enable the automatic transfer of assets between peers when the required conditions are met. Blockchain, initially only used in cryptocurrencies is now being used in other application domains like smart grid, connected vehicles, and Internet of Things.
To achieve the targets related to performance requirements, 6G networks are expected to be extremely dense 3D integrated communication systems. The previously underutilized vertical dimension (height and depth) would also become increasingly congested with the deployments of high-altitude platforms (HAPs), low-altitude drones, unmanned aerial vehicles, mega-constellations of low earth orbit satellites, and communication ships & submarines. This would make infrastructure and asset management a challenging task. Additionally, the ownership models along with the use of spectrum, computing power and data storage would also become much more complex in order to fulfill the performance-related needs of 6G applications. AI assisted and AI trained models would become increasingly common in 6G to solve challenging resource optimization problems for throughput maximization, latency minimization, and energy efficiency maximization. AI models would also generate and communicate critical signals for several vertical domain applications. Management and security of hard-trained AI models would also become complex in 6G systems. One of the most prominent features of blockchain is the creation of a trustless network where multiple non-trusting parties can interact with each other without any intermediaries. Confidence in the blockchain security features enables decentralized entities in the network to make automated transactions on the network with the help of smart contracts. Consensus algorithms and protocols further allow multiple distributed nodes on blockchain to achieve the same global view of the transactions taking place on the entire network. Integration of blockchain in 6G would therefore provide elegant solutions for resource and AI model parameter management.
With respect to security-related requirements, integration of blockchain in 6G would not only help but also control these targets. Through appropriate selection of network, consensus, and automation management algorithms, blockchain can provide desired levels of data integrity, nonrepudiation, and auditability. Blockchain allows asymmetric Public Key Infrastructure (PKI) based cryptography and the inclusion of privacy preservation frameworks for greater data privacy & confidentiality. Blockchain accepts new blocks only after verification through a consensus mechanism among multiple peer-to-peer (P2P) nodes. Every block is linked to its parent block (previous block in the chain) by a cryptographic hash function. This allows auditability and makes it possible to verify data all the way back to the genesis block. Data integrity in any block can be easily verified simply by checking the hash-trees. Moreover, as the blockchain size increases, data tampering becomes even more difficult because of the linkage between all the chained blocks. Due to these properties, blockchain is different and superior in many ways to traditional security solutions, and a good candidate for security-related requirements in 6G applications.
Commenting on his work, Ali Hussain Khan says "We will demonstrate that combining blockchain and 4G or blockchain and 5G cannot achieve the same level of synergy that we can obtain with blockchain and 6G. Our scenario consists of vehicles, drones and RSUs to incorporate all three dimensions in the system. We consider a data-sharing scenario between vehicles. The data within is considered valid after achieving consensus among the mining nodes after which the data-sharing record is uploaded to the blockchain."
Ali also mentioned that his team derived the time required for one complete cycle of data-sharing and consensus by deriving relevant expressions based on data sizes and data rates. MATLAB was the primary tool used for all the simulations in this work. They also derived the response of a reputation calculation algorithm based on a pre-defined behavior and calculated the time required for malicious miner detection based on that. His team had observed that for all practical purposes, 6G performed the best and orders of magnitude better than both 5G and 4G. These simulation results are very promising and suggest the use of more secure blockchain implementations in 6G are possible as both complement each other.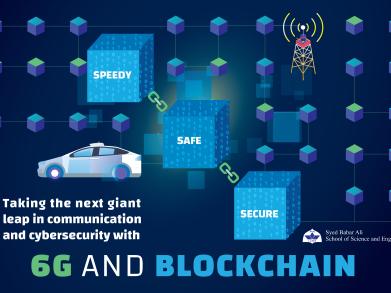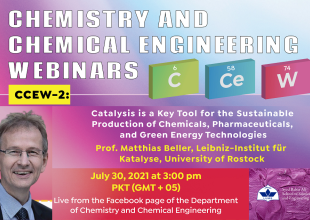 Speaker:
Prof. Matthias Beller
CCEW-2: Catalysis is a Key Tool for the Sustainable Production of Chemicals, Pharmaceuticals, and Green Energy Technologies
The cost-effective and waste-free synthesis of materials, life science goods, and all kinds of organic products require efficient chemical transformations. In this regard, the development of more active and selective catalysts constitutes a key factor for achieving improved processes and providing a sustainable chemical industry and society. Despite continuous advancements in all areas of catalysis, organic syntheses and the industrial production of most chemicals can be improved significantly in terms of sustainability and efficiency. The talk will show how new and improved homogeneous and heterogeneous catalysts can be developed by learning from each other. Specifically, the phenomenon of cooperative catalysis will be addressed in the context of non-noble metal-based catalysts. In detail, it will be demonstrated that recently developed molecular-defined and nanostructured cobalt and iron catalysts enable catalytic (de)hydrogenation processes with high yields and unprecedented selectivity. Examples that demonstrate the potential of such catalytic processes with bio-relevant metal complexes compared to more traditional catalytic reactions will also include reactions for energy technologies.   
About the speaker:   
Prof. Matthias Beller is one of the world's leading professionals in the field of catalysis. He is the Scientific Director and Head of the Department of Applied Homogeneous Catalysis at Leibniz Institute of Catalysis, University of Rostock, Germany.  He completed his PhD with a distinction from the Institute of Organic Chemistry at the University of Gottingen. After that, he spent some time with Prof. Sharpless at the Massachusetts of Technology. Prof. Beller spent some time in the industry, after which he joined the Technical University of Munich as an associate professor in 1996. Since 1998, he is a professor of catalysis at Leibniz Institute of Catalysis.  
The research work of Prof. Beller centers on one of the key technologies of the new millennium: catalysis. Catalysts accelerate chemical reactions and reduce the amount of energy required for production. They are indispensable helpers and bring together, which in part would never connect without them.  His group's work has been published in more than 800 original publications and reviews, and more than 90 patent applications have been filed in the past decade.  
Prof. Beller has received several awards, including the Otto-Roelen Medal and the Leibniz-Price of the DFG. In 2006, he was also awarded "Entrepreneur of the Year" of Rostock, and he received the German Federal Cross of Merit. Since then, he has received the first "European Prize for Sustainable Chemistry," the "Paul N. Rylander Award" of the Organic Reaction Catalysis Society (Richland, WA) the Gay-Lussac-Alexander-von-Humboldt-Prize of the French Academy of Sciences, and the Emil Fischer Medal of the German Chemical Society. In 2015, he was awarded an honorary doctoral degree from the University of Antwerp, Belgium, and received the Wöhler price for Sustainable Chemistry from the German Chemical Society and an ERC grant from the European Commission. In March 2016, he received an honorary doctorate from the University of Rennes 1. Prof. Beller is also Vice President of the Leibniz Society, one of the major science organizations in Germany, and a member of the German National Academy of Science "Leopoldina" and three other science academies.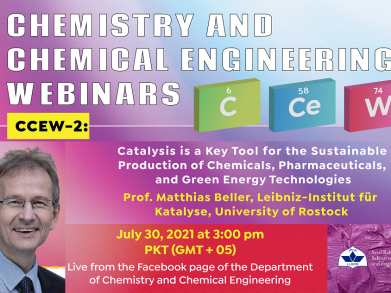 The cost-effective and waste-free synthesis of materials, life science goods, and all kinds of organic products require efficient chemical transformations. In this regard, the development of more active and selective catalysts constitutes a key…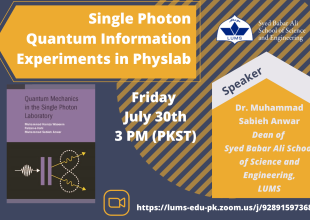 Single Photon Quantum Information Experiments in Physlab
Abstract:
In this presentation, I will review the work done in Physlab, Lahore University of Management Sciences (LUMS) revolved around the building of table-top experiments that use heralded single photons to demonstrate quantum mechanical and quantum information phenomena such as entanglement, density operators and unitary operations, nonlocality, quantum erasure and single photon interference as well as quantum state tomography. Further details of this laboratory can be seen here: http://www.physlab.org/qmlab.
Dr. Sabieh Anwar will talk about "Single Photon Quantum Information Experiments in Physlab" in an upcoming seminar where he invites everyone to an exciting single photon experiment. 
Join the session via video meeting: https://lums-edu-pk.zoom.us/j/92891597368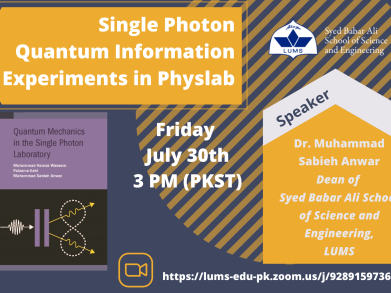 Dr. Sabieh Anwar will talk about "Single Photon Quantum Information Experiments in Physlab" in an upcoming seminar where he invites everyone to an exciting single photon experiment. 
Join the session via video meeting: …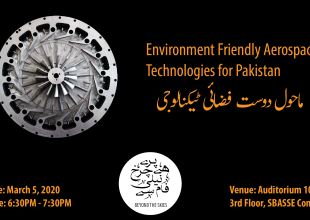 Speaker:
Dr. Sarah Qureshi, CEO/Founder Aero Engine Craft (Pvt.) Ltd.
Vanue:
Auditorium 10-301, Syed Babar Ali School of Science and Engineering, LUMS
Environment Friendly Aerospace Technologies for Pakistan
Abstract:
Aero Engine Craft is developing contrail-free aero-engines for the reduction of global warming and to induce artificial rain during aircraft flight through on-board water recovery from fuel emissions; creating a vision of the future for the aviation industry whereby it can not only reduce aviation induced global warming but also adopt an approach to treat the fuel emissions as a resource. A revolutionary technology is employed that eliminates contrails at source and recovers water from fuel exhaust emissions as a net positive product. This is a true definition of a disruptive technology; a global first attempt to create water within the aero-engine from the exhaust plume during flight, carry it aboard and release it as rainfall prior to landing. Our product is a low cost alternative to aero-engine redesign, and offers revenue potential to the aviation industry while solving a crucial environmental challenge.
Biography:
Dr. Sarah Qureshi is working on contrail-free aero engines as the CEO and founding director of Aero Engine Craft (Pvt) Ltd. She is also a visiting fellow at the School of Aerospace at Cranfield University. Sarah has a PhD degree in Aerospace Engineering from Cranfield University, UK. Her area of specialization is Propulsion whereby she worked on the development of a contrail-free aero-engine that has been derived from a novel patented technology. Sarah was actively involved with the invented technical outcome of the engine. The innovated engine has a tremendous potential in bringing about an environmental revolution in the context of aviation.
Dr. Sarah Qureshi , along with the inventor of technology Mr. Masood Latif Qureshi has now set up Aero Engine Craft (Private) Limited as Pakistan's first commercial engine and aircraft company  to convert this patented technology into a full scale commercial application ready to be used by modern civil transport aircraft. During her PhD, Sarah supervised a number of MSc. students for their research projects on Jet Engine Technology. Prior to this, Sarah completed her master's degree in the field of Aerospace Dynamics from Cranfield University, UK. Her research involved the design of a trajectory following controller inclusive of stability augmentation, attitude control system and outer loop autopilot for unmanned aircraft (UAVs) flying in close formation for the purpose of air to air refuelling. After graduating as a Mechanical Engineer from Pakistan, Sarah gained extensive experience of working in the local automotive and engineering industry.
Her bachelors' research project involved the development of a measurement and data logging system for the in-cylinder temperature and combustion of an internal combustion engine. Her prime technical interests are focused upon engine technology and aircraft design. Sarah holds a Private Pilot License (PPL) with 70 hours of Flying Experience. She has also learned acrobatic flying and several flight manoeuvres while at Cranfield.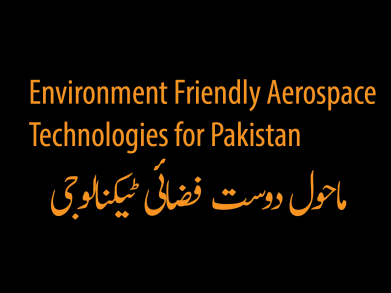 Biography:
Dr. Sarah Qureshi is working on contrail-free aero engines as the CEO and founding director of Aero Engine Craft (Pvt) Ltd. She is also a visiting fellow at the School of Aerospace at Cranfield University. Sarah has a PhD degree in Aerospace Engineering from…
سائنس اور ٹیکنالوجی کی کہانیاں
حَسبِ ضرورت سکسینک ایسڈ
کیا آپ کسی ایسے کیمیائی مادے کو جانتے ہیں جو گھریلو ٹوٹکوں سے لے کر سائنسی تجربہ گاہ تک میں استعمال ہوتا ہو؟ قدرت کے اِس کارآمد کیمیائی نگینے کو سکسینک ایسڈ کے نام سے جانا جاتا ہے۔ یہ ایک ایسا سفید قلمی نامیاتی تیزاب ہے جسے اکثر اشیائے خوردونوش کی تیاری اور دواسازی میں بھی استعمال کیا جاتا ہے۔ صنعتی سطح پر سکسینک ایسڈ کو کیمیائی طور طریقوں سے تو بنایا جا ہی رہا ہے مگر  پیداوار کا یہ روایتی طریقہ مہنگے خام مال اور ماحول دشمن نتائج کی وجہ سے زیادہ کارگزار نہیں۔ کیا ہی اچھا ہو کہ اِس اہم کیمیائی مرکب کی  پیداوار کا ذمہ حیاتیاتی طرزِعمل کو سونپ دیا جائے! شعبۂ کیمیا اور کیمیائی انجنئیرنگ کے ڈاکٹر روفس ڈِکسن کی تحقیق اسی مرکزی خیال کو عملی جامہ پہنانے کی ایک با معنی کوشش ہے۔
ڈاکٹر ڈِکسن کا تحقیقی مقالہ حال ہی میں ایک نامور سائنسی جریدے Energy and Environmental Science میں شائع ہوا ہے۔ اِن کی تحقیق میں سکسینک ایسڈ کو سستے، موثر اور ماحول دوست طریقوں سے بنانے کی تجویز دی گئی۔ دراصل ڈاکٹر ڈِکسن کی تحقیق ۵ اہم سوالات کے جواب تلاش کرتی ہے:
     ۱۔ سکسینک ایسڈ کی پیداوار میں کون سا خام مال استعمال ہونا چاہیے؟
     ۲- پیداوار کو مزید سستا کرنے کے لیے کون کون سی فنیات و صنعتیاتی ترکیبیں استعمال کی جا سکتی ہیں؟
     ۳- پیداوار سے جڑے معاشی اور ماحولیاتی اثرات کیا ہوں گے؟
     ۴- اس پورے عمل کو سرمایہ کار کے لیے معاشی طور پر پُرکشش کرنے میں کونسے عناصر اہمیت کے حامِل ہیں؟
     ۵- سکسینک ایسڈ کی پیداوار میں کون سے معاشی مسائل قابلِ نظر ہیں؟
ان سوالات کو سلجھانے کے لیے ایک ایسی سیمولیشن تیّار کی گئی ہے جِس میں صرف ایسے خاکوں پر نظرثانی کی گئی جو معاشی طور پر استحکام فراہم کر سکیں۔ "مونٹیکارلو" قِسم کی سیمولیشن کے ذریعے ہر ممکن حل کے جوکھم کا تخمینہ بھی لگایا گیا۔ ایک پیچیدہ ریاضیاتی ماڈل کے ذریعے ۸۵ ہزار سے زائد متغیر عناصر اور ۳۵ ہزار سے زائد پابندیاں لگائی گئیں، گویا سکسینک ایسڈ کی حیاتیاتی طرزِعمل کے ذریعے پیداوار کو مختلف زاویوں سے مستحکم اور قابلِ عمل بنانے کی کوشش کی گئی۔ معلوم ہوا کہ سکسینک ایسڈ کو بڑے پیمانے پر بنانے کے لیے گلیسرول سے اخذ کردہ طریقہ سب سے موثر ہے، جس کی سالانہ لاگت ۱۳.۵ کروڑ ڈالر ہوگی۔
کسی بھی سرمایہ کار کے لیے نقصان سے بچاؤ اُس کی پہلی ترجیح ہوتی ہے۔ چنانچہ اِس پوری کاوِش کو صنعتی اعتبار سے کارآمد بنانا ڈاکٹر ڈِکسن کی بھی اوّلین ترجیح رہی ہے تاکہ سکسینک ایسڈ کی بڑے پیمانے پر تیاری کو حقیقی جامہ پہنایا جا سکے اور اِس اہم کیمیائی مرکب کی ماحول دوست اور معاش دوست پیداوار کو یقینی بنایا جا سکے۔ ہم ڈاکٹر ڈِکسن کی اِس قابلِ ستائش کوشش پر اِن کو مبارک باد پیش کرتے ہیں اور امید کرتے ہیں کہ ان کو مستقبِل میں بھی ایسی کامیابیاں ملتی رہیں۔
حوالہ:
Sustainable Bio-Succinic Acid Production: Superstructure Optimization, Techno-Economic, and Lifecycle Assessment Energy & Environmental Science, Apr. 2021 doi:10.1039/D0EE03545ADickson, Rofice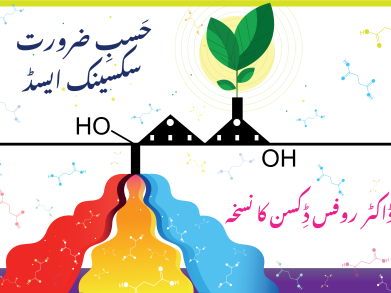 کیا آپ کسی ایسے کیمیائی مادے کو جانتے ہیں جو گھریلو ٹوٹکوں سے لے کر سائنسی تجربہ گاہ تک میں استعمال ہوتا ہو؟ قدرت کے اِس کارآمد کیمیائی نگینے کو سکسینک ایسڈ کے نام سے جانا جاتا ہے۔ یہ…