Conversations with Women in Science and Technology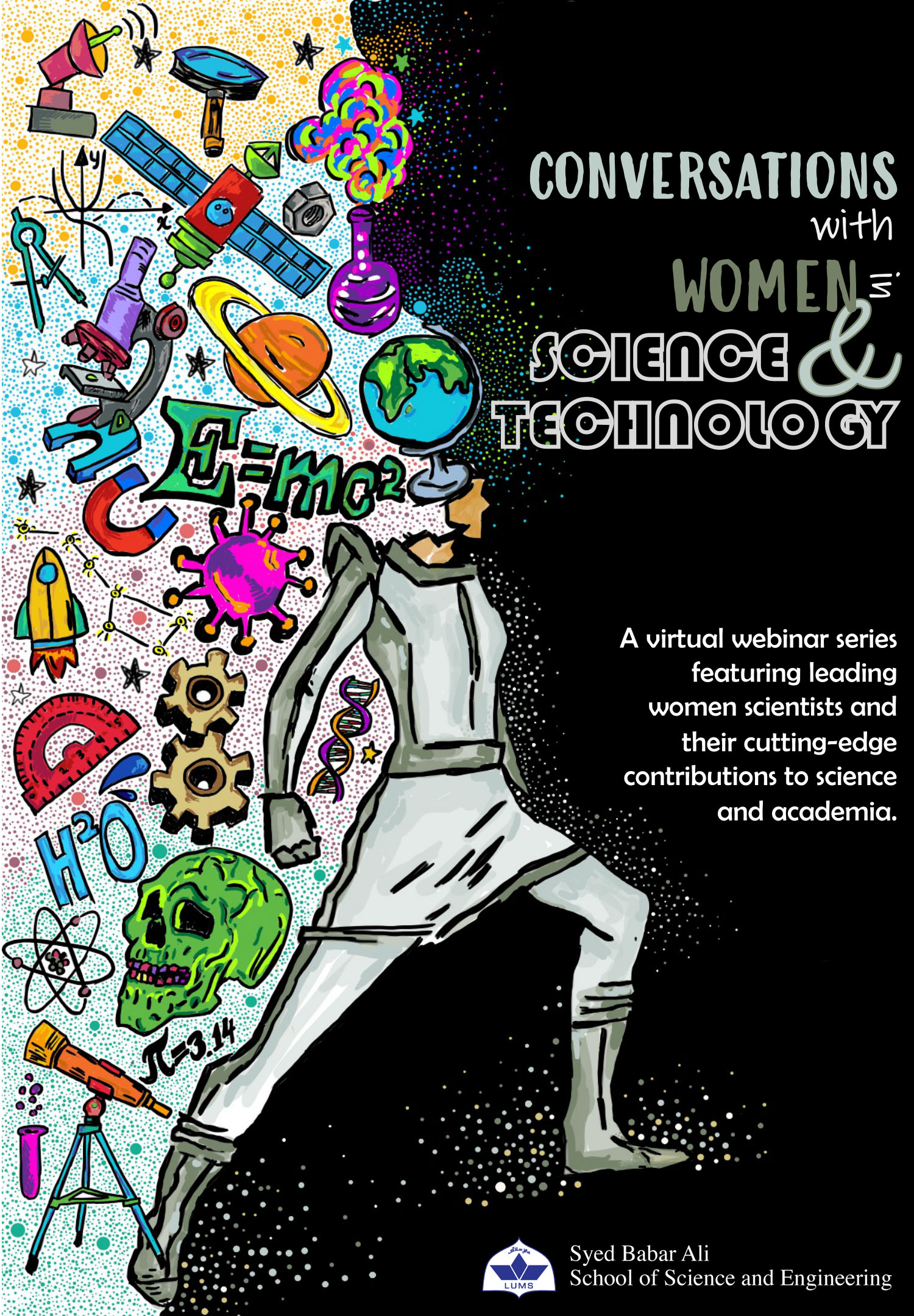 "Conversations with Women in Science and Technology" (CWST) webinar series will feature leading women scientists from all over the globe and their cutting-edge contributions to science and academia. The webinars will be hosted by the Dean's Office at the Syed Babar Ali School of Science and Engineering at LUMS and will be open to the public with registration. These talks will broaden transdisciplinary thinking and inform the audience of key scientific issues of global and regional significance, particularly in the context of climate change and environmental degradation. They will highlight the many ways in which women scientists have expanded their research horizons outside of laboratories and channelled their research knowledge toward the advancement and betterment of society. This initiative aims to acknowledge the inequities women may face while pursuing scientific careers by providing them with a platform to share their research with the global community and celebrate their accomplishments. The conversational nature of CWST talks will create opportunities for young students and scholars to interact with inspiring female role models in the scientific community, while highlighting the diverse research and career paths available to students in the field of science. 
CWST will be broadcast as online webinars on Mondays beginning from January 10, 2022, and continue till April 30, 2022. The list of upcoming talks and recordings will be updated on this page. If you are interested in being featured in CWST, please send in an abstract of your topic of interest to amna.ijaz@lums.edu.pk.
Upcoming speakers:
Speaker: Dr Mikhail Trought (Research Scientist, Ford Motor Company, USA)
Theme of talk: Using surface chemistry research to transition from academia to industry
Date: Monday, 24th January, 2022 at 6:00 PM Pakistan Time/8:00 AM Eastern Standard Time  
Speaker: Dr Kimiko Barrett (Wildfire Research and Policy Lead, Headwater Economics, USA)
Theme of talk: Communicating science and research expertise to policy-makers and decision-leaders
Date: Tuesday, 8th February, 2022 at 8:30 PM Pakistan Time/8:30 AM Mountain Standard Time
 
---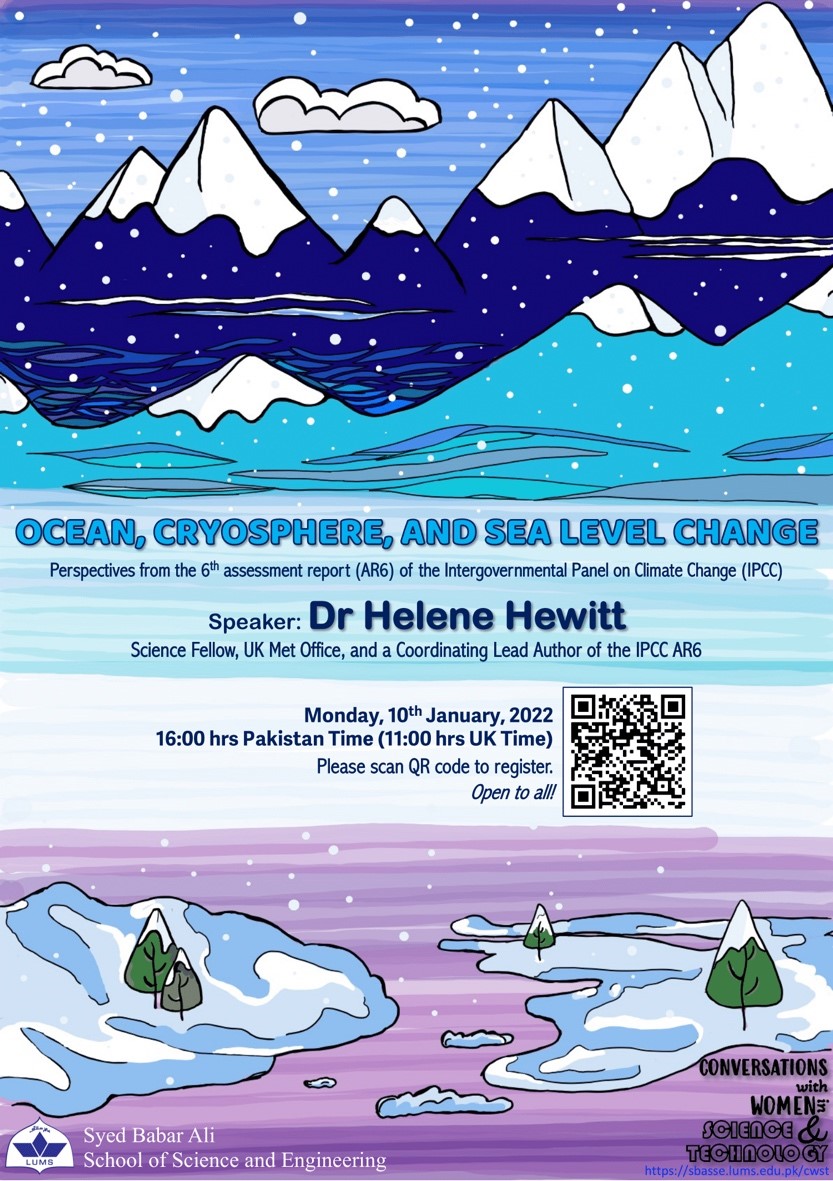 First talk of the Webinar Series
Ocean, Cryosphere and Sea Level Change
Speaker: Dr. Helene Hewitt (Science Fellow, UK Met Office, and a Coordinating Lead Author of the IPCC AR6)
Date: January 10, 2022
Time: 4:00 PM Pakistan Time
Link to Dr Helene Hewitt's Webinar: Click here