Al-Jazari Think and Make Challenge

The Idea:
The central idea behind the Al-Jazari Think and Make Challenge is to foster within students the skills to convert thoughts to tangible realities, from ideas to things. The competition will provide grants to shortlisted teams. Students, who will lead teams of up to five people, will need to demonstrate the entire life cycle of product development, from problem identification to the development of a working prototype. Typically, this involves a combination of software and hardware, bits and its.
The main emphasis of the Al-Jazari Think and Make Challenge is on engineering design, construction of gadgets, systems and prototypes that address specific challenges, are multi-dimensional, sufficiently complex, innovative, inventive and solve tasks, make processes efficient and sustainable, increase societal well-being, address challenges of equity or accessibility or simply beautify the human living experience. 
Objectives:
The primary objective of this design and build competition is to spark an interest in the creative faculties among students to make objects while honing their visualization, programming, and building skills. Furthermore, the competition aims to provide a platform for students to showcase their problem-solving abilities and present innovative solutions to a variety of design challenges. 
Some specific objectives are as follows:
Encourage students to engage in the complete product development life cycle, including problem identification, product ideation, prototype testing, computer-aided designs, and field evaluations.
Promote cross-disciplinary collaboration by encouraging teams comprising students from various majors and schools.
Foster sustainable, diversified, and accessible technology solutions to address regional and global challenges.
Enhance students' understanding of the practical application of their academic knowledge in solving real-world problems.
Enhance skills in manufacturing, mechanical engineering, mechatronics, system-level design and product development.
Opportunity:
By participating in this competition, students can:
Gain valuable experience in project management, teamwork, and design thinking.
Collaborate with students from different disciplines, encouraging a rich and diverse learning experience.
Network with industry professionals, mentors, and fellow innovators.
Gain recognition and exposure for their work through project exhibitions and presentations.
Receive financial support for projects. Typical grants will be in the range PKR 100K to 200K, but a maximum of 500K is permissible. Successful grants can include an honorarium of up to PKR 100K for the year, which may be divided among team members.
The projects will be one-year long.
Shortlisted student teams will be provided access to the LUMS Kaargah which will be a Project Lab for shortlisted teams. 
In-house mentorship may be sought from any Faculty member in SBASSE, Dr. Ahmed Qureshi from the University of Alberta, as well as Dr. Jahangir Ikram, Associate Professor in the Electrical Engineering department, Mudassar Ejaz, Lab Instructor in Electrical Engineering department, and Muhammad Umar Hassan, Senior Development Engineer in Physics, will also be available for support.
How to Apply: 
Last Date: 15 July 2023.
Please refer to the application guidelines provided here.
To participate in the Al-Jazari Think and Make Challenge, interested students (only the team leaders) must submit their applications, which is a consolidated pdf (not more than four pages long), which should include the following information:
Title of Project: Clearly state the title of the proposed project.
Team Members: Provide the names and relevant details of all team members, including their disciplines and academic years.
Project Proposal: Present a proposal outlining the problem statement, objectives, methodology, expected outcomes of the design project, market scope, and potential for funding. This would be less than up to or less than 2 pages.
Special Mention: Highlight any innovative techniques or technologies to be utilized.
Graphical Abstract: Include a visual representation or graphical abstract that provides a concise overview of the project.
Main Theme and Challenges: Clearly identify the main theme of the project and specify the challenges that will be addressed.
Funding Requirements: Estimate the financial requirements of the project, including the requested grant amount and a breakdown of how the funds will be utilized. 
Team Lead: Designate one student as the lead Principal Investigator (PI) responsible for project coordination and communication.
Mentor: Though not essential, identify if your team has a Faculty Mentor. 
Notes: 
Cross-disciplinary teams with a maximum of five students are encouraged. Only undergraduate students (freshmen, sophomores, juniors) and first-year MS students are eligible to apply. Senior undergraduate students will not be considered for this project.
The shortlisting will be performed by an international committee of experts.
About Al Jazari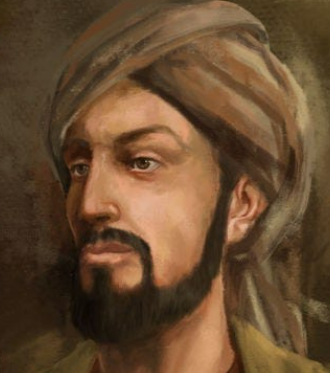 Al-Jazari (d. 1206 CE), an eminent Arab figure, a scientist, inventor, mathematician, and pioneer of mechanical engineering from the Arab world gained widespread recognition for his groundbreaking creations, many of which featured automation. His notable inventions were the Elephant Clock and various mechanical gadgets, such as the crankshaft, all developed through his extraordinary prowess in engineering and design.
For more information about Al-Jazari and his work, please visit the links below:
National Geographic | Ismail Al Jazari Muslim Inventor
Europeana | Ismail Al Jazari who inspired Leonardo da Vinci
Folios from Al-Jazari's Kitab al-Hiyal (Book of Ingenious Mechanical Devices)