Carl Sagan Create for Science Internship
The internship has two primary goals; to establish a culture of ardent science journalism in the school and to develop and prune science writing skills in our students.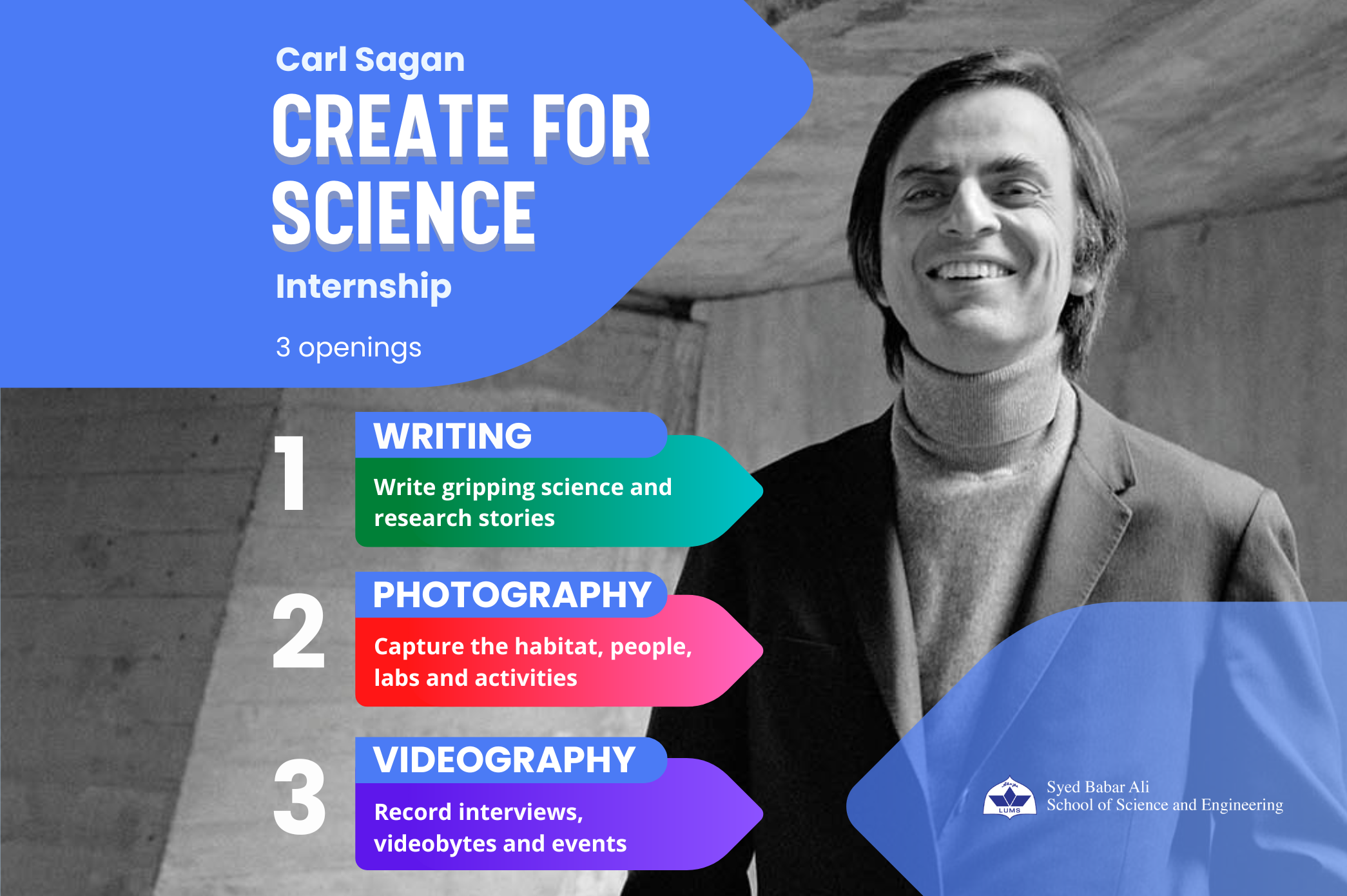 The internship presents an opportunity for all students (BS, MS and PhD) and staff, to merge their creative writing skills with scientific fervor and create awe-inspiring science stories. During the 4-week voyage, you will indulge in one of the three available categories to explore science journalism, based on exciting scientific stories emanating from the School. Who knows – your content may end up getting featured on the School's digital platforms, as well as in our flagship magazine - The Particle!
The program will enroll a maximum of 3 interns, one for each category. Some work, especially photography and videography will require using a DSLR camera, which shall be provided to the intern. After successfully completing the internship, each intern will receive their certificate, along with an honorarium of PKR 15,000.
Please send your resume to, Roshaan Bukhari (Science Communicator, SBASSE) at s.bukhari@lums.edu.pk, by August 30, 2022.
---
Some Highlights from Our Interns