Carl Sagan Create for Science Internship
The internship has two primary goals; to establish a culture of ardent science journalism in the school and to develop and prune science writing skills in our students.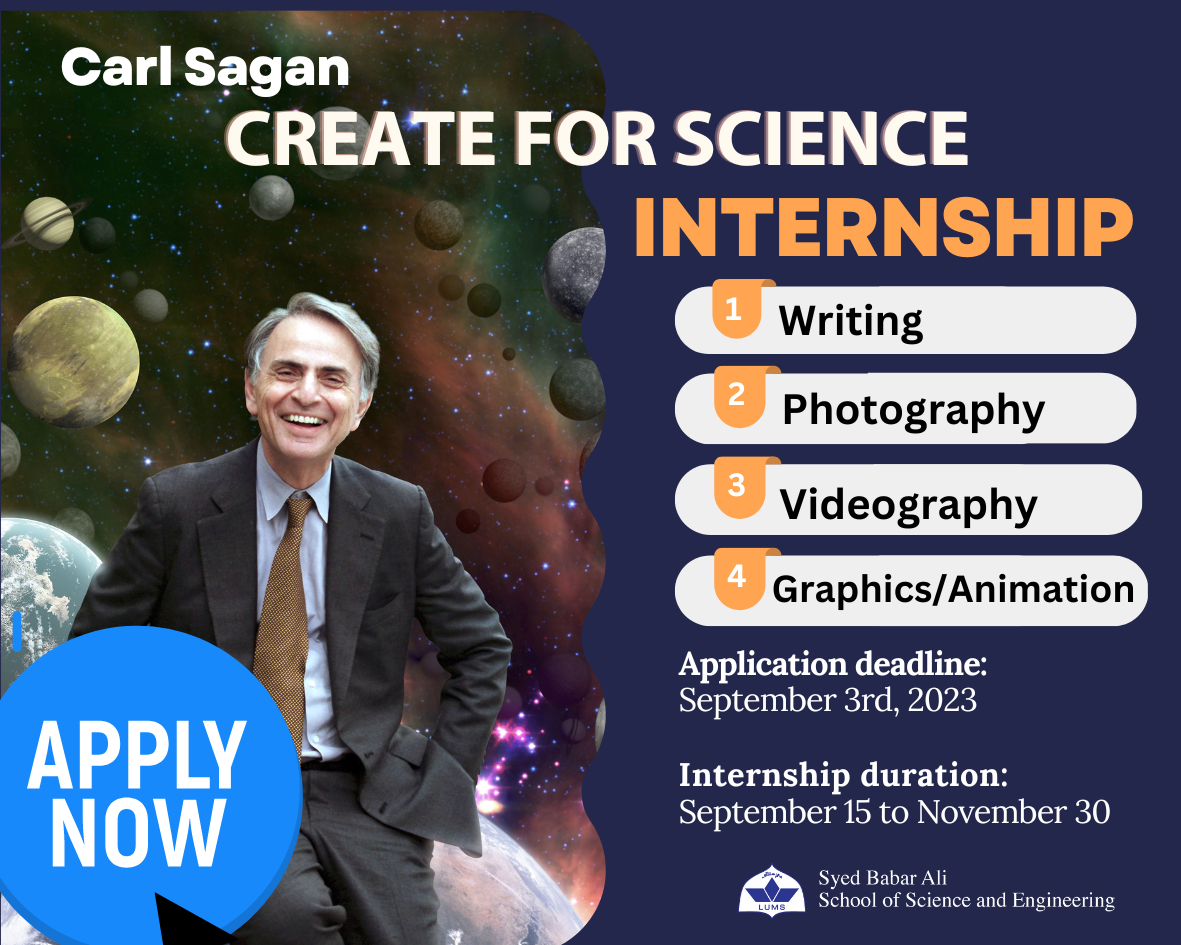 Duration:  September 15 to November 30, 2023
Commitment: at least 1 weekly in-person meeting and 1 progress report by email
Application deadline: 3rd of September 2023, 23:59
Following the successful completion of the previous Carl Sagan Internship cohort, this opportunity is now expanding to encompass the entire LUMS community.
The Carl Sagan internship presents an opportunity for all BS, MS, and PhD students to merge their creative writing skills with scientific fervor and create awe-inspiring science stories. During the 2 and 1/2-month voyage, you will indulge in a mix of the four categories, writing, photography, videography, and graphics/animation, to explore science journalism, based on exciting scientific stories emanating from the School. Who knows – your content may end up getting featured on the School's digital platforms, as well as in our flagship magazine - The Particle!
The program will enroll a maximum of five interns. Some work, especially photography and videography, will require using a DSLR camera, which shall be provided to the intern. The internship comprises four paid projects. Upon the completion of all the projects, each intern will receive a certificate, along with an honorarium of PKR 15,000.
Apply here
For queries, Write to: theparticle@lums.edu.pk 
Interested in Discovering More About the Internship? Explore Feedback from the Previous Cohort: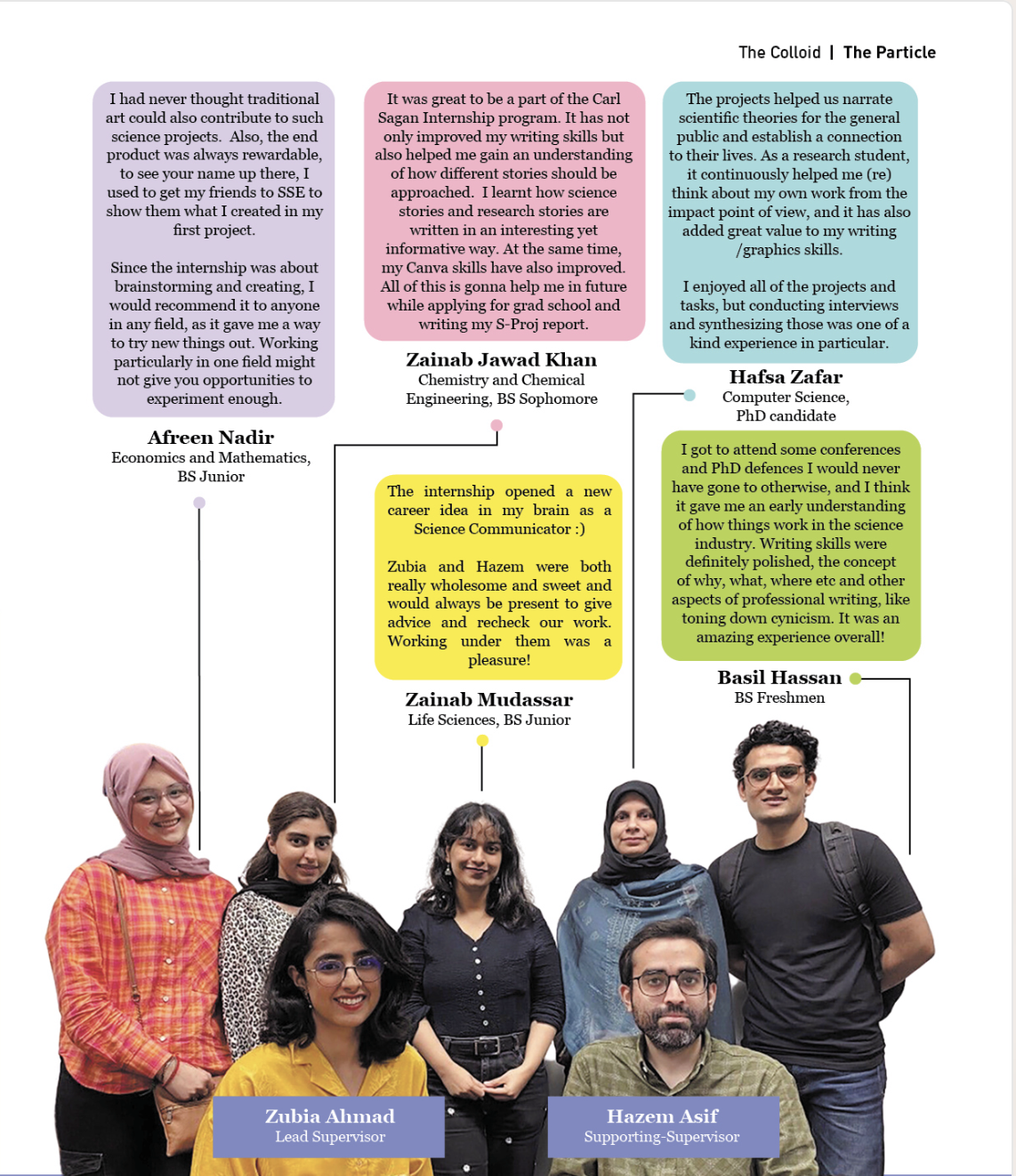 You can find some of their work under Science Stories, Research Stories, and سائنس اور ٹیکنالوجی کی کہانیاں on our website. 
---
Some Highlights from Our Interns