Syed Babar Ali School of
Science and Engineering
SSE for everyone

Apply to LUMS Science & Engineering Graduate Programmes!
Syed Babar Ali School of Science and Engineering
Syed Babar Ali School of Science and Engineering (SBASSE) at LUMS is the first private research school of science and engineering in Pakistan. In higher education, the term research school refers to a model of teaching and scholarship practised by some of the best institutions in the world where the primary function of the university is to create and disseminate new knowledge. SBASSE has consciously modelled itself along the lines of the world's top research schools and has a highly qualified faculty to accomplish its mission. The hallmark of SBASSE is its no-boundaries philosophy, which encourages cross-disciplinary collaborations not only between various disciplines at SBASSE but also those offered by other Schools at LUMS.
A Different Kind of
Science and Engineering School
in Pakistan
300,000
Square feet of lab and
classroom learning space
70+
Dedicated labs for research,
teaching and support
Accredited by
PEC and NCEAC

Science for Pakistan
Contribution in Science and Technology by the researchers at SBASSE has an impact on the future development of Science in Pakistan.

Meet our Faculty
At SBASSE our faculty members share the boundaries of their life experiences and interests that foster a dynamic learning environment on campus.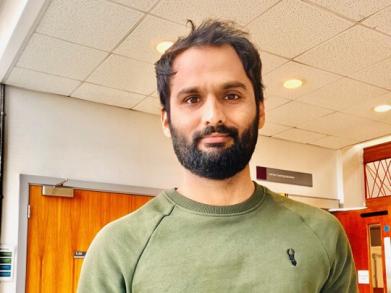 Name: Ali Raza Mirza
Supervisor: Dr. Adam Zaman
Year:
MS/PhD: PhD
Department: Physics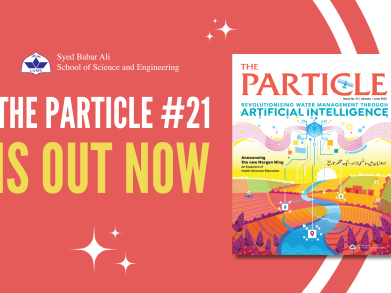 The Particle
A Science magazine with research and science stories from SBASSE.
Please click here to read the magazine: Issue 21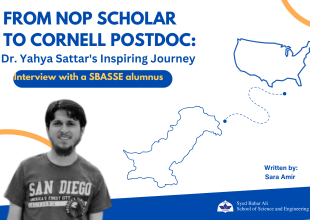 Dr. Yahya Sattar's Inspiring Journey in Applied Mathematics and Machine Learning
Dr. Yahya Sattar, an alumnus of the Syed Babar Ali School of Science and Engineering (SBASSE) at LUMS, recently achieved the remarkable milestone of defending his PhD thesis at UC Riverside. His journey has been a testament to his passion for Applied Mathematics and the invaluable support he received from the faculty and the National Outreach Program (NOP) at LUMS. Dr. Yahya is now pursuing cutting-edge research in Electrical Engineering, Machine learning, Optimization, Statistics, and Applied Mathematics at Cornell University as a postdoc.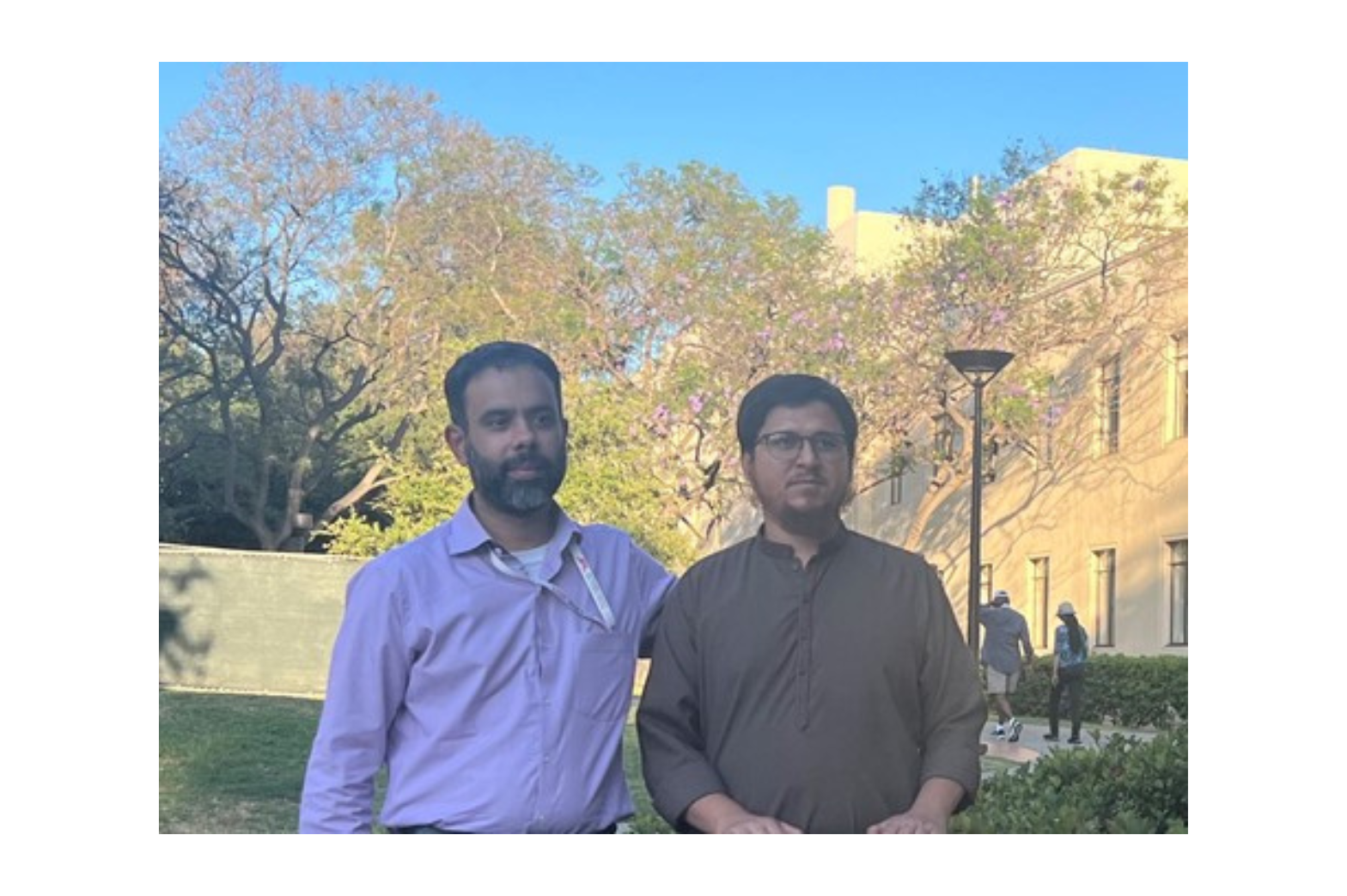 Born in the picturesque village of Keris in Baltistan, Dr. Yahya started his educational journey in a government primary school in Skardu and then moved on to his intermediate education at Cadet College Skardu. In 2011, getting admitted to SBASSE at LUMS was an extraordinary moment for him. "I cannot express in words the support I got from NOP at LUMS. Whatever I have achieved so far would not have been possible without the generous support of NOP", he mentions, looking back on his journey. 
Deeply passionate about Mathematics and its real-world applications, Dr. Yahya explored his interests at SBASSE through courses like Modern Physics, Signals and Systems, Advanced Digital Signal Processing, Data Structures, and Communication Systems. Inspired by dedicated instructors, especially Dr. Momin Uppal, who fueled his ambition in Statistical Learning Theory and Applied Mathematics, Dr. Yahya pursued advanced courses, deepening his interest.
After graduating from LUMS in 2015, Dr. Yahya worked as a research assistant under Dr. Zubair Khalid, resulting in two research papers in the IEEE ICASSP conference. Dr Yahya shared that Dr.  Zubiar played a pivotal role in training him as a researcher by guiding him in formulating research problems and exploring solutions. This experience led to fully funded PhD offers from multiple U.S. universities, and he chose UC Riverside, focusing on the theoretical foundations of Machine Learning algorithms with Dr. Samet Oymak. During his 2017 PhD, Dr. Yahya's work expanded the understanding of nonlinear dynamical systems, exploring Markov Jump Systems, Bilinear Systems, and various Nonlinear Systems. His contributions had a ripple effect, inspiring follow-up research at MIT, UC Berkeley, Caltech, and Harvard.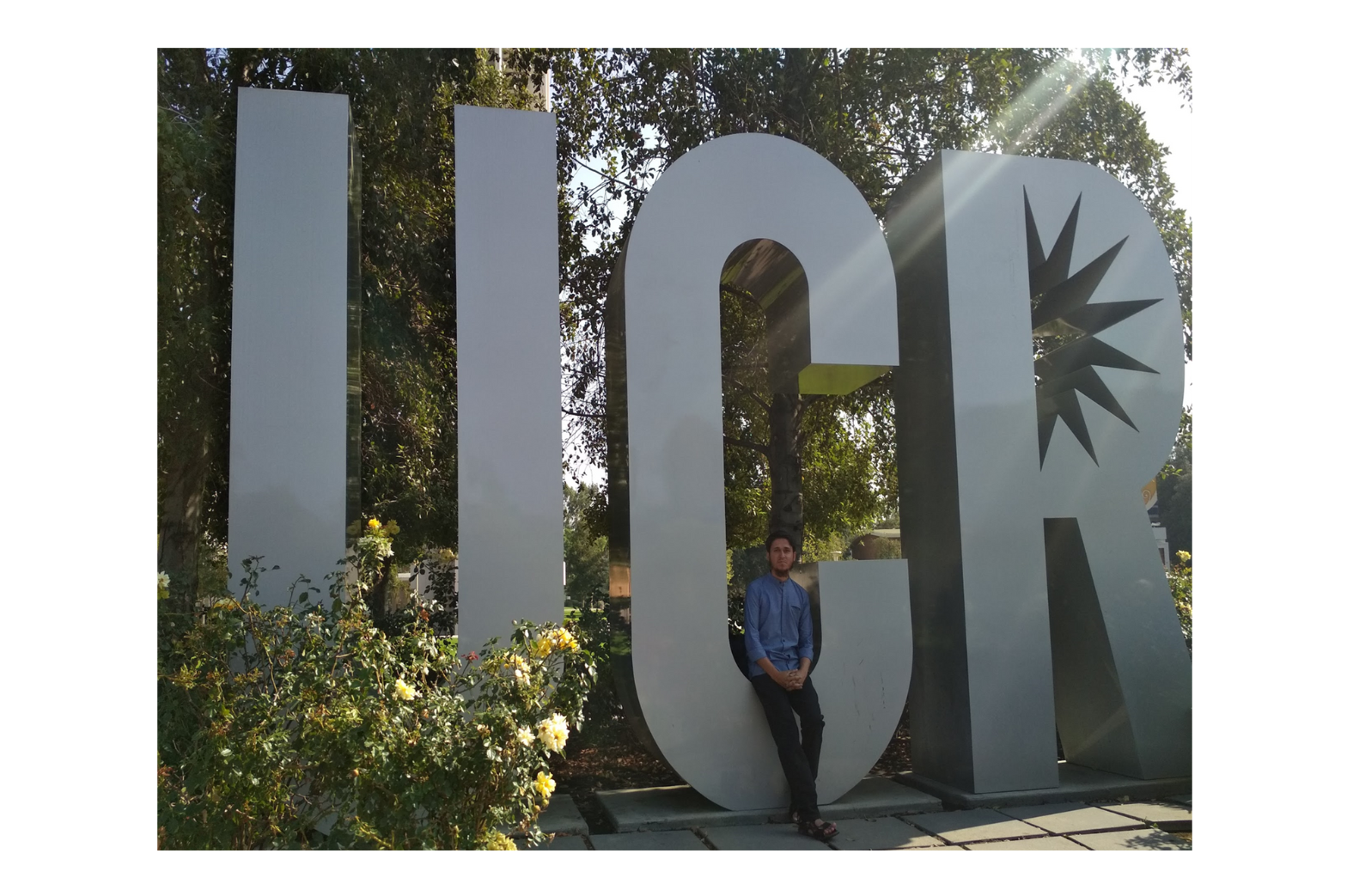 Dr. Yahya continues his academic odyssey by joining Cornell University, collaborating with Dr. Sarah Dean to advance the intersection of Machine Learning, optimization, statistics, and applied mathematics. By collaborating with excellent researchers, he plans to design safe and reliable control policies for various dynamical systems and extend his earlier works on developing a framework for learning and controlling nonlinear dynamical systems. As he looks to the future, he envisions significant advancements in AI and Machine Learning technology, which has already begun with tools like ChatGPT. "In future, more advancements will be in incorporating feedback with machine intelligence. This will lead to tremendous progress in autonomous driving technology and robotics. We will be able to give verbal commands to the robots, which will then plan and execute the task it is asked to do", remarks Dr. Yahya.  
For students aspiring to follow in his footsteps, Dr. Yahya stresses the importance of mathematical skills as essential tools to navigate the world of research in Machine Learning Theory and Dynamical Systems. Additionally, he suggests students not shy away from advanced courses in applied mathematics. "I would encourage them to build a solid understanding of Statistical Learning and Optimization", he says.  
He shares one crucial piece of advice: "The formula to overcome challenges is simple – "never give up!" Difficulties and challenges are an integral part of our life."  He has encountered numerous challenges throughout his research career, including initial PhD rejections and subsequent dismissal from a research lab at UC Riverside. Eventually, he came in touch with a Phd advisor working on applied mathematics and joined his research lab which was working on precisely what he is passionate about. Overcoming obstacles is a fundamental part of the journey toward greater rewards.
Dr. Yahya's remarkable story is a testament to the endless possibilities that await those who dare to dream and work tirelessly toward their goals!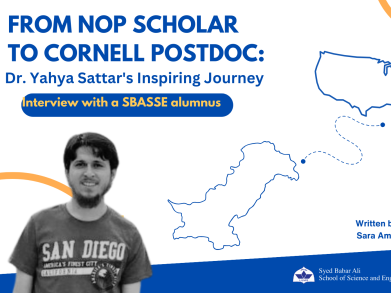 Dr. Yahya Sattar, an alumnus of the Syed Babar Ali School of Science and Engineering (SBASSE) at LUMS, recently achieved the remarkable milestone of defending his PhD…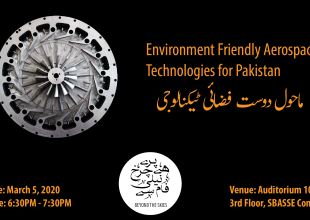 Speaker:
Dr. Sarah Qureshi, CEO/Founder Aero Engine Craft (Pvt.) Ltd.
Vanue:
Auditorium 10-301, Syed Babar Ali School of Science and Engineering, LUMS
Environment Friendly Aerospace Technologies for Pakistan
Abstract:
Aero Engine Craft is developing contrail-free aero-engines for the reduction of global warming and to induce artificial rain during aircraft flight through on-board water recovery from fuel emissions; creating a vision of the future for the aviation industry whereby it can not only reduce aviation induced global warming but also adopt an approach to treat the fuel emissions as a resource. A revolutionary technology is employed that eliminates contrails at source and recovers water from fuel exhaust emissions as a net positive product. This is a true definition of a disruptive technology; a global first attempt to create water within the aero-engine from the exhaust plume during flight, carry it aboard and release it as rainfall prior to landing. Our product is a low cost alternative to aero-engine redesign, and offers revenue potential to the aviation industry while solving a crucial environmental challenge.
Biography:
Dr. Sarah Qureshi is working on contrail-free aero engines as the CEO and founding director of Aero Engine Craft (Pvt) Ltd. She is also a visiting fellow at the School of Aerospace at Cranfield University. Sarah has a PhD degree in Aerospace Engineering from Cranfield University, UK. Her area of specialization is Propulsion whereby she worked on the development of a contrail-free aero-engine that has been derived from a novel patented technology. Sarah was actively involved with the invented technical outcome of the engine. The innovated engine has a tremendous potential in bringing about an environmental revolution in the context of aviation.
Dr. Sarah Qureshi , along with the inventor of technology Mr. Masood Latif Qureshi has now set up Aero Engine Craft (Private) Limited as Pakistan's first commercial engine and aircraft company  to convert this patented technology into a full scale commercial application ready to be used by modern civil transport aircraft. During her PhD, Sarah supervised a number of MSc. students for their research projects on Jet Engine Technology. Prior to this, Sarah completed her master's degree in the field of Aerospace Dynamics from Cranfield University, UK. Her research involved the design of a trajectory following controller inclusive of stability augmentation, attitude control system and outer loop autopilot for unmanned aircraft (UAVs) flying in close formation for the purpose of air to air refuelling. After graduating as a Mechanical Engineer from Pakistan, Sarah gained extensive experience of working in the local automotive and engineering industry.
Her bachelors' research project involved the development of a measurement and data logging system for the in-cylinder temperature and combustion of an internal combustion engine. Her prime technical interests are focused upon engine technology and aircraft design. Sarah holds a Private Pilot License (PPL) with 70 hours of Flying Experience. She has also learned acrobatic flying and several flight manoeuvres while at Cranfield.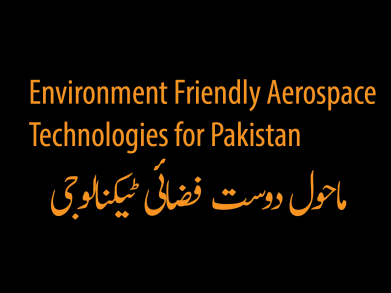 Biography:
Dr. Sarah Qureshi is working on contrail-free aero engines as the CEO and founding director of Aero Engine Craft (Pvt) Ltd. She is also a visiting fellow at the School of Aerospace at Cranfield University. Sarah has a PhD degree in Aerospace Engineering from…
سائنس اور ٹیکنالوجی کی کہانیاں
گزشتہ سال کے چند کمپیوٹر سائنس پراجیکٹس کا جائزہ
نصابی تعلیمات کو صنعت سے جوڑنے کے لیے لمز کی انڈرگریجویٹ تعلیم کے آخری سال میں ایک پروجیکٹ پر کام کرنا ہوتا ہے۔ عام طور پریہ دو سمسٹرس پرمشتمل ہوتا ہے لیکن اگر پروجیکٹ نامکمّل رہ جائے تواس سے زیادہ وقت بھی لگ سکتا ہے۔ کمپیوٹر سائنس کے طلباء نے اس سال اپنے نگران، پروفیسر وقار احمد کے ساتھ بہت دلچسپ پروجیکٹس پر کام کیا ،جن کا سب سے بڑا مقصد صنعتی معیارسے ہم آہنگ سافٹ ویئر تخلیق کرنا تھا۔ طلباء نے چار سے پانچ افراد پر مشتمل 3 گروپوں میں اپنے عنوانات پر سوچ بچار شروع کی۔ انہوں نے اپنے خیالات وقار صاحب کے سامنے پیش کیے جنہوں نے ان کی رہنمائی کی اور انکے خیالات کو مزید نکھارا۔ پروجیکٹس کی تکمیل کے بعد طلباء نے سامعین کے سامنے اپنا کام پیش کیا اور انفرادی طور پرپروجیکٹ میں اپنے اپنے کردار کے بارے میں معلومات فراہم کیں۔
ایک گروپ نے  مشہور زمانہ موبائل  گیم سبوے سرفرز (١) کے طرز کی گیم بنائی۔ ان کا کہنا تھا کہ گیم ڈویلپمنٹ (٢) کے موضوع پر لمز میں نہ ہی کوئی کورس پڑھایا جاتا ہے اور نہ ہمارا اس ابھرتی ہوئی صنعت کی طرف کچھ خاص رجحان ہے۔ ان کے خیال میں اس پر کام کرنا اپنی جگہ دشوار تو تھا کیوںکہ کافی تصورات انکے لیے نئےتھے، لیکن اسی وجہ سے انہیں کافی کچھ سیکھنے کو ملا اور ان کا پروجیکٹ اپنی جگہ ممتاز ٹھہرا۔ اس پروجیکٹ میں ماینڈ سٹارم اسٹوڈیوز (٣) نے بھی طلباء کو پیشہ ورانہ مدد فراہم کی۔
ایک دوسرے گروپ نے ایک ایسی اپلیکیشن بنائی جو سوشل میڈیا انفلونسرز سے رابطے کو آسان اور آٹومیٹک بنا دیتی  ہے۔ مزید براں تیسرے اورآخری گروپ نے ایک خود مختار تجارتی بوٹ بنایا جس پہ اب ہم تفصیل سے بات کریں گے۔
جیسا کہ ہمیں معلوم ہے دنیا بھر میں تجارت کے لیے مختلف ایکسچینجز ہیں جیسے نیس ڈیک  (٤) وغیرہ۔ اب تجارت میں کچھ خاص خاکے ہوتے ہیں اور اسی بنا پر اسٹاکس کی قیمتوں میں کمی یا اضافہ دیکھنے کو ملتا ہے۔ اگر ان خاکوں کو قواعد کے مجموعہ میں ڈال کر حساب کیا جائے تو اسے ایک بوٹ کے ذریے کنٹرول کرنا ممکن ہوجاتا ہے۔ اس سے تجارت کا عمل خود مختار ہو جاتا ہےاور زیادہ مؤثر اور منافع بخش بھی بن جاتا  ہے کیونکہ بظاھر بوٹس انسانی دماغ سے زیادہ  ڈیٹا ذخیرہ کرنے کی صلاحیت رکھتے ہیں اور اس ڈیٹا کے مطابق کیے گئے فیصلوں کے درست ہونے کا امکان بھی زیادہ ہوتا ہے۔ اس کے علاوہ کسی انسان کا دن کے چوبیس گھنٹے کمپیوٹر کے سامنے بیٹھنا اور ترمیمی طریقے کے مطابق فیصلے کرنا ناممکن ہے جبکہ بوٹس کے ذریے یہ کام ہمہ وقت لیا جاسکتا ہے۔ دنیا کی مختلف ایکسچینجز کے لیے یہ بوٹس اب دستیاب ہیں اوراستعمال بھی ہو رہے ہیں لیکن پاکستان اسٹاک ایکسچینج (پی ایس ایکس) کے لیے ایسا کوئی آلہ موجود نہیں۔
تیسرے گروپ نے اسی خلا کو پر کرنے کی کوشش کی اور پی ایس ایکس کے لیے ایک تجارتی بوٹ تخلیق کیا۔ انہوں نے پچھلے دو ماہ کا  ڈیٹا حاصل کیا اور اس سے 15 دن بعد ہونے والی اسٹاک کی قیمتوں کی کامیاب پیشن گوئی کی۔اس سافٹ ویئر کی خوبصورت بات یہ ہے کے اسے بدلنا اور دوسرے ایکسچینجز یا سسٹمز پر ڈھالنا نہایت سہل ہے۔ فی الحال اسے  پی ایس ایکس پر بنایا ہے لیکن اس کو  بدل کرنیس ڈیک حتیٰ کے کرپٹو ایکسچینجزپر بھی بدلا جا سکتا ہے۔
ایک عام آدمی کا اسٹاک ایکسچینج پر تجارت کرنا اور اسے سمجھنا کافی دشوار ہے۔ اس بوٹ کا ایک اور فائدہ یہ ہے کہ اس کے ذریعے اسٹاکس  کی پیچیدہ منطق کوخودکارکر دیا جاتا ہے اور صارف کو ایک آسان انٹرفیس(٥) فراہم  کیا جاتا  ہے۔ اپنے پروجیکٹ کے لیے اس گروپ نے بزنس اسکول کے طلبا اور پروفیسر سر کمیل کے ساتھ بھی اشتراک کیا۔
تمام گروپس اپنے سپروائزر سر وقار سے خوش تھے اور ان کا کہنا تھا کہ یہ ایک نہایت مفید اور یادگار تجربہ رہا۔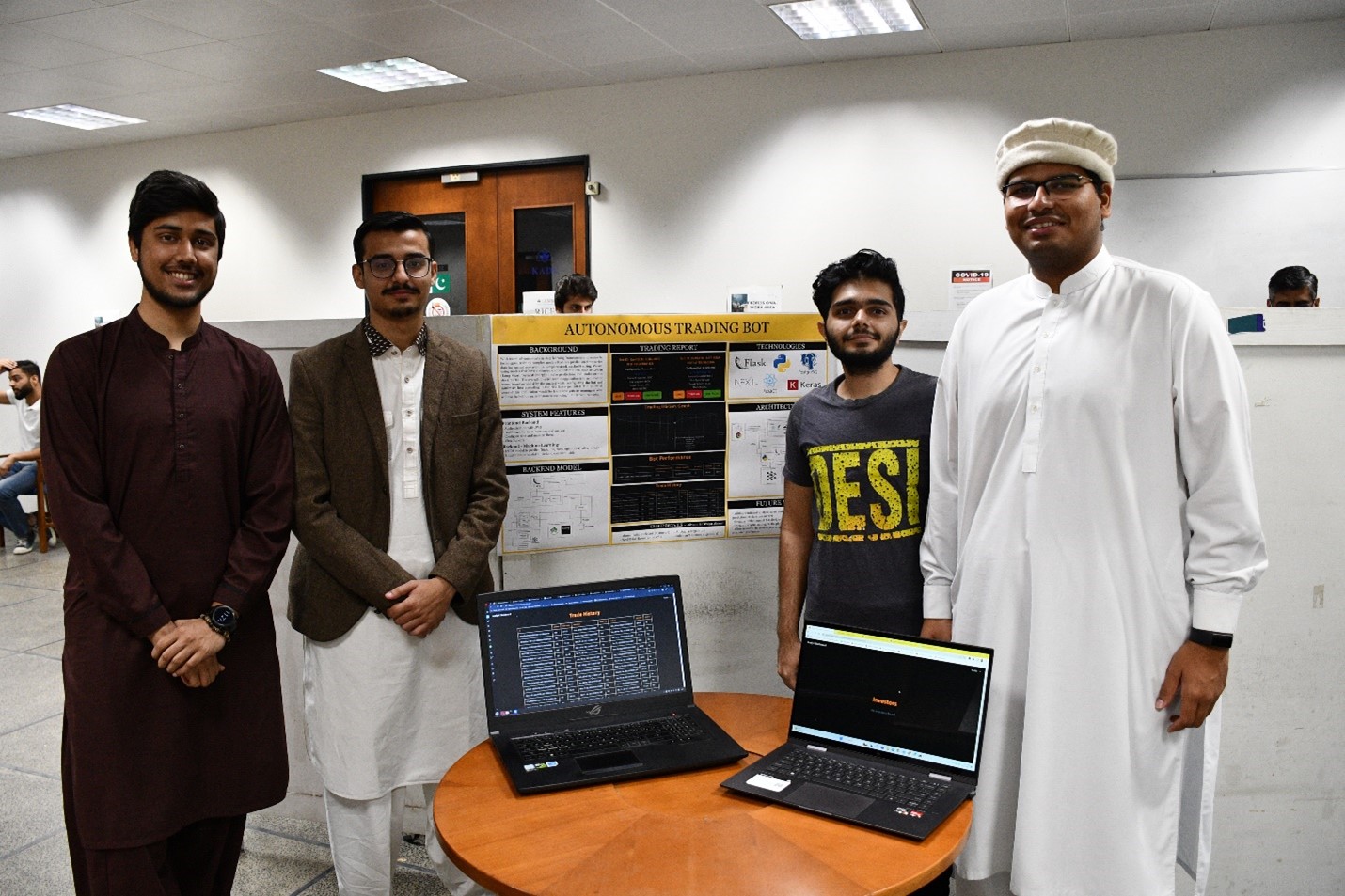 (1)    Subway Surfers
(2)    Game development
(3)    Mind Storm Studios
(4)    NASDAQ
(5)    Interface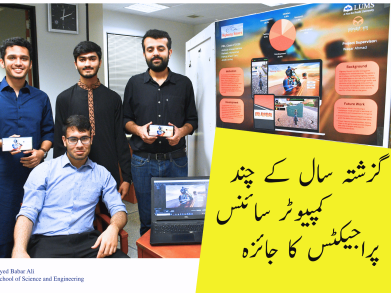 نصابی تعلیمات کو صنعت سے جوڑنے کے لیے لمز کی انڈرگریجویٹ تعلیم کے آخری سال میں ایک پروجیکٹ پر کام کرنا ہوتا ہے۔ عام طور پریہ دو سمسٹرس پرمشتمل ہوتا ہے لیکن اگر پروجیکٹ…