Syed Babar Ali School of
Science and Engineering
PhD Chemical and Environmental Engineering SBASSE Banner

MS Digital and Embedded Systems SBASSE Banner

Asia Award 2022

Apply to LUMS Science & Engineering Graduate Programmes!
Syed Babar Ali School of Science and Engineering
Syed Babar Ali School of Science and Engineering (SBASSE) at LUMS is the first private research school of science and engineering in Pakistan. In higher education, the term research school refers to a model of teaching and scholarship practised by some of the best institutions in the world where the primary function of the university is to create and disseminate new knowledge. SBASSE has consciously modelled itself along the lines of the world's top research schools and has a highly qualified faculty to accomplish its mission. The hallmark of SBASSE is its no-boundaries philosophy, which encourages cross-disciplinary collaborations not only between various disciplines at SBASSE but also those offered by other Schools at LUMS.
A Different Kind of
Science and Engineering School
in Pakistan
300,000
Square feet of lab and
classroom learning space
70+
Dedicated labs for research,
teaching and support
Accredited by
PEC and NCEAC

Science for Pakistan
Contribution in Science and Technology by the researchers at SBASSE has an impact on the future development of Science in Pakistan.

Meet our Faculty
At SBASSE our faculty members share the boundaries of their life experiences and interests that foster a dynamic learning environment on campus.
Research and Impact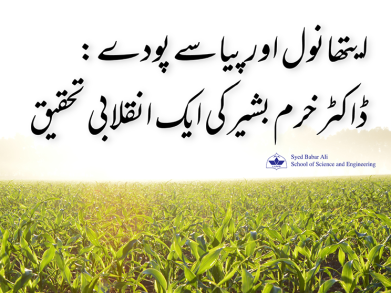 زراعت  پاکستانی معیشت کا بنیادی جزو ہے،  مگر…
زراعت  پاکستانی معیشت کا بنیادی جزو ہے،  مگر موسمیاتی تبدیلی، بدلتی آب و ہوا اور قدرتی آفات، جیسے سیلاب اور خشک سالی، نے ملک کی زراعتی پیداوار پہ خطروں کے گہرے سائے  ڈال دئیے ہیں۔
 اسی جانب ایک اہم تحقیق حال ہی میں جریدے" پلانٹ اینڈ سیل  فزیا لو جی" (1)   میں شائع ہوئی جس میں لمز شعبہ حیاتیات کے پروفیسر ڈاکٹر خرم بشیر نے  ثابت کیا کہ  ایتھانول(2) کی معمولی مقدار اگر کھیت کی مٹی میں شامل کرلی جائے، تو خشک سالی کے دوران  فصلوں کی نشوونما میں  بہتری دیکھی جا سکتی ہے۔ یہ تجربات جاپان میں گندم اور چاول   فصلوں پہ کیے گئے۔
چونکہ ایتھانول ایک سستا اور آسانی سے ملنے والا کیمیکل ہے، جو بے شمار صنعتوں میں  بھی استعمال  ہوتا ہے اور اس میں کھاد ساز صنعتوں کی اجارہ داری بھی شامل نہیں ،یہ حیران کن تجربات خشک زمینوں میں فصلوں کی نشوونما اور  افزائش میں سنگِ میل کا درجہ رکھتے ہیں۔
ڈاکٹر خرم بشیر لمز کی زرعی زمین پر اپنے تجربات کا مشاہدہ کرتے ہوئے 
اس انقلابی تجربے  کو عالمی سطح پر  بے حد پذیرائی ملی ہے اور بہت سی بین الاقوامی ویب سائٹس جیسا کہ  ٹیلی گراف، ریکن جاپان ، یوریک الرٹ ،گولڈ مین ایسوسئیٹس ،وغیرہ نے اس موضوع پہ خبر یں شائع کی ہیں۔ نیز مذکورہ بالا جریدے نے اس کہانی کو اپنے ستمبر شمارے کے سرِ ورق کی زینت بھی بنایا ہے۔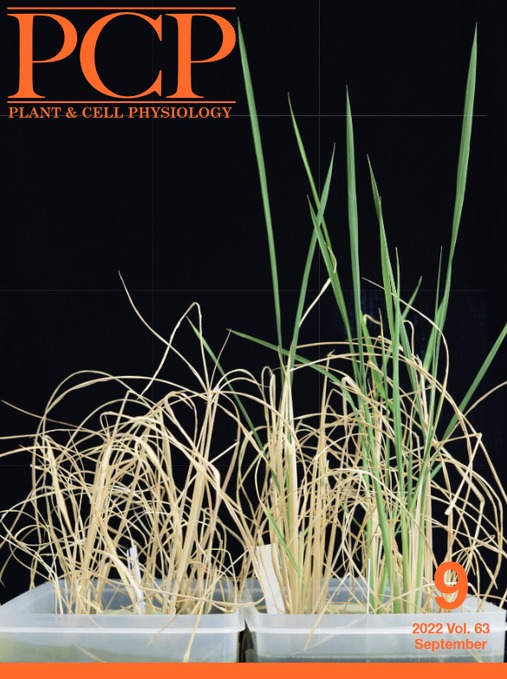 جہاں دنیا بھر میں غذائی قلت کا شدید خطرہ ہے،وہاں ڈاکٹر خرم بشیر اور ان کے جاپانی ساتھیوں کی یہ تحقیق یقیناً قابلِ توجہ ہے۔  خاص طور پر امریکہ اور یورپ اس وقت خشک سالی کا شکار ہیں۔ انھیں ایتھانول کے مدد سے کھیتوں کو سیراب کرنے کی جانب دیکھنا ہو گا۔ پاکستان میں موسمی تبدیلیوں کی وجہ سے زراعت کے شعبے کو جو نقصانات ہوئے ہیں وہ آئندہ سالوں میں خشک سالی کا اندیشہ پیش کر رہے ہیں۔  بڑھتا ہوا درجہ حرارت گندم اور چاول کی فصل پر شدید منفی اثر بھی ڈالتا ہے اور اس صورتحال میں ایسی نادرتجویز پر عمل کرنا بہت  ضروری ہو گیا ہے۔پاکستان میں کپاس کو چھوڑ کر جنییاتی طور پر تبدیل شدہ فصلیں قبول نہیں کی جاتی ۔ یعنی پاکستان جینیاتی تحریف شدہ (3)   فصلیں بنانے کی صلاحیت رکھتا تو ہے مگر قانون نافذ کرنے والے ادارے اس تبدیلی کی اجازت نہیں دیتے ۔ ایسے موقع پر ایسی ٹیکنالوجی، جو فصلوں کو جنییاتی طور پر تبدیل کیے بغیر ، ایسے کیمیکل کو استعمال کر ے جس کے استعمال میں کسی کو کوئی ہچکچاہٹ محسوس نہ ہو، ایک بہت قیمتی پیش رفت ہے۔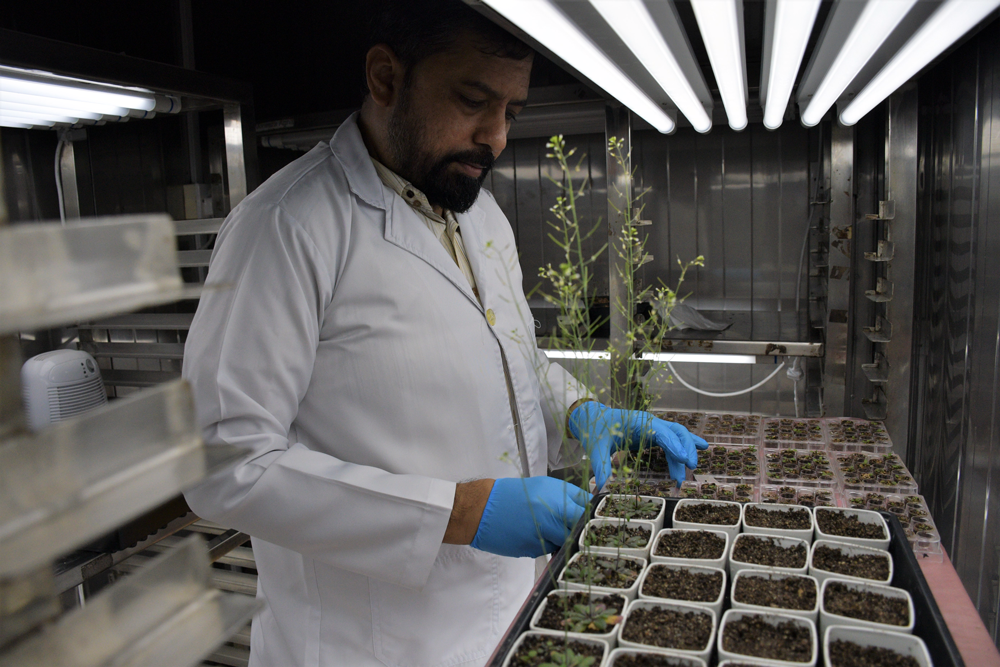 شعبہ حیاتیات کی نباتاتی تجربہ گاہ کا ایک منظر 
ڈاکٹر خرم بشیر نے اس تحقیق کی ابتدا جاپان میں کی اور اب لمز میں رہتے ہوئے ان کا مقصد اسی نوع کے کام کو پاکستان میں بڑھانا ہے۔ ڈاکڑ خرم اپنی جاپانی ٹیم کےساتھ رابطے میں ہیں اور لمز کی ٹیم کو لے کر اب پاکستانی حکومت کو بھی اس مقصد میں شامل کرنے کی کوشش کر رہے ہیں، تا کہ پاکستان میں اس کے ابتدائی تجربے اور پھر بڑے پیمانے پر تجربات کیے جا سکیں، تا کہ  اس ٹیکنالوجی کو جلد از جلد میدانِ عمل میں کسان کے حوالے کیا جا سکے۔
ڈاکٹر خرم بشیر کے مقالے میں ایتھانول کی مدد سے پودوں کی کم پانی کوذخیرہ کرنے اور پتوں میں موجود مسام (4) کی بندش کے مظاہرے کو کمال تکنیکی مہارت سے دیکھا گیااور ثابت کیا گیا۔اس عمل کے کیمیائی اور جینیاتی منظر کو بھی جانچا گیا اور پودوں میں ذوقِ حفظِ زندگی اور پانی کی کمی کے باوجود زندگی کی بقا کے لیے اپنائے جانے والے کیمیائی اور جینیاتی عوامل کی بھرپور نشاندہی کی گئی۔ اِسی لیے یہ تحقیق اپنی نوعیت میں نہایت جامع ہے اور مزید آنے والے دنوں ، مہینوں اور سالوں میں قحط زدہ اور خشک سال علاقوں میں فصلوں کی نشونما کے لیے مزید راہیں دکھائے گی۔
ڈاکٹر خرم بشیر امید کرتے ہیں کہ پاکستان کی حکومت ان کا ساتھ دے گی، تا کہ اس عمل سے قلیل پانی میں فصلوں کی پیداوار کو فروغ مل سکے اور ناگہانی آفات کے اثرات سے بچاؤ کے لیے ایک مضبوط دیوار کھڑ ی کی جا سکے۔
کہانی نویس: محمد صبیح انور
(1) Plant and Cell Physiology
(2) Ethanol
(3) Genetically modified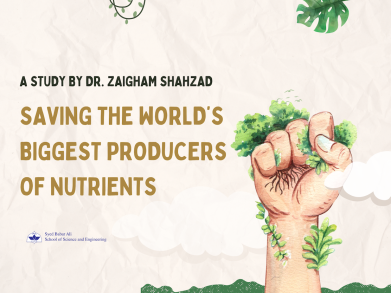 The world's biggest producer of nutrients is…
The world's biggest producer of nutrients is in grave danger. Plants have been quiet observers of the planet since the post-Cambrian era, where life suddenly and exponentially bloomed into global proportions. Today, CO2 levels in the atmosphere are rising to the point that existing, natural mechanisms to buffer and counter this drastic change is proving inadequate. As the global trend in precipitation and air quality shifts, so does that availability of 14 essential elements for plant growth. This is making it hard for plants to survive, and if left untreated will leave plants essentially starved, leading to a global food catastrophe.
Dr. Zaigham Shahzad from the Department of Life Sciences at SBASSE, is working on understanding the effects of climate change on plant nutrition. In a paper review published recently in Current Biology Dr. Zaigham describes how various climatic stressors impact nutrient homeostasis and how natural variation studies can yield resilient crop production systems to ensure future food security.
The 14 essential elements
We understand that plants require at least 14 elements for growth, development, and food production. Therefore, plants are fundamental to the delivery of essential nutrients to humans. Notably, elevated atmospheric CO2 decreases accumulation of micro and macro nutrients. Similarly, drought impairs water uptake from the soil and results in an imbalance of plant nutrition. Therefore, climate change will aggravate dietary deficiencies of nutrients and perhaps the formation of anti-nutrient compounds. How plants regulate the interplay between climatic stressors and plant nutrition remains elusive. Elucidating mechanisms that govern these interactions is essential to drive the necessary gains in crop yield and nutritional value. Crop cultivars display remarkable diversity in how their nutrient accumulation is affected by climatic stressors. Therefore, understanding these naturally evolved mechanisms provides unique opportunities to develop high yielding and climate change-resilient varieties through molecular marker-assisted breeding or transformative technologies.
Ion homeostasis under climate change

Increased photosynthesis reflects a higher chloroplastic metabolic activity, which requires a constant supply of nutrients. Therefore, coordination between enhanced photosynthetic rate in shoots and stimulated ion transport activity can be expected. However,  the high atmospheric CO2 leads to a general decrease in plant macro and microelement accumulation, besides carbon.
An outstanding question
How plants ensure enhanced growth despite meagre nutritional status is very intriguing and an outstanding question. One possibility is that under high CO2 the trade-off between vacuolar storage of nutrients and metabolic demand is tilted in the favor of the latter. Tissue-level ionomic analysis also masks heterogeneity in the concentration of specific elements in discrete cell types and subcellular compartments. Therefore, there is a need to study the effects of CO2 on accumulation of ions in different cell types and compartments in relation to photosynthesis to understand how plants can produce higher biomass under elevated atmospheric CO2 and how this scenario affects the overall nutritional quality of grain crops.
Figure shows the effect of elevated atmospheric CO2 on plant and human nutrition.
Water scarcity and crop productivity
Too much atmospheric CO2 is also predicted to cause water scarcity due to a more erratic pattern in rainfall (figure above), which can affect crop productivity. Water availability mainly drives the biological activity of ecosystems, and increased aridity will markedly impact the bioavailability of essential nutrients (nitrogen and phosphorus) for plants. While a typical plant response to water deficit stress is to restrict growth, the mechanistic link between soil drying and growth inhibition is still not fully understood. Part of the problem is that nutritional status and signals in plant adaptation to drought have been neglected. This knowledge gap hampers the design and the interpretation of screens for plant resilience to climate change.
A solution?
It is challenging to study nutrition in the context of climate change due to many counterintuitive observations regarding the response of mineral composition to climatic stressors. Improving plant nutritional status will undoubtedly lead to having plants with an improved phytonutrient content as mineral elements are the basis for phytochemical biosynthesis (i.e. ascorbic acid, carotenoids, flavonoids, sterols, and fatty acids). Recent developments in metabolomic analysis methods are of great help in obtaining novel insights into qualitative and quantitative changes in the composition of plant phytonutrients under different climate change scenarios. Taken together, continued efforts in this research
field will lead to the development of new crop breeding strategies to secure sustainable and nutritious food production against the backdrop of climate change.
Catch up with more of Dr. Zaigham Shahzad's research here.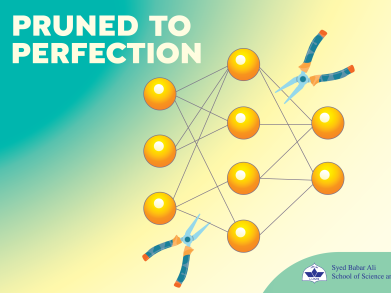 Under the supervision of Dr. Murtaza Taj,…
Under the supervision of Dr. Murtaza Taj, the thesis work of his MS students; Shehryar Malik, Muhammad Umair Haider, Omer Iqbal, has been published online. This includes two MS thesis, one of which is based on neural network pruning through constrained reinforcement learning (CRL), which will be featured in this story.
In agriculture, pruning is cutting off unnecessary branches or stems of a plant. In machine learning, pruning is removing unnecessary neurons or weights. Network pruning reduces the size of neural networks by removing (pruning) neurons such that the performance drop is minimal. Traditional pruning approaches focus on designing metrics to quantify the usefulness of a neuron which is often quite tedious and sub-optimal. More recent approaches have instead focused on training auxiliary networks to automatically learn how useful each neuron is however, they often do not take computational limitations into account. In this work, the research team proposes a general methodology for pruning neural networks. The proposed methodology can prune neural networks to respect pre-defined computational budgets on arbitrary, possibly non-differentiable, functions. The team only assume the ability to be able to evaluate these functions for different inputs, and hence they do not need to be fully specified beforehand. This was achieved by proposing a new pruning strategy through constrained reinforcement learning (CRL) algorithms. The paper proves the effectiveness of the team's approach via comparison with state-of-the-art methods on standard image classification datasets. Specifically, the study reduced 83 − 92.90% of total parameters on various variants of VGG ( pretrained network), while achieving comparable or better performance than that of original networks. The team also achieved 75.09% reduction in parameters on ResNet18 without incurring any loss in accuracy.
[Source of graphic: https://towardsdatascience.com/pruning-neural-networks-1bb3ab5791f9]
The team evaluated our approach using CIFAR-10 dataset on ResNet18 and variants of VGG network. The training was performed using Adam optimizer. They propose a novel framework for neural network pruning via constrained reinforcement learning that allows respecting budgets on arbitrary, possibly non-differentiable functions. There is a pro-Lagrangian approach that incorporates budget constraints by constructing a trust region containing all policies that respect constraints. Their team's experiments show that the proposed CRL strategy significantly outperform the state-of-the-art methods in terms of producing small and compact while maintaining the accuracy of unpruned baseline architecture. Specifically, our method reduces nearly 75.08%−92.9% parameters without incurring any significant loss in performance.
---
Reference: https://doi.org/10.48550/arXiv.2110.08558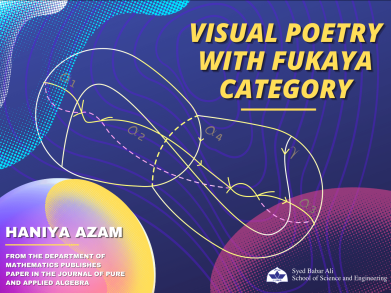 Many claim that math is the language of the…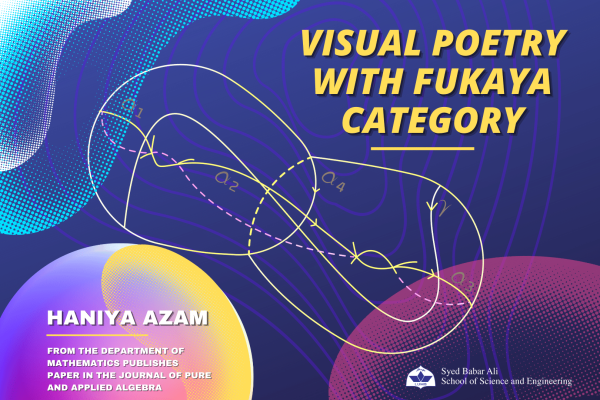 Many claim that math is the language of the universe; string the words with careful deliberation and you might end up with an almost poetic reconstruction of reality. To the contrary of most of our school level pedagogy, mathematics can be perplexingly enriched with visuals, a form of visual poetry. In a universe that binds us in three spatial dimensions, mathematics is the ultimate liberator that lets us imagine, quite tangibly, the possibilities of dimensions higher (and lower) than what we inhabit. Be it a daedal tesseract, or a complex reconstruction of the Mandelbrot set, mathematics has an innate power to inform our wildest imagination.
Fukaya category is one startling example of the many ways in which complex mathematics can be expressed through the study of surfaces and topology.
Dr. Haniya Azam is an Assistant Professor at the department of mathematics who is the first author of a paper which has been published in the Journal of Pure and Applied Algebra, one of the most well reputed journals of mathematics. Dr. Haniya's paper tackles the complex topic of mathematical surfaces called Fukaya category, a mathematical concept whose applications spill over to other disciplines, such as in the famous string theory, by providing vital support for the mirror symmetry conjecture.
This research constructs the topological Fukaya category of a surface with genus greater than one, making this model intrinsic to the topology of the surface.

Pictured above: non-separating curves on a surface of genus two.
In their paper, Dr. Haniya and her team review the definition of Floer homology for unobstructed curves. Floer chain complex will be generated by intersection points, which requires the usual transversality condition on the pair of curves giving these intersection points. Defined in this naive manner, their chain complexes are not invariant under isotopy. For a given choice of disjoint representatives of two curves the intersection could be empty, whereas a little perturbation may give rise to intersection points.
Instead of using the area form of the surface, the researchers use an admissibility condition borrowed from Heegaard-Floer theory which ensures invariance under isotopy. The paper shows finiteness of the moduli space using purely topological means and compute the Grothendieck group of the topological Fukaya category.
You can read the complete paper below for a much deeper dive into Dr. Haniya's work.
---
Reference
Haniya Azam, Christian Blanchet, Topological Fukaya categories of surfaces, Journal of Pure and Applied Algebra, Volume 226, Issue 6, 2022, 106941, ISSN 0022-4049.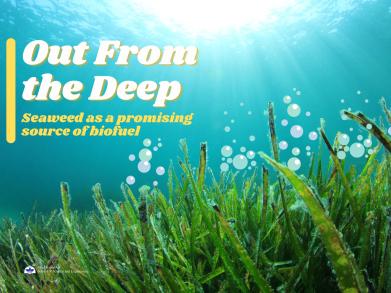 Members of the very specie that accessed,…
Members of the very specie that accessed, utilized, and exploited fossil fuels for centuries, are now campaigning against it. Collectively, we'd start blushing out of embarrassment if a report card on our upkeeping of the environment were to be worn as a lanyard. But blush not – the seaweeds are here!
Seaweed, as a third-generation biofuel feed- stock, could potentially circumvent many of the challenges posed by traditional fossil fuel alternatives, as it requires no arable land, fresh water, or fertilizer for cultivation and exhibits a higher biomass yield per unit area of cultivation than its terrestrial counterparts. Unlike lignocellulose, macroalgae have almost no lignin; therefore, their sugars can be released by easier and more economic operations. Seaweed cultivation could also directly improve the marine environment by removing CO2, heavy metal pol- lutants, and dissolved nutrients that would otherwise cause eutrophication.
This study conducted by Dr. Rofice Dickson and his colleagues evaluates the environmental impacts, economic potential, and makes a case of producing bioenergy from seaweed via biological conversion pathways, including the: sugar pathway; volatile fatty acids pathway; and methane pathway to produce ethanol, ethanol and heavier alcohols, and heat and power, respectively. Much like any other form of plant-based agriculture, seaweed production consists of two stages: cultivation and harvesting. Cultivation can be subdivided into four stages: the collection of fertile seaweed; spore release and sporophyte formation; rearing and nursing of seedlings; and offshore cultivation. The harvesting consists of activities related to the collection of seaweed from the sea and their transportation to a harbor.
The maximum seaweed price and minimum product selling price are both calculated as economic indicators. Overall, results demonstrate that the sugar platform is economically superior, as it provides a higher average maximum seaweed price of USD 121.6/t compared with USD 57.7/t and USD 24.2/t for volatile fatty acids platform and methane platform, respectively. However, the study also concluded that production via fermentation is so far the best alternative for energy production since it led to better economic and lifecycle outcomes.
A seaweed biorefinery could be located near a city close to the shore, which will provide necessary infrastructure and labor, such as Karachi. A seaweed cultivation site in Republic of Korea, with a distance of 15 km from the shore to the biorefinery, was considered for the analysis of terrestrial transportation. The main challenge in seaweed transportation is its high moisture content of 85–90 wt%. If the biorefinery is located far from cultivation sites, hauling wet biomass significantly increases transportation costs. Seaweed-based food companies utilize artificial drying to optimize the storage time. When being sold as a food product, the high seaweed price compensates for its high drying costs.
Although this study provides deep insight into the economic and environmental sustainability of green energy extracted from seaweed via biochemical pathways, some barriers to large-scale deployment of seaweed biorefineries, including high-quality biomass at a low price and adequate supply to meet the demands of industrial biorefineries, remain. In this regard, mechanized offshore cultivation and efficient seaweed farming techniques need to be developed to increase productivity and decrease the seaweed production cost.
---
Reference
P. Fasahati, R. Dickson, C.M. Saffron, H.C. Woo, J. Jay Liu,
Seaweeds as a sustainable source of bioenergy: Techno-economic and life cycle analyses of its biochemical conversion pathways, Renewable and Sustainable Energy Reviews, Volume 157, 2022, 112011, ISSN 1364-0321, https://doi.org/10.1016/j.rser.2021.112011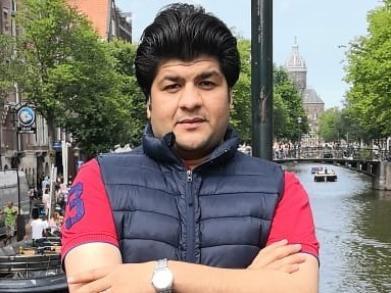 Name: Mumtaz Khan
Supervisor: Dr. Amer Rasheed
Year: 2022
MS/PhD: PhD
Department: Mathematics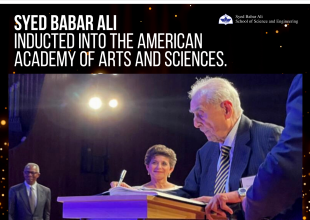 Syed Babar Ali inducted into the American Academy of Arts and Sciences
The faculty and staff of Syed Babar Ali School of Science and Engineering extend their heartiest compliments to the school's founder, Syed Babar Ali. He has become the second Pakistani to be inducted into the American Academy of Arts & Sciences, after the Nobel Laureate Dr. Abdul Salam. 
 
The American Academy of Arts & Sciences founded in 1780 aims to celebrate outstanding achievements of the most influential personalities in various disciplines, ranging from arts to sciences. The 13,500 members of the Academy include statesmen, Nobel laureates, freedom fighters, and champions of diversity, independence and global harmony. 
 
Syed Babar Ali has immensely contributed to the development of Pakistani educational, environmental, and corporate sectors. He has established multinational manufacturing units and service industries in Pakistan, including The Packages Ltd, Nestle Pakistan Ltd, Tetra Pak Pakistan Ltd, the Ali Institute and many more. He is a patron of arts, heritage, language and culture. He is also the founder of our most precious national treasure, LUMS and the Syed Babar Ali School of Science and Engineering.
We are reminded of how Syed Babar Ali denotes success: "Success is not what you have but what you give".
---

Thoughts by SBASSE Faculty:
 
"آپ کو اس اعزاز کی باضابطہ وصولی پہ بے حد مبارک ہو۔ لاکھوں نوجوانوں نے آپ کے لگائے ہوئے پودوں کی چھاوں میں بیٹھ کر زندگی گزارنے کے گُر سیکھے ہیں، زندگی کی حقیقت سیکھی ہے۔ لاکھوں ہی نوجوانوں نے ادبار اور مفلسی کے سایوں سے ڈرنے کی بجائے ترقی اور اُمید کے روشنی کے چراغ جلائے ہیں اور جہالت کی دلدل سے نکل کے تعلیم کے گلستانوں کی آبیاری کی ہے۔ بابر صاحب، ہمارے پورے سکول آف سائنس اینڈ انجنیئرنگ کی طرف سے دِلی مبارک ہو، سب اہلِ خاندان کو مبارک اور ہم سب کو مبارک"۔
~ Dr. Muhammad Sabieh Anwar - Ahmad Dawood Chair and Dean SBASSE
"My heartiest congratulations to Syed Babar Ali for a truly deserving recognition. Being the founder of LUMS, an institution that is known for its quality education in the region, and later envisioning the establishment of Syed Babar Ali School of Science & Engineering (SBASSE) and the School of Education, he has played a foundational role to promote quality education in general and to bring a paradigm shift in Science and Engineering education in particular in Pakistan. He is a strong advocate of education for society and the contributions he has made in this regard are unparalleled in Pakistan at least. I am particularly impressed of his personal interest to establish state-of-the-art teaching and research facilities at SBASSE and his extremely humble and selfless nature. He has played a key role in transforming the lives of thousands of unprivileged students and is still a hope for many. Salute to you Babar sahab, and wishing you to stay healthy and be blessed always."
~ Dr. Irshad Hussain - Department of Chemistry & Chemical Engineering
"It is a great honor for all of us and Pakistanis to see you inducted into the American Academy of Arts and Sciences. Hope your example to serve for the education cause in Pakistan will be followed by more."
~ Dr. Nadeem A. Khan - Department of Electrical Engineering
"It is indeed a tremendous honor to be inducted into AAAS! Congratulations Babar Sb for being a trail blazer and a source of inspiration for all of us, and for bringing such accolades to our country."
~ Dr. Shahana Khurshid - Department of Chemistry and Chemical Engineering
"Syed Babar Ali is the most outstanding patron of Pakistan's arts and sciences. Even at the age of 95, he is sharp in his mind, rich in his heart, and still following his passion for 'learning from others.' Those who have been provided the security of following our dreams at institutions built by Babar sahib have the dual privilege of learning from SBA directly. While not a teacher and a scholar in the usual sense, he imparts wisdom to students, faculty, practitioners, and leaders alike to think beyond themselves, be honest, and look out for the less privileged. If only other philanthropists and industrialists could have offered their minds, hearts, and material resources so generously to society. I fondly remember SBA reciting the following verse from Gulistan during a meeting with faculty, which captures so accurately the story of his own life."
قارون هلاک شد که چہل خانه گنج داشت
نوشیروان   نمرد   که  نام   نکو  گذاشت
Qarun perished despite owning forty houses of treasure,
But Noshirvan won't die for leaving a good name for his generosity.
 
~ Dr. Abubakr Muhammad - Department of Electrical Engineering
"Heartiest congratulations on being inducted in the American Academy of Arts and Sciences. This truly an honor not only for yourself but for the entire LUMS community and in fact, all of Pakistan. Babar SB, you are truly an inspiration for us all.
We hope that other industry leaders would follow the path you have paved, by investing heavily in education, and as a result in the future of our beloved country."

~ Dr. Haniya Azam - Department of Mathematics
"On receipt of the great news of your prestigious recognition by the American Academy of Arts and Science, I explored and got the following values:
Advancing the common good
Upholding democratic ideals
Elevating the use of evidence and knowledge
Fostering deliberative discourse
Preserving independence
Embracing diversity and inclusivity
Celebrating excellence 
In a country like Pakistan, where the overall academic values swell over superficial excellence and guarding mediocrities. LUMS is a name of hope and promise that you have given to this region and Pakistan. This is conformant to how gracefully you cut the "Gordian Knot" to garner intellect and excellence in Pakistani academia. No doubt, LUMS is the "holy grail" that will keep on fostering many minds in the future. I must congratulate the American Academy of Arts and Science for having such an exceptional visionary Awardee who has a celebrated career not limited to the above-listed values but many more.             
May Allah bless you with more contentment and rejoice to see many stratospheric success stories."
~ Dr. Imran Anwar - Department of Mathematics
"My heartiest congratulations to you Babar Sb for a well-deserved induction to AAAS! As a member of LUMS community I feel extremely proud and honored to work in the school which was established under your visionary leadership to breathe new life to the sciences and engineering education in Pakistan. No words can do justice to your contributions to society which have given hope to so many underprivileged people, transformed countless lives, and inspired so many including us to keep learning. I wish you the very best."
~ Dr. Salman Noshear Arshad - Department of Chemistry and Chemical Engineering
"The induction of SBA sb in American Academy of Arts and Sciences is a great honor for the entire nation and specially for the LUMS community. He wears many hats but his dedication, passion, generosity and hard work to promote science education in Pakistan is exemplary and will have a profound impact on technological development of Pakistan."
~ Dr. Muhammad Zaheer - Department of Chemistry and Chemical Engineering
"Heartiest congratulations to Syed Babar Ali Sahib on being inducted into the American Academy of Arts and Sciences. Your untiring efforts and innumerable contributions have transformed the lives of so many people and cannot be acknowledged in words. It is a great honor for all of us to have affiliation with you."
~ Dr. Basit Shafiq - Department of Computer Science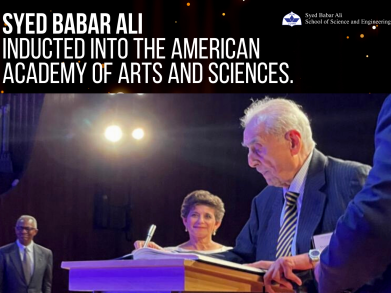 The faculty and staff of Syed Babar Ali School of Science and Engineering extend their heartiest compliments to the school's founder, Syed Babar…
Speaker:
William J. Koros | Georgia Institute of Technology School of Chemical and Biomolecular Engineering
Advanced Membrane Technology as a Change Agent in Large Scale Gas Purifications
New opportunities for chemical processing industries in so-called "upstream" and "downstream" hydrocarbon process sectors are emerging, thanks to now abundant natural gas resources.  Upstream processes refer to production of raw materials, while downstream processes refer to those closer to the end user or consumer.  Although current technology is effective in both sectors, it still relies primarily upon energy-intensive processes for key separations with large CO2 footprints. This presentation will explain why advanced polymer-derived membranes, in asymmetric hollow fiber forms, can provide significant positive changes across the separation spectrum to reduce energy intensity and carbon dioxide emissions. I will consider practical approaches to achieve such changes based on a strategy that merges fundamental science and engineering principles to introduce such membranes into large-scale processes.
Registration link here. 
A research talk: Bifunctional Near-Infrared Light Responsive Gold Nanorods for Phototherapy of Gram-Negative Escherichia Coli
Abstract:
Increasing prevalence of antibiotic resistance presents a global health crisis. Gram-negative bacteria, in particular are resistant to a wide range of drugs due to their specialized outer membranes. Enediyne natural products have exhibited remarkable potency against biological cells. Their potency comes from Bergman cyclization of the enediyne core that generates reactive diradical species and can be triggered by a heat stimulus. Plasmonic gold nanoparticles have the capability of converting irradiated light into heat via non radiative properties. Gold nanorods (AuNRs) can be tuned to strongly absorb near-infrared (NIR) radiation which lies in the biological transparency window. We have shown that octa-4-en-2,6-diyne-1,8-diamine (EDDA) molecules functionalized on AuNR surface can be activated to generate diradical species through NIR irradiation of nanorods. In order to localize the nanorods on bacterial cells, we also coated our AuNRs with Polymyxin B nonapeptide (PMBN), a cationic cyclic peptide that specifically targets the lipopolysaccharide component of the outer membrane of Gram-negative pathogens. We have explored our strategy by treating DH5⍺ strain of Escherichia coli with our bifunctional AuNRs. We find that, following attachment of nanorods to DH5⍺, 785nm NIR laser irradiation results in a significant reduction in the viability of bacterial cells. We identify that the photothermal heat generation of nanorods and reactive diradical generation by EDDA both contribute towards DH5⍺ cell death.
Biography
Mohammad Azhar Mehfooz (Ph.D. candidate Indiana University, Bloomington) completed his B.S. in Chemistry in 2017 under the supervision of Professor Basit Yameen. His senior year project was titled "Synthesis and functionalization of Gold nanoparticles for the early detection Lung cancer biomarkers" The advisors for this project were Professor Basit Yameen and Professor Habib-ur-Rehman. He was also trained by Professor Rahman Shah Zaib Saleem and Professor Ghayoor Abbas Chotana in Summer research projects. 
He joined Indiana University Chemistry department in Fall of 2017 where he is currently a Ph.D. candidate. He has completed a major in Materials Chemistry with an Analytical Chemistry minor. He works in the research labs of Professor Jeffrey Zaleski who specializes in Enediyne Chemistry and Bergman Cyclization reactions. For his thesis, he has received training in Microbiology from our collaborators Dr. Feng Guo (Intelligent Systems Engineering, IU) and Dr. Joel Ybe (School of Public Health, IU).
At Indiana University Chemistry, he have had the opportunity to teach several undergraduate classes as an Associate Instructor, including C-103 Lab, C- 103 Discussion, C-127 Lab, C-127 Discussion, C118 Lab and P364 Discussion. During the course of graduate studies he has specialized in several analytical techniques including UV-Vis spectroscopy, Zeta Potential, FTIR, Mass Spec, Raman Spectroscopy, TEM, SEM, STM, Flowcytometry and Fluorescence microscopy.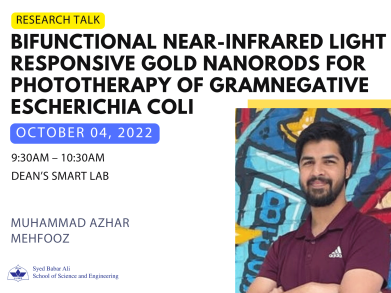 Biography
Mohammad Azhar Mehfooz (Ph.D. candidate Indiana University, Bloomington) completed his B.S. in Chemistry in 2017 under the supervision of Professor Basit Yameen. His senior year project was titled "Synthesis and…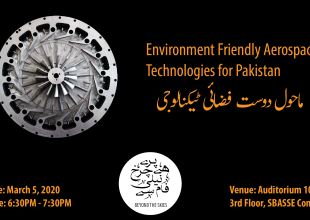 Speaker:
Dr. Sarah Qureshi, CEO/Founder Aero Engine Craft (Pvt.) Ltd.
Vanue:
Auditorium 10-301, Syed Babar Ali School of Science and Engineering, LUMS
Environment Friendly Aerospace Technologies for Pakistan
Abstract:
Aero Engine Craft is developing contrail-free aero-engines for the reduction of global warming and to induce artificial rain during aircraft flight through on-board water recovery from fuel emissions; creating a vision of the future for the aviation industry whereby it can not only reduce aviation induced global warming but also adopt an approach to treat the fuel emissions as a resource. A revolutionary technology is employed that eliminates contrails at source and recovers water from fuel exhaust emissions as a net positive product. This is a true definition of a disruptive technology; a global first attempt to create water within the aero-engine from the exhaust plume during flight, carry it aboard and release it as rainfall prior to landing. Our product is a low cost alternative to aero-engine redesign, and offers revenue potential to the aviation industry while solving a crucial environmental challenge.
Biography:
Dr. Sarah Qureshi is working on contrail-free aero engines as the CEO and founding director of Aero Engine Craft (Pvt) Ltd. She is also a visiting fellow at the School of Aerospace at Cranfield University. Sarah has a PhD degree in Aerospace Engineering from Cranfield University, UK. Her area of specialization is Propulsion whereby she worked on the development of a contrail-free aero-engine that has been derived from a novel patented technology. Sarah was actively involved with the invented technical outcome of the engine. The innovated engine has a tremendous potential in bringing about an environmental revolution in the context of aviation.
Dr. Sarah Qureshi , along with the inventor of technology Mr. Masood Latif Qureshi has now set up Aero Engine Craft (Private) Limited as Pakistan's first commercial engine and aircraft company  to convert this patented technology into a full scale commercial application ready to be used by modern civil transport aircraft. During her PhD, Sarah supervised a number of MSc. students for their research projects on Jet Engine Technology. Prior to this, Sarah completed her master's degree in the field of Aerospace Dynamics from Cranfield University, UK. Her research involved the design of a trajectory following controller inclusive of stability augmentation, attitude control system and outer loop autopilot for unmanned aircraft (UAVs) flying in close formation for the purpose of air to air refuelling. After graduating as a Mechanical Engineer from Pakistan, Sarah gained extensive experience of working in the local automotive and engineering industry.
Her bachelors' research project involved the development of a measurement and data logging system for the in-cylinder temperature and combustion of an internal combustion engine. Her prime technical interests are focused upon engine technology and aircraft design. Sarah holds a Private Pilot License (PPL) with 70 hours of Flying Experience. She has also learned acrobatic flying and several flight manoeuvres while at Cranfield.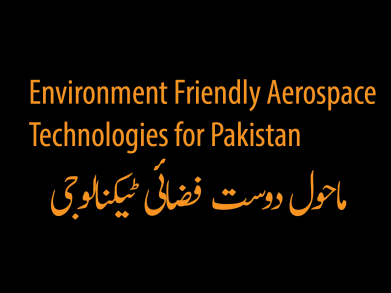 Biography:
Dr. Sarah Qureshi is working on contrail-free aero engines as the CEO and founding director of Aero Engine Craft (Pvt) Ltd. She is also a visiting fellow at the School of Aerospace at Cranfield University. Sarah has a PhD degree in Aerospace Engineering from…
سائنس اور ٹیکنالوجی کی کہانیاں
لمز:" تتلیوں کا، جگنوؤ ں کا دیس"؟
حیاتیاتی تنوع (1) ہماری زمین کا خاصہ ہے۔ پودوں اور جانوروں کی کروڑوں قسمیں جو ہمارے رُوئے ارض پہ آباد ہیں، نہ صرف ہماری زندگیوں کو خوبصورت بناتی ہیں بلکہ ان کا عددی توازن اور ان کی موجودگی ہمارے ماحول، آب و ہوا اور زمینی رنگا رنگی کے لیے بھی نہایت اہم ہے۔ جب انسانی سماج کی  آویزش سے یہ توازن بگڑتا ہے، وہاں نسلوں کی نسلیں اپنی سانسوں کی بقا کے لیے ترس جاتی ہیں اور بالآ خر معدوم ہو جاتی ہیں۔ تہذیبِ حاضر کا ایک بڑا چیلنج یہ ہے کہ کسی طرح  حیاتیاتی تنوع کی نگہداشت کی جائے اور اس کی بوقلُمونی کو انسانی صنعت، نقل و حمل اور تہذیبی ترقی کی  دستبرد سے بچایا جائے۔ یہ ایک عالمی فریضہ ہے۔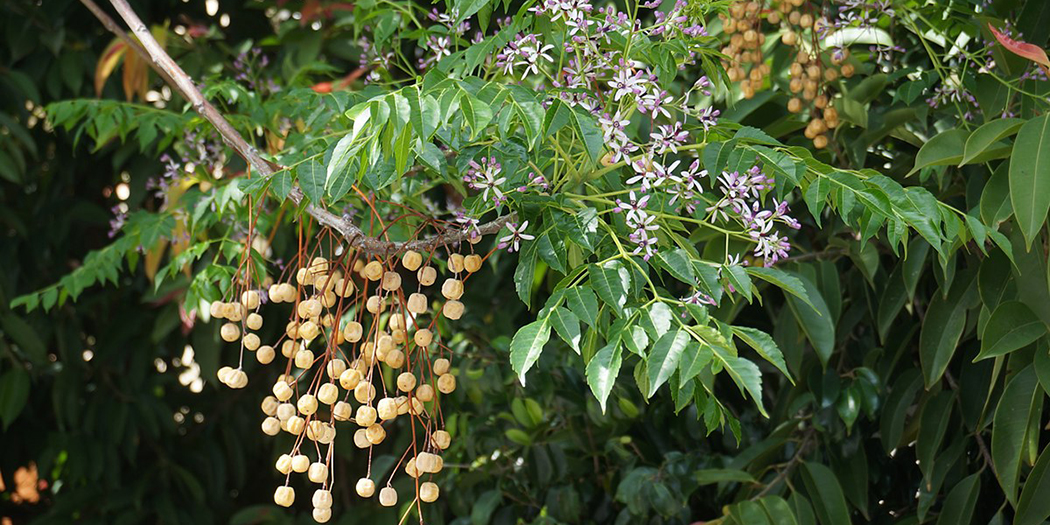 میلیا ایزیڈراچ، جسے عام طور پر چائنا بیری ٹری، بیڈ ٹری، کیپ لیلک، سرنگا بیری ٹری، یا سفید دیودار کے نام سے جانا جاتا ہے، مہوگنی فیملی میں درخت کی ایک قسم ہے، یہ مقامی طور پر انڈومالیا اور آسٹریلیشیا میں پایا جاتا ہے۔ 
اسی مشترک عالمی فریضے میں سے ایک اہم قدم لمز میں شعبہ حیاتیات کے رکن ڈاکٹر شہزاد الحسن اور ان کے ساتھیوں نے اٹھایا اور ہمیں اپنی تحقیق سےیہ باور کرایا کہ ہماری یونیورسٹی نہ صرف ایک تعلیمی ادارہ ہے، بلکہ حیاتیاتی تنوع کا ایسا حسین اور وافر ذخیرہ بھی ہے جو دل و دماغ کو نہ صرف تازگی دیتا ہے، بلکہ فطرت شناسوں کے لیے تحقیق اور مطالعے کا سامان بھی فراہم کرتا ہے۔ "لمز کی حیاتیاتی  رنگا رنگی (2)" کے عنوان سے یہ منصوبہ دراصل ادارے کا عزم ہے کہ ہمارے سو ایکڑ سے زائد رقبے پر محیط تعلیمی درسگاہ میں موجود نباتاتی اور حیوانی زندگی کے بارے میں معلومات اکٹھی کی جائیں۔

  اس منصوبے کے پہلے مرحلے میں کیمپس میں موجود تمام درختوں،  پرندوں اور پودوں کی نشاندہی کی گئی اور ان کے محّلِ وقوع کی جغرافیائی سند اکٹھی کی گئی۔ پتہ یہ چلا کہ پنجاب بھر میں موجود مقامی نباتات کی تمام انواع  ہمارے لمز میں موجود ہیں۔ نیز 105  نباتاتی  انواع جن میں نایاب پودے بھی شامل ہیں،  ہمارے باغات کی زینت ہیں۔  علاوہ ازیں مہاجر پرندے (3)، حشرات الارض،  رینگنے والے جانور(4)، اور بھانت بھانت کے پھول اس باغ کا حصہ ہیں۔ یہ سب کچھ کسی انمول خزانے سے کم نہیں۔ ہم روز اس چھُپی ہوئی زندگی سے صرفِ نظر کرتے آگے گزر جاتے ہیں مگر ڈاکٹر شہزاد الحسن کا انمول کام ہمارے قدموں کو روک روک کے ہمیں دعوتِ نظارہ دے رہا ہے۔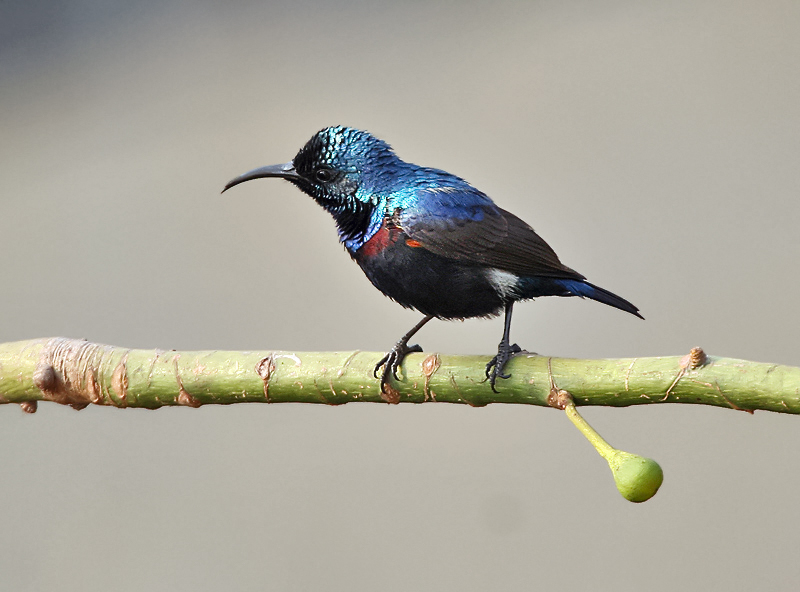 پرپل سن برڈ سن برڈ فیملی کا ایک چھوٹا پرندہ ہے جو بنیادی طور پر جنوبی اور جنوب مشرقی ایشیا میں پایا جاتا ہے۔ 
یہ منصوبہ شہزاد الحسن کی زیر نگرانی گورنمنٹ کالج یونیورسٹی لاہور کے شعبہ نباتیات کے تعاون سے مکمل ہوا۔  یہ پروجیکٹ اس بات کا اعلان ہے کہ اسکول آف سائنس اینڈ انجینئرنگ حیاتیاتی ماحول کے بارے میں متفکر ہے اور نوجوانوں کی توجہ اس جانب دِلانا چاہتا ہے۔ اگر ہم نے اس خوبصورت اور متوازن ماحول کی حفاظت نہ کی تو نہ صرف ہم زندگی کے حُسن میں کمی لے آئیں گے بلکہ اپنے آپ کو نئے نئے حوادث کے لیے بھی پیش کر دیں گے۔
 اس منصوبے کی مزید تفصیلات کے بارے میں جاننے کے لیے یہاں کلک کریں۔

اور مجھے تو احمد شمیم کی یہ لازوال نظم یاد آ گئی جسے مرحومہ نیرّہ نُور کی آواز نے مزید لا فانی بنا دیا۔
 کبھی ہم خوبصورت تھے ۔۔۔ ۔۔۔ ۔!
کتابوں میں بسی خوشبو کی صورت
سانس ساکن تھی!
بہت سے ان کہے لفظوں سے تصویریں بناتے تھے
پرندوں کے پروں پر نظم لکھ کر
دور کی جھیلوں میں بسنے والے لوگوں کو سناتے تھے
جو ہم سے دور تھے
لیکن ہمارے پاس رہتے تھے !
نئے دن کی مسافت
جب کرن کے ساتھ آنگن میں اترتی تھی
تو ہم کہتے تھے۔۔۔ ۔۔امی!
تتلیوں کے پر بہت ہی خوبصورت ہیں
ہمیں ماتھے پہ بوسا دو
کہ ہم کو تتلیوں کے،جگنوؤں کے دیس جانا ہے
ہمیں رنگوں کے جگنو، روشنی کی تتلیاں آواز دیتی ہیں
نئے دن کی مسافت رنگ میں ڈوبی ہوا کے ساتھ
کھڑکی سے بلاتی ہے
ہمیں ماتھے پہ بوسا دو۔۔۔
کہانی نویس: ڈاکٹرمحمد صبیح انور
---
فرہنگ
(1) Biological diversity
(2) Flora and fauna of LUMS
(3) Migratory birds
(4) Reptiles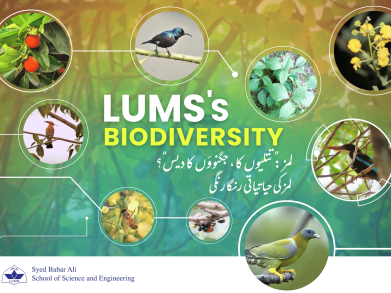 حیاتیاتی تنوع (1) ہماری زمین کا خاصہ ہے۔ پودوں اور جانوروں کی کروڑوں قسمیں جو ہمارے رُوئے ارض پہ آباد ہیں، نہ صرف ہماری زندگیوں کو خوبصورت بناتی ہیں بلکہ ان کا عددی…