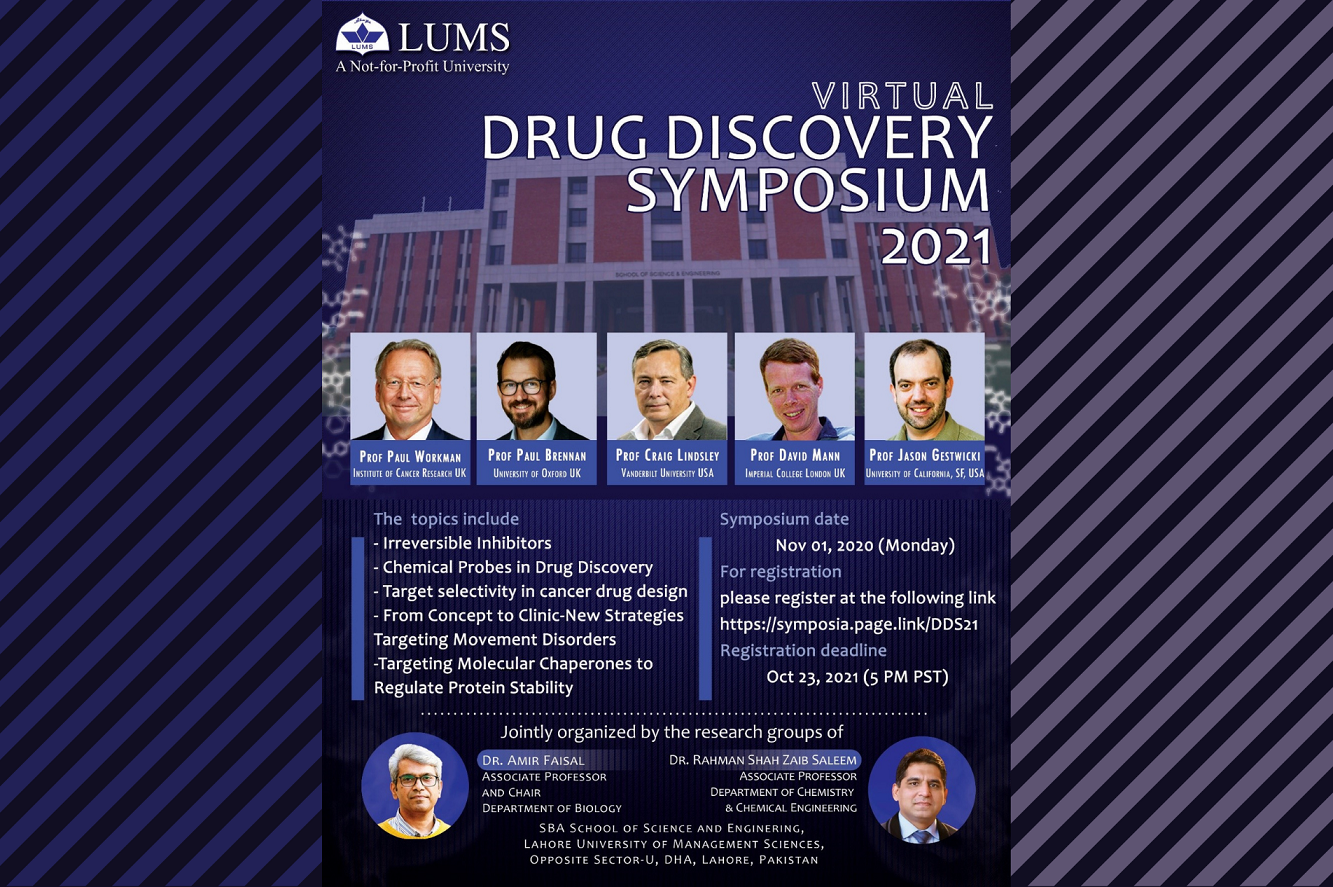 Virtual Drug Discovery Symposium 2021 – November 1, 2021
Speaker(s)
Prof. Craig W. Lindsley
Professor Paul Workman
Prof. Jason Gestwicki
Prof. Paul Brennan
Prof. David Mann
Abstract
Advances in drug discovery and development during the 20th century have helped save millions of lives and prepared us to combat emerging illnesses at a swift pace. Modern methods of drug discovery involve the identification and optimization of small molecules that are aimed at a specific target associated with a particular disease.
In continuation of our efforts to virtually bring the high-quality drug discovery talks to our community of learners, we are organizing Virtual DRUG DISCOVERY SYMPOSIUM 2021 (vDDS2021) on November 01, 2021, 5 PM (Monday).
This symposium will host a panel comprising of some of the top experts working at the frontiers of drug discovery. We are sure that their work and insights will pique your interest and instill a fascination for the field. This event is organized by the research groups of Dr. Rahman Shah Zaib Saleem (Department of Chemistry and Chemical Engineering) and Dr. Amir Faisal (Department of Biology) of SBASSE LUMS. 
Topics of the event include:
Irreversible inhibitors
Chemical probs in drug discovery
Target selectivity in Cancer drug design
From-concept-to-clinic: new strategies targeting movement disorders
Targeting molecular chaperones to regulate protein stability
Our exciting lineup of speakers include:
Registrations are open till October 23, 5 PM (Pakistan Standard Time)
For more information please visit: https://sbasse.lums.edu.pk/drug-discovery-symposium