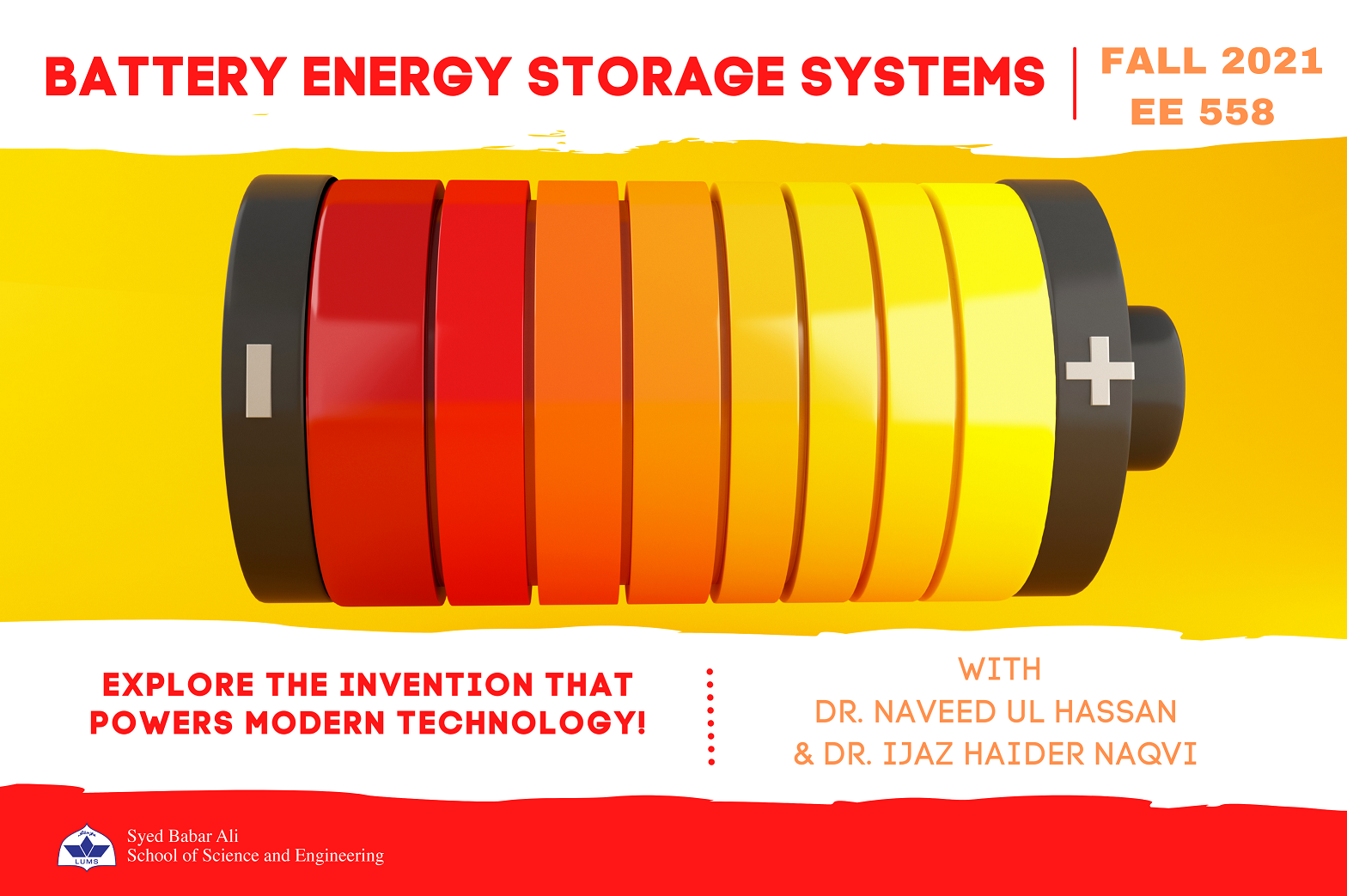 Course Advertisement: EE558 - Battery Energy Storage Systems
Like sunlight for plants, our technology lives off the electrons flowing in and out of a well charged battery, eager to supply power into miniature electronic circuits, bringing the silicon to life! Batteries – this course is all about batteries!
Join this course to learn how this wonderful invention breathes life into tech. Take a panoramic view of battery operations, modelling and ageing. We will start with the electric equivalent circuit model followed by physics based models. We will then cover the battery dynamics and state space models. Battery Management Systems will be introduced. The reliability and degradation analysis of batteries and how we can estimate the health and useful life of the battery will be discussed. Finally, we will study important use cases of battery energy storage systems and how the batteries are integrated in the practical systems. Explore ways to supercharge battery tech to enable better, more efficient performance.
Your guides for this journey will be Dr. Naveed Ul Hassan and Dr. Ijaz Haider Naqvi.
Register for the course by following this link: https://bit.ly/3l6kDKC
Find more courses here: https://sbasse.lums.edu.pk/course-advertisements