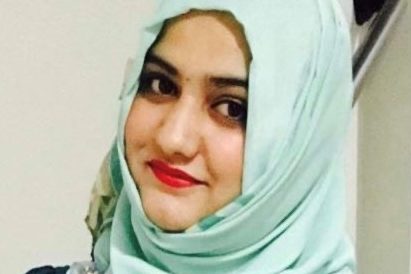 Silver based drug-loaded nanocapsules as potent antimicrobials to target streptococcus pneumonia.
Venue
Zoom Meetings (Online)
Event
PhD Research Seminar
Abstract
Pneumococcal pneumonia is the most widespread community-acquired and childhood pneumonia. It kills almost 1 million children each year, and more than 80% of these deaths are children under 2 years of age. It is the top most infectious killer of children under the age of 5 in Pakistan. Currently in the United States, reported frequency of S. pneumoniae with reduced sensitivity to fluoroquinolones in infants is around 24-34 %. It will be tragic still if the rise of drug-resistance among bacterial strains left us as vulnerable to infections as we were 130 years ago. As a result of prevalence of such pathogenic bacteria and the change in their susceptibility to routinely used antimicrobials, there is a dire need for a multi-pronged magic bullet to target Multidrug resistance. Different strategies have been explored to address this healthcare issue including the combinatorial use of variety of antibiotics, combination treatments of drugs and nanoparticles and the use of drug-conjugated nanoparticles. Most of these strategies show improved antibacterial properties but chances of developing resistance against them is predictable due to the use of previously resistant drugs. In this project, we tried to target S. pneumoniae by a magic bullet, which is actually silver nanoparticles based nanocapsule with a hidden drug (levofloxacin) in its core. The utilization of silver-based antimicrobials was a good option due to their remarkable prehistoric biocidal properties. In this regard, we developed atomically monodisperse silver nanoclusters and loaded them in nanocapsules along with an antibiotic (levofloxacin) to evaluate their synergistic effect to kill resistant pneumococcal cells. The silver nanoclusters were functionalized with cationic polymer (PEI) to render their surface cationic to enhance their interaction with bacterial cell surface and thus make them suitable anti-microbial candidates. These nanocapsules (L-Ag-NCps) displayed good antibacterial additive effect by simultaneously hitting multiple pathways to target bacteria. The mechanism involved in this targeting is more likely based on the membrane disruption by the release of Ag ions followed by ROS generation and drug release, which bring about complete lysis of bacterial cell. In this seminar, I will describe the design and synthesis of cationic silver nanoclusters, and their subsequent use in nanocapsules with a traditional antibiotic and their subsequent evaluation to kill resistant pneumococcal cells.