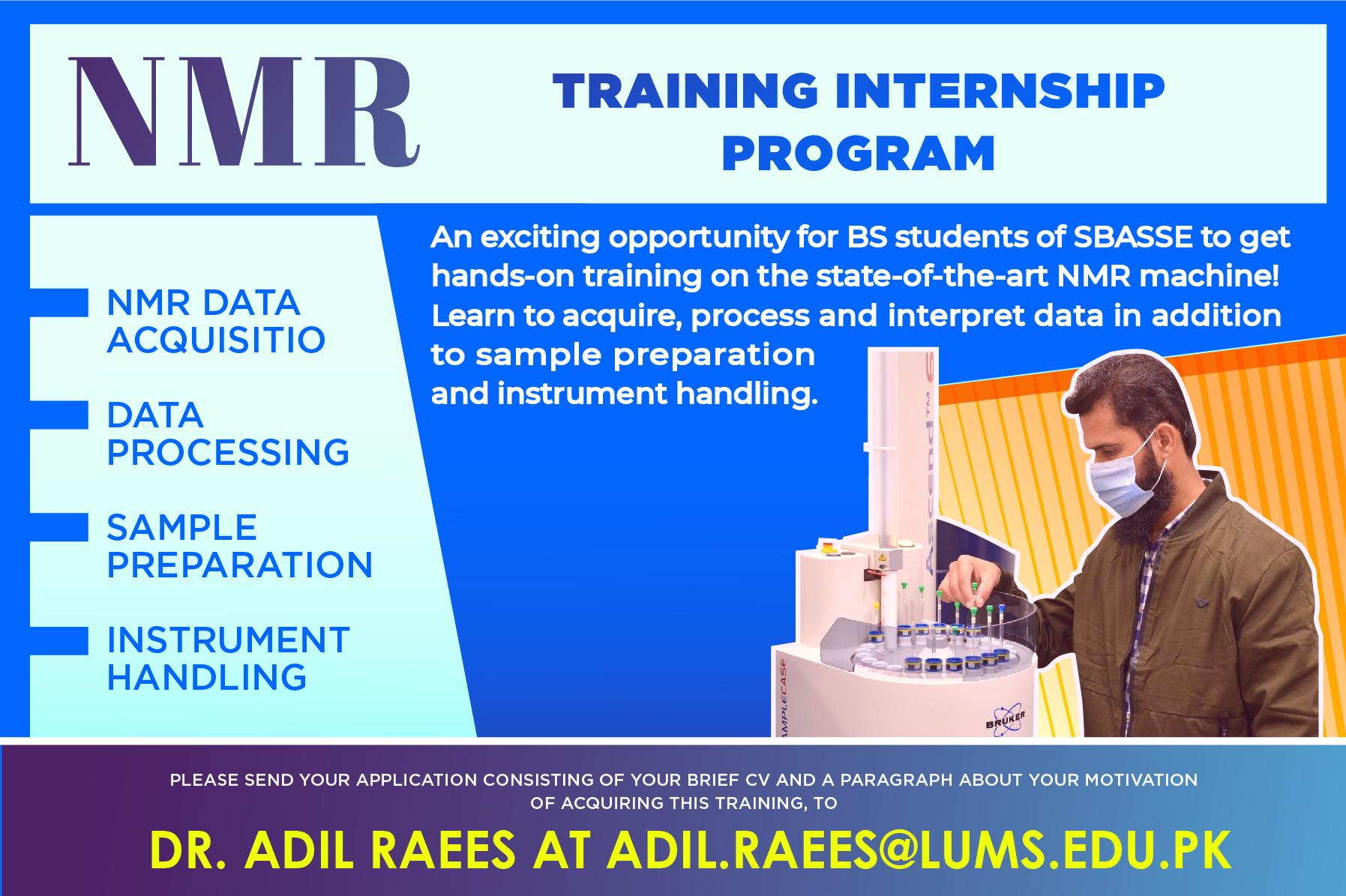 NMR Training Internship Program – Mammoth Tools to Uncover the Microcosm
Want to know how scientists figure out the structure of complex molecules like proteins, and come up with their 3D structure? We are offering an opportunity for you to get hands-on experience with state-of-the-art mammoth machines that help us understand the microcosm, right here from the SBASSE.
Two positions are open for BS students of SBASSE, for a training internship on the state-of-the-art NMR machine! This is your chance to learn how data from this beautiful equipment is acquired, processed and interpreted. This extensive training program will require internees to work for 10 hours/week in the NMR lab, per semester. After an evaluation at the mid and end of the semester, successful interns will receive their training certificate. Internees will receive an honorarium of Rs. 20,000 after the completion of training.
Please send your application consisting of your brief CV and a paragraph about  your motivation of acquiring this training, to Dr Adil Raees at adil.raees@lums.edu.pk