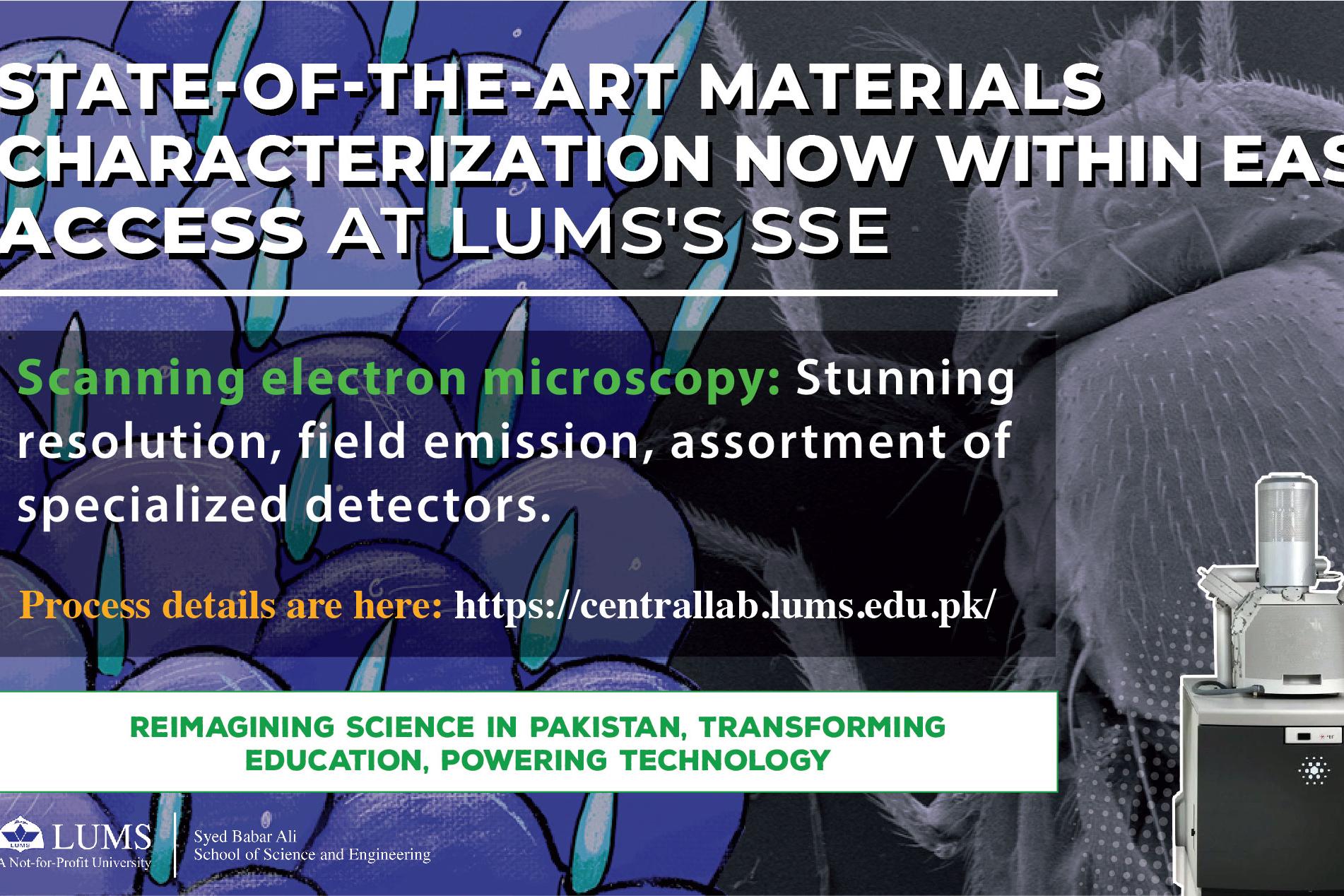 Scanning Electron Microscopy Made Accessible
Syed Babar Ali School of Science and Engineering's agenda is to make cutting edge technologies and scientific inquiry accessible to everyone in the country. In this vein, the Central Labs offer services for state-of-the-art scanning electron microscopy to external users. With our FEI NOVA 450 Nanosem and its field-emission capabilities, we promise to provide stunning, high resolution micrographs for your experimental investigations in all scientific disciplines. Even though we do not provide interpretation, you can rely on our committed, highly qualified staff for high quality imaging of biological, nanoscopic, mesoscopic samples and materials from a range of industries and applications.
Visit the Central Lab's website: https://centrallab.lums.edu.pk/ for further details and procedures.