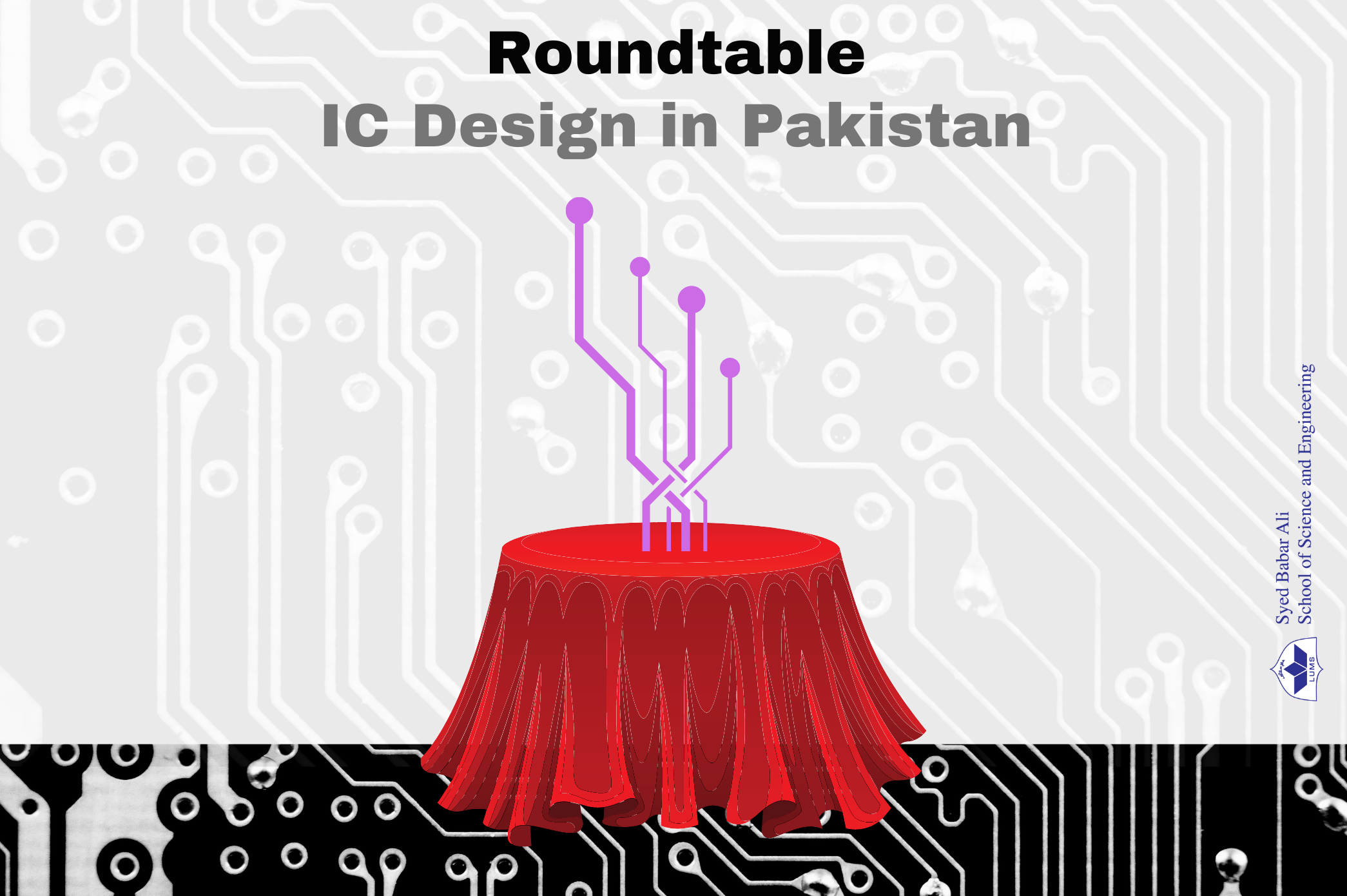 Roundtable: IC Design in Pakistan
How frequently has the human race created turning points for itself in recorded history? Agriculture is one of them – technology is another. Your entire digital existence and conundrums rest on the microscopic highways inside an integrated circuit. A capturing graphic, an important email, a memorable video – all is made possible by the inner workings of a tiny, tiny integrated circuit (IC). The School of Science and Engineering at LUMS hosted a a one-day roundtable, "IC Design in Pakistan" on Friday, December 24, 2021, to discuss and reflect on the future of this magnificent invention.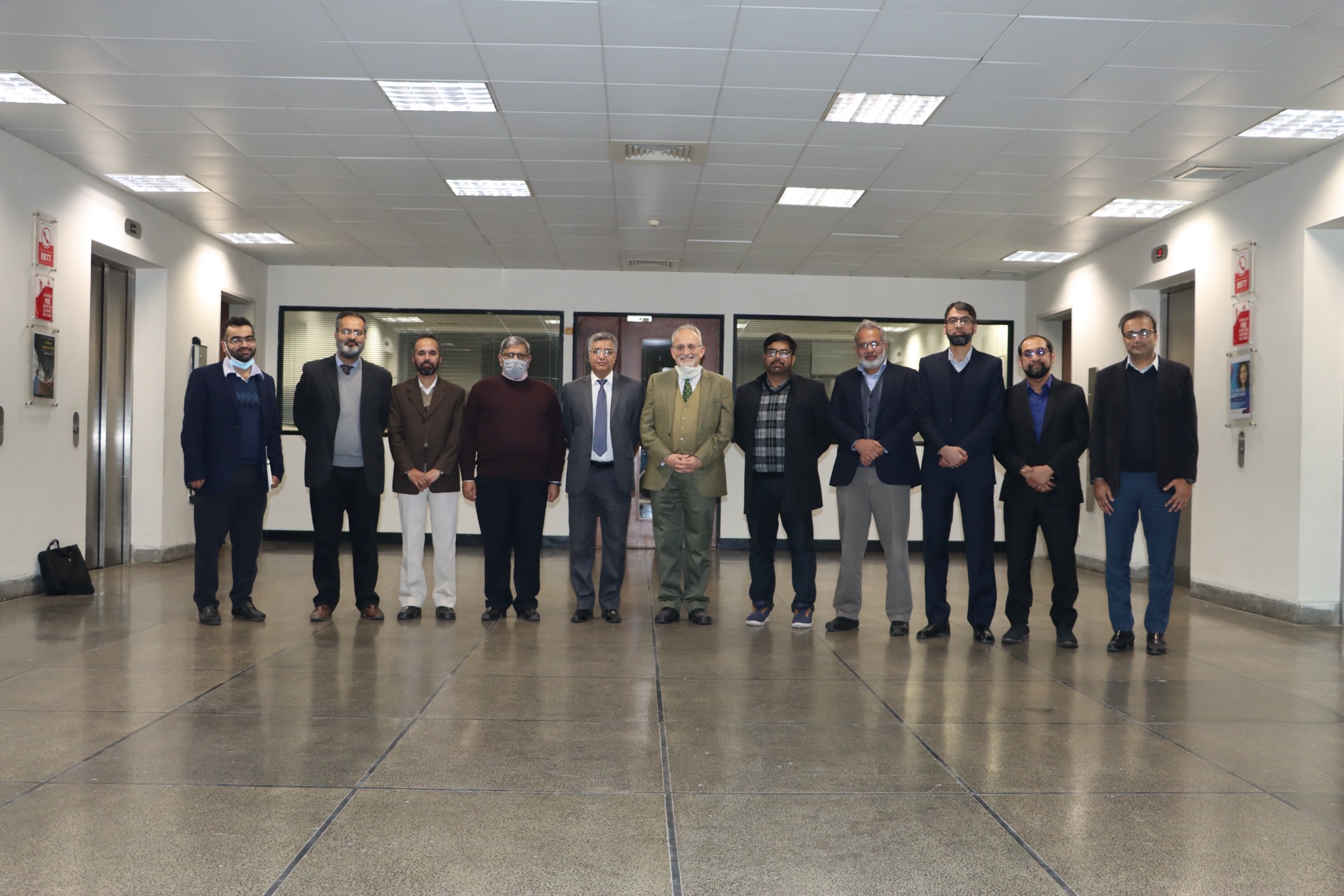 Micro-processors (that are the brains of all computing systems, e.g., desktops, laptops, cell phones, etc.), image processing circuits (that power the display systems, e.g., computer monitors, overhead projectors, television sets, cinema screens, etc.), and the sensors that are used in wearable and implanted medical devices, all of these rely on the function of IC. These microelectronic devices also enable the mounting use of artificial intelligence (AI) that is reaching new horizons in applications such as autonomous vehicles, machine vision, industrial automation, and natural language processing. 

Notable people from the realms of academia as well as the industry in Pakistan participated in the roundtable as panelists and brainstormed on the future and feasibility of strengthening the IC Design education and research in Pakistan. The discussion was led by Prof. Asad Ali Abidi who is the Distinguished Chancellor's Professor at UCLA and Abdus Salam Chair at the Syed Babar Ali School of Science and Engineering (SBASSE). This roundtable also provided a unique opportunity for different stakeholders in IC Design Discipline in Pakistan to interact with each other to come up with a workable solution to manage the sub-critical mass problem in IC Design Education in Pakistan.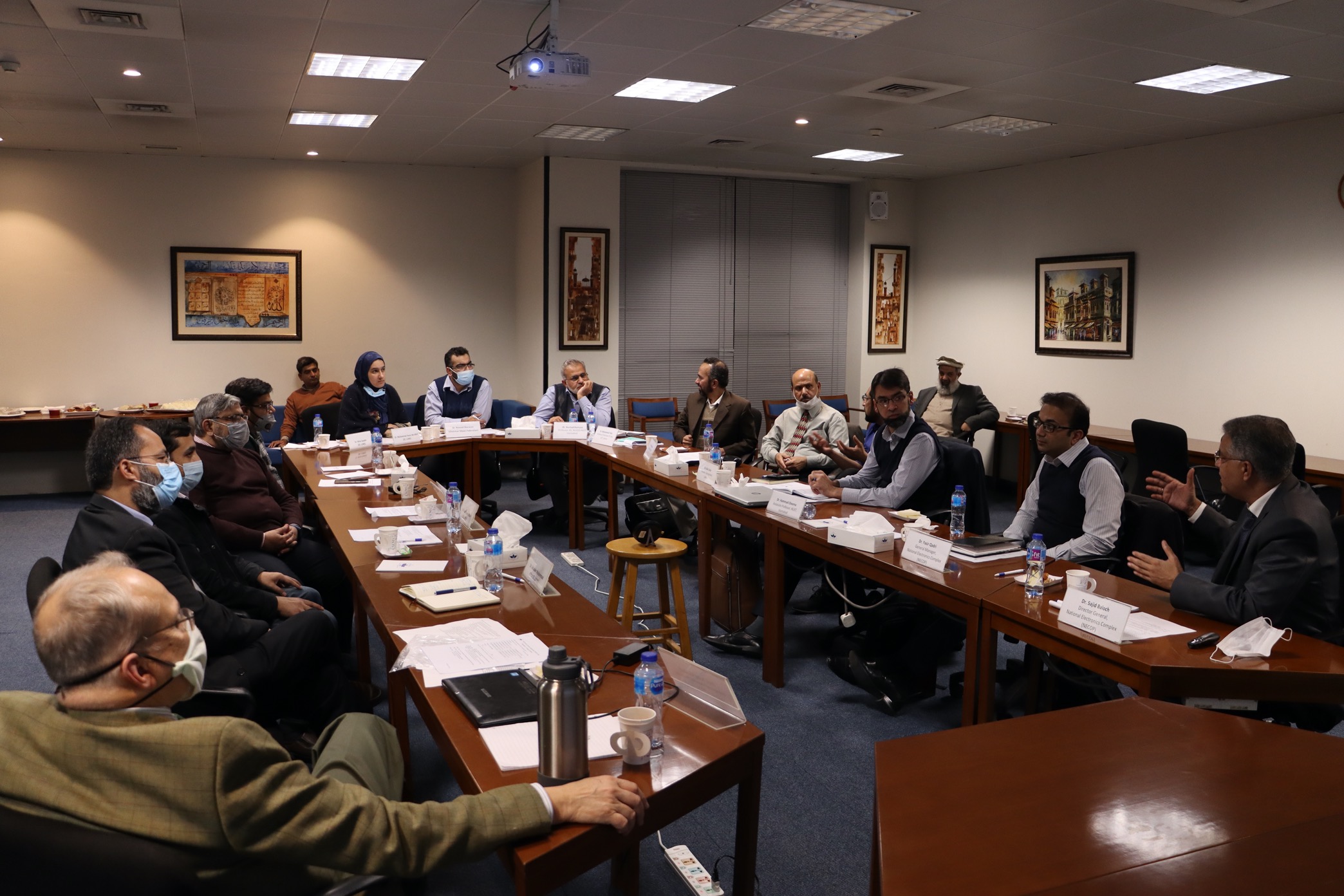 Dr. Sajid Baloch, Director General National Electronics Complex (NECOP), Pakistan; Dr. Naveed Sherwani,  CEO RapidSilicon; Dr. Bilal Zafar, Founder and CEO 10xEngineers; Dr. Yasir Qadri, GM NECOP, and Mr. Ashraf Nisar, GM RapidSilicon were among the industrial panelists. Similarly, Dr. Rashad Ramzan, FAST-NUCES, Islamabad; Dr. Arsalan Jawed, PAF-KIET, Karachi (over Zoom); Dr. Hammad Cheema, RIMMS, NUST, Islamabad, and Dr. Muhammad Tahir, UET, Lahore, were among the panelists from academia. LUMS had the largest IC Design faculty share in the roundtable with Dr. Shahid Masud, Dr. Wasif Tanveer Khan, Dr. Wala Saadeh, Dr. Awaib Bin Altaf and Dr. Adeel Pasha.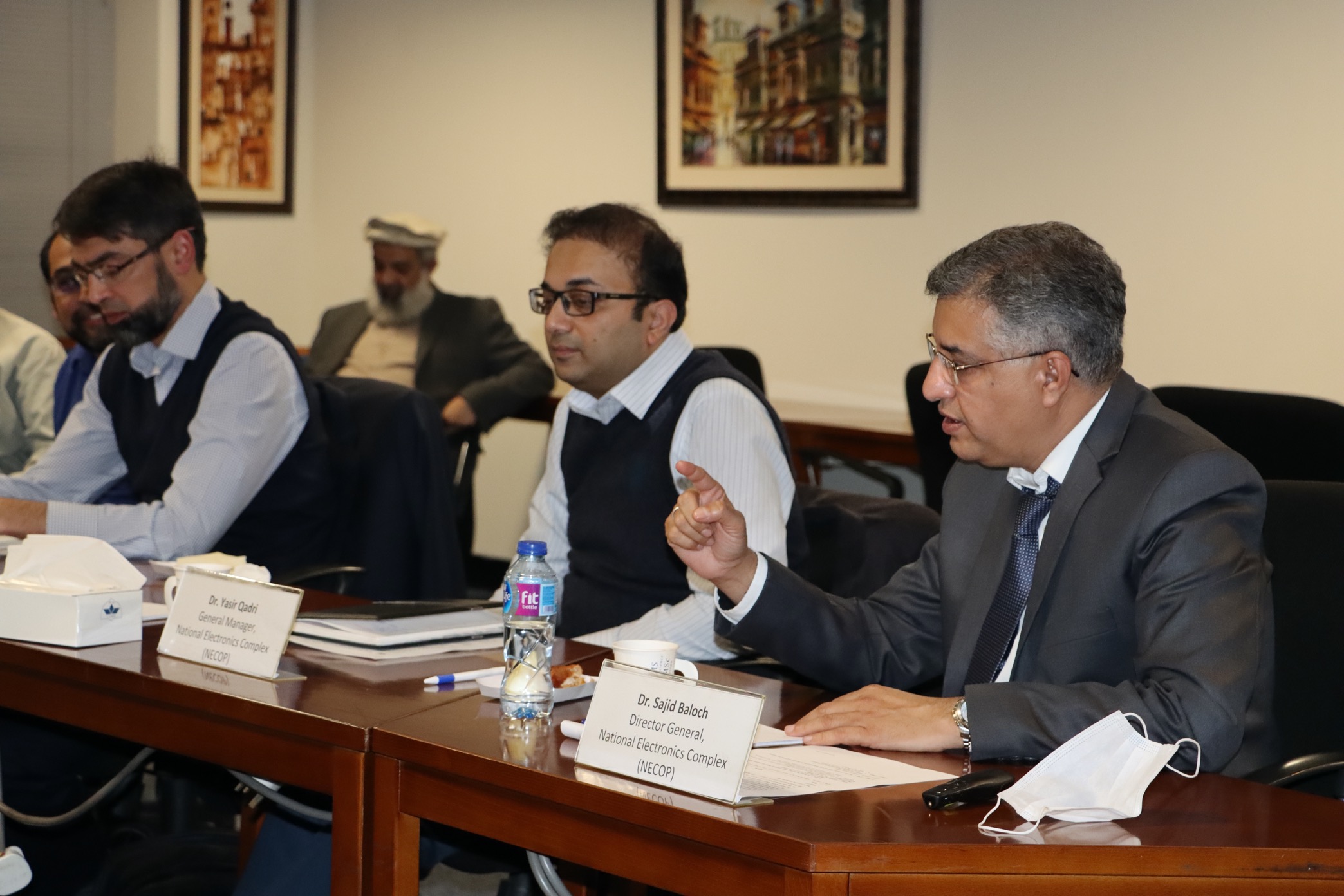 One of the major highlights of the roundtable were live interviews with the leading experts in IC Design who soughed the seeds of IC Design revolution in India, Iran and Egypt. These globally renowned experts were Dr. Venu Gopinathan, ex-Director of Kilby Labs, Texas Instruments, Bangalore; Prof. Ali Fotowat, Sharif University, Tehran, and Prof. Emad Hegazi, Ain-Shams University and founder, SysDSoft (acquired by Intel), Cairo.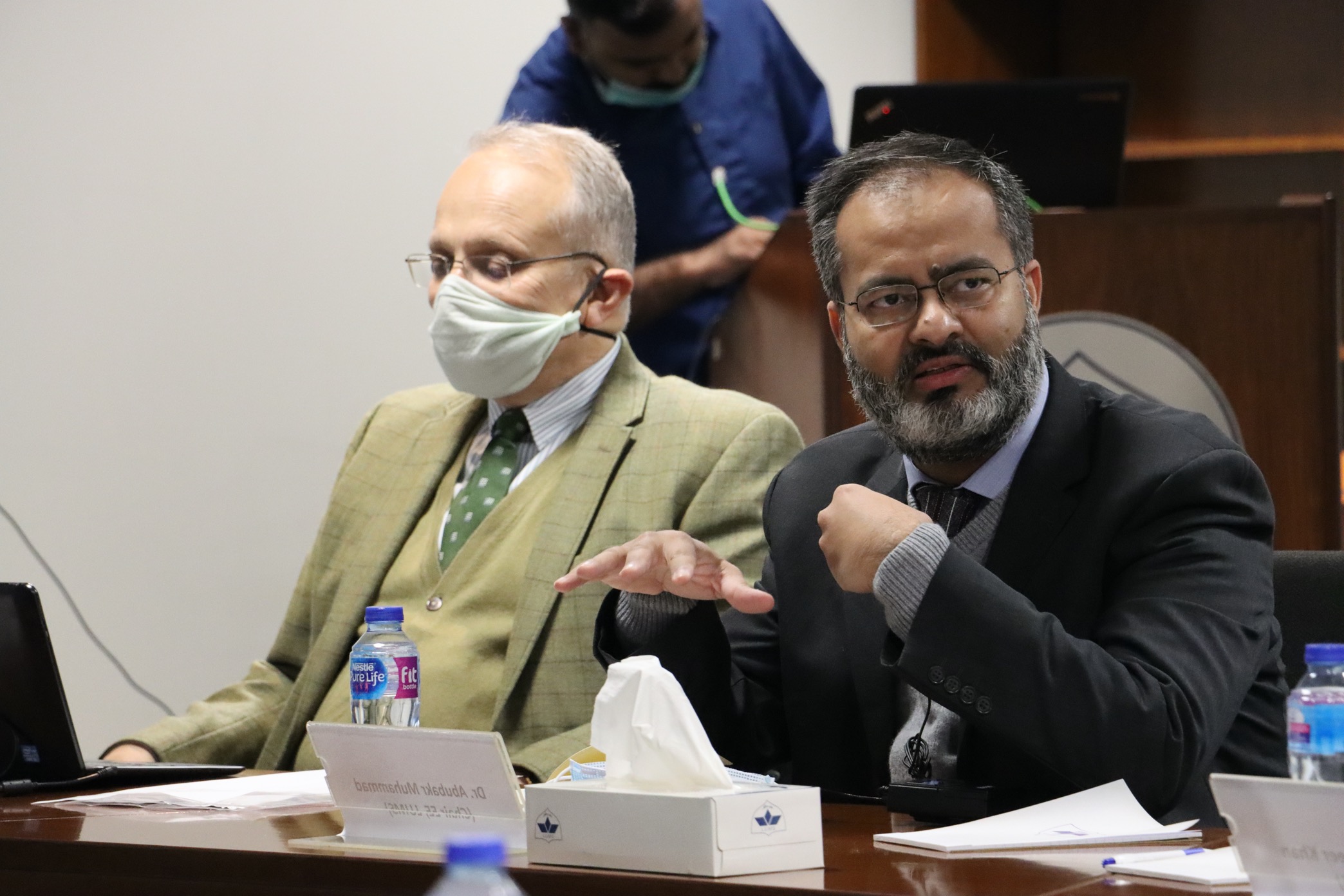 Dr. Abubakr Muhammad (Chair, Department of Electrical Engineering), Dr. Sabieh Anwar (Dean, School of Science and Engineering) and Dr. Tariq Jadoon (Acting Provost) also graced the occasion with their presence. Dr. Adeel Pasha was the principal organizer of the event.