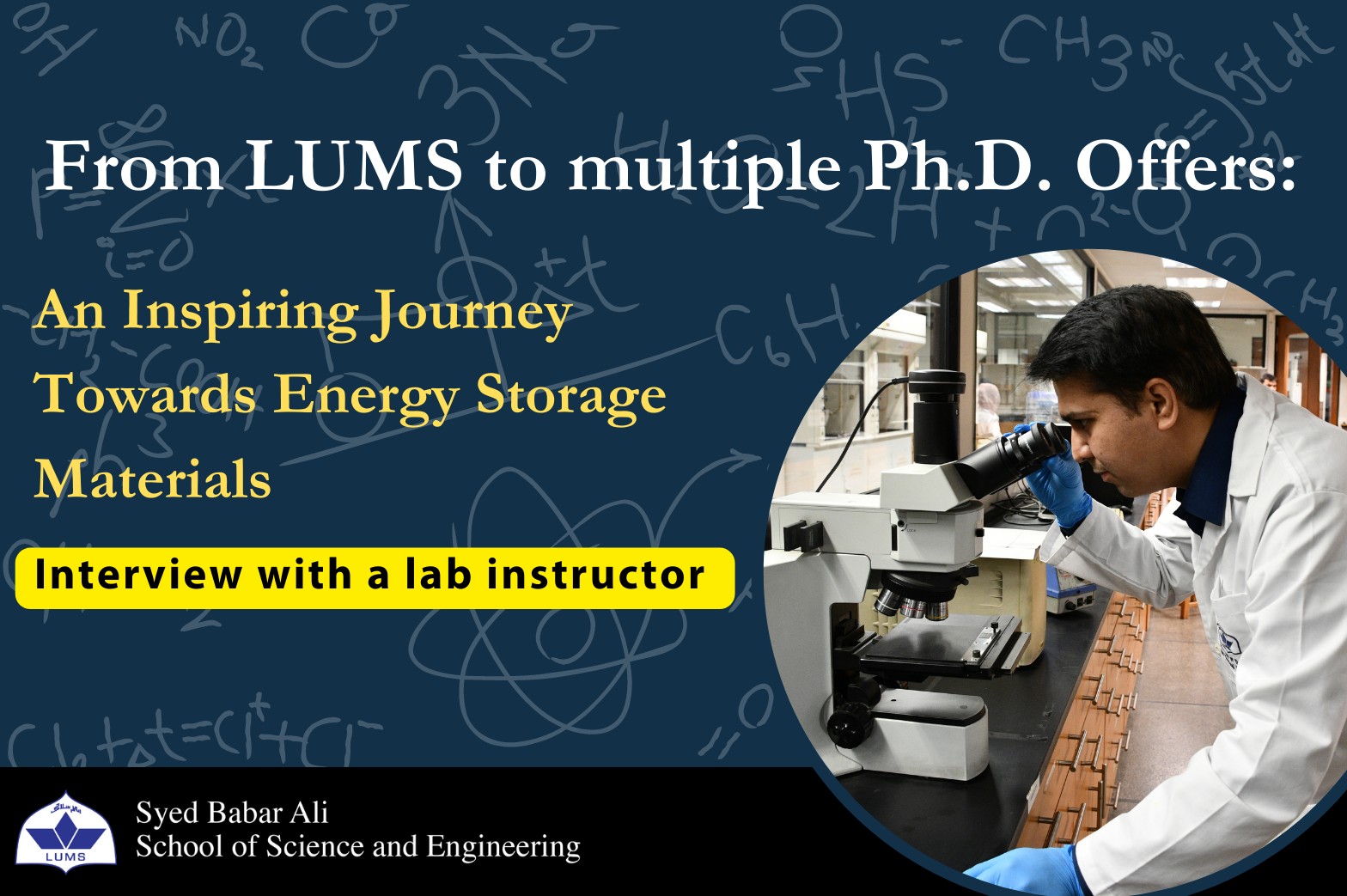 From LUMS to multiple Ph.D. Offers: An Inspiring Journey Towards Energy Storage Materials
Meet Tayyab Ishaq, one of the five lab instructors at the Chemistry and Chemical Engineering department at SBASSE, LUMS who recently received fully funded Ph.D. admissions at 10+ top-notch universities in the US, for example Emory University, University of Southern California, University of Utah, and many others.

Tayyab is a passionate chemist focused on developing energy storage nanomaterials and fostering harmonious collaborations between industry and academia in the future. But how did he get to this point in his academic and professional journey? The answer lies in his drive, perseverance, and the valuable support he received here from both the faculty and his peers at LUMS.

Tayyab did his undergraduate in nanomaterial synthesis at the University of Gujarat, followed by an MS in Chemistry from NUST.  His passion for impeccable fastidious research ultimately led him to the Chemistry Department at LUMS. Tayyab emphasizes the significant impact his time at LUMS had on his successful Ph.D. admissions process, specifically highlighting the invaluable support he received from the faculty.

The department's faculty provided him with unwavering support during the application process, from discussing graduate schools to spending hours writing recommendation letters. Tayyab praises the steep learning curve that LUMS ensures for its students and researchers, as well as his peers who motivated him throughout his journey and were willing to help whenever needed.  Additionally, he highlighted the highly connected alumni network all across the US, who provided invaluable insights and advice to future graduates.

Tayyab mentions that LUMS overall had a great positive impact on him, preparing him and fostering an environment that taught him so much. During his application process, he stayed organized and followed timelines that he set for himself and advised future applicants to do so as well. 

One important piece of advice he gives to all students applying in the future application cycles is to "Do your own research and stay organized".  Doing thorough study ahead of time, staying on top of deadlines, and methodically compiling are the keys to success, according to Tayyab.

As far as his Ph.D. plans are concerned, Tayyab wishes to combine the best of both academia and industry and participate in collaborations that create well-researched products in demand by the market. His work in energy storage nanomaterials merges chemistry and engineering, inspiring  him to create more energy-efficient products that will bring a paradigm shift in the way we perceive energy storage devices. 

Tayyab attributes his inspiration to apply for a Ph.D. to the stimulating environment created by his peers and other members of the department at LUMS. Although he did not initially have plans for a Ph.D. he was inspired by his peers' enthusiasm for graduate school. He mentions Dr. Basit Yameen, his job supervisor, and Dr. Shahana Khurshid as being particularly helpful and supportive throughout the process. 

Tayyab believes that while LUMS is already ahead of the curve in creating a strong environment for students who want to apply abroad, a few other measures can ensure that the process is even smoother and hassle-free. Some of his suggestions are: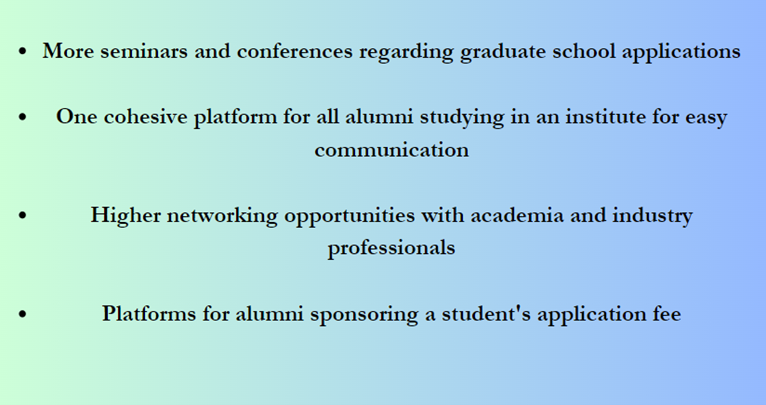 All in all, this interview with Tayyab shows that commitment, determination, and organization are the most important determinants of success. We, at SBASSE, pray and hope that Tayyab, along with all other students, researchers, and instructors who have gotten accepted into prestigious programs, succeed in their endeavors and achieve all they have dreamt of.