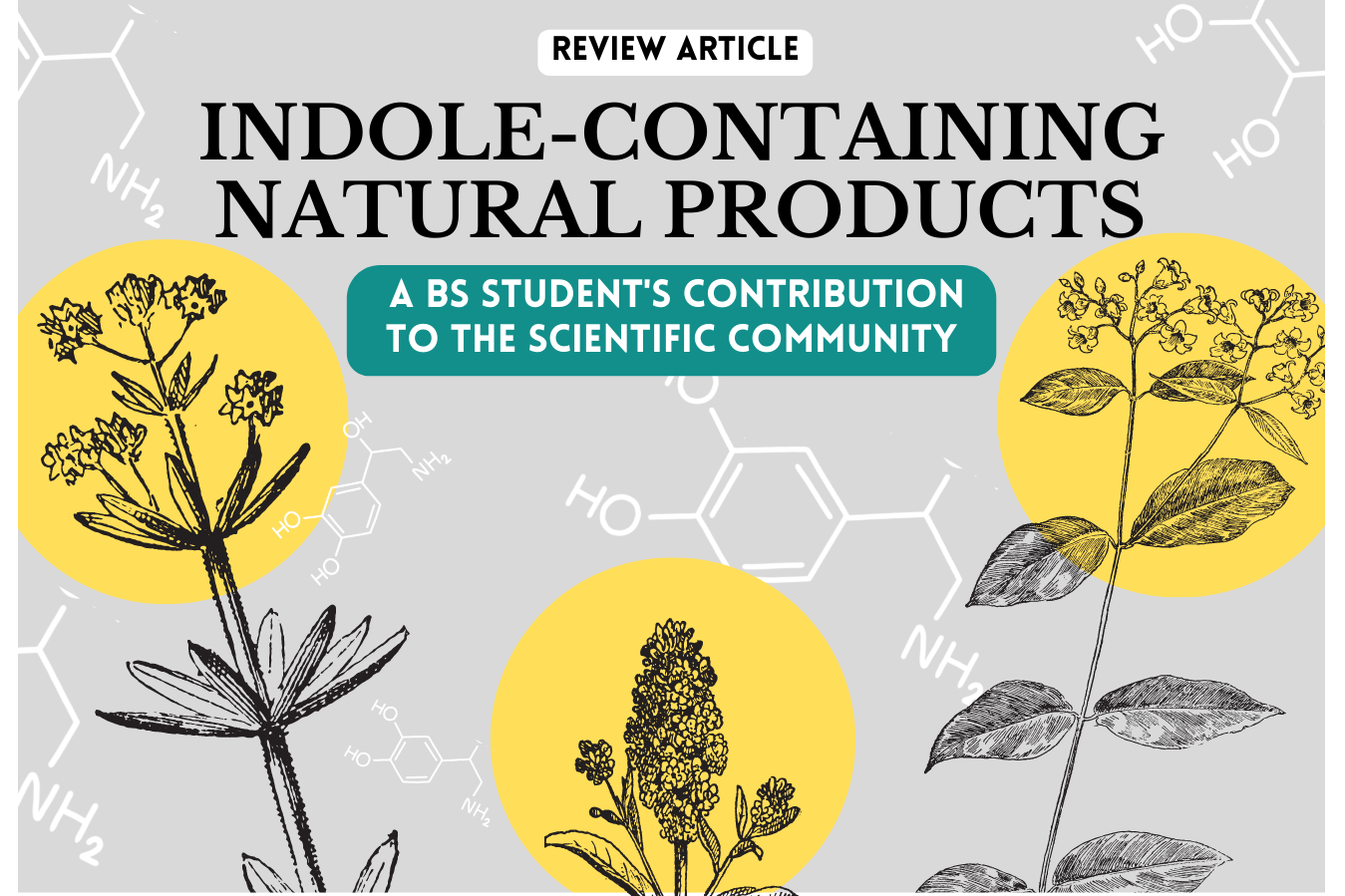 Indole containing natural products - A comprehensive review article by Syed Muhammad Umer
When Dr. Rahman Shah Zaib Saleem was invited to write an article for the special issue on the Recent Advances in Indole Derivatives, he had one particular student in mind. One he describes as brilliant and motivated, Syed Muhammad Umer – an undergraduate student with the highest CGPA in the Department of Chemistry and Chemical Engineering in the BS 2021 session. The two bounced off a couple of ideas and decided that Umer would write a comprehensive review article summarizing recent reports on novel indole alkaloids from 2019 to 2022. The literature review deals with the isolation and characterization of 250 novel indole alkaloids, a reappraisal of previously reported compounds, and total syntheses of indole alkaloids.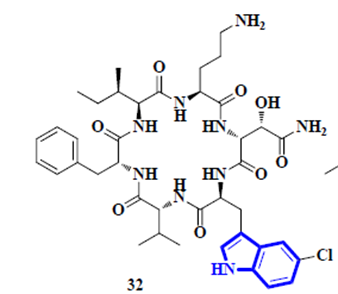 The task assigned to Umer was not an easy one; it was an arduous task to go through all the reports published on novel indole alkaloids in the past few years. Usually found in biological entities, indole alkaloids are a class of naturally occurring organic compounds that contain a structural moiety of indole, an aromatic heterocyclic organic compound. What sparked Umer's interest was that indole-containing molecules are biologically active and are bound to have some effects, with some exhibiting excellent antitumor, antibacterial, antiviral, and antifungal activities. He was especially fascinated by the generosity of the molecules containing indole alkaloids. "At first I couldn't even comprehend what was going on, because they are really complicated", he shares. The more he read about it, the more his interest grew. He was able to write his literature review in a relatively short period of time, during the summers after his undergraduate. LUMS is among the few universities in Pakistan which have access to databases like SciFinder and PubMed. This facilitated the literature survey. With help from co-authors, Mehwish Solangi and Dr Khalid Muhammad Khan, the literature review was ready for submission in fall 2022. When asked if they were met by any hurdles while conducting the survey, Dr Saleem simply smiled and said, "Umer was up to the mark to deal with any hurdles that came during the process". 

Writing this literature review enhanced Umer's interest in the field further. "It sparked a desire to learn more. That's why I have applied for postgraduate schools this year – this is something that I have read about, but now I want to do research in this field" he adds enthusiastically. This opportunity has been useful for Umer in many ways, "Not only was I preparing myself for graduate school, boosting my resumè, I was also preparing myself as a researcher". 
Umer's contribution will facilitate new research in the field. Gathering the isolation, reappraisal, syntheses, and biological activity of indole alkaloids in one place, Umer's review article acts as an encyclopedia over recent advancements in the field. Roughly one moth and a half after its publication, it is too early to tell the article's impact factor through citation. However, Umer's review article is the most read article published in this special issue of Molecules, receiving an "above-average Attention Score compared to outputs of the same age" by the journal.