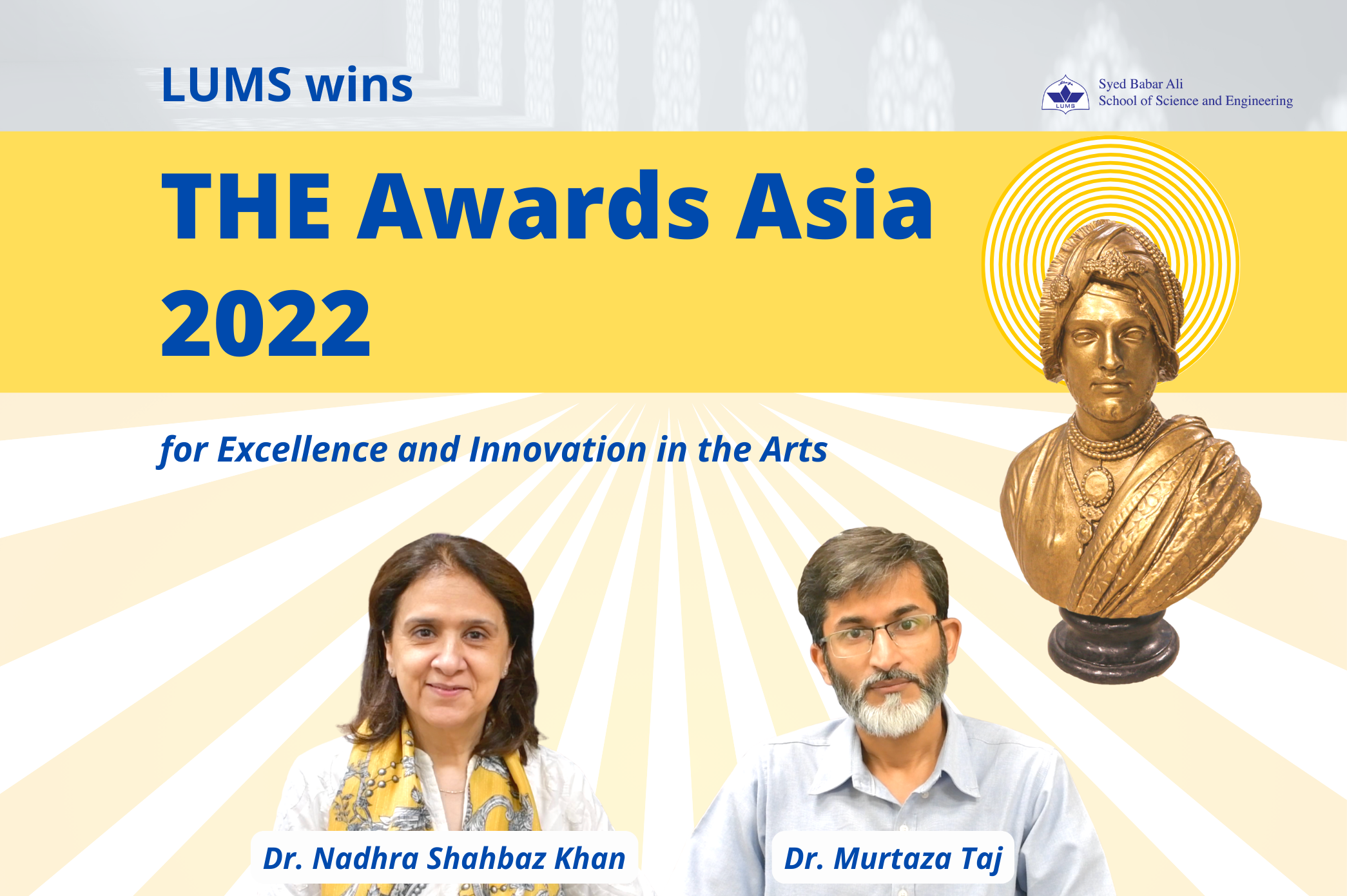 Breathing a New Future Into Our Past
Through the melding of history with technology, a team of scientists and researchers at LUMS is bringing to life our heritage through digitization. This unique combination of archaic knowledge and cutting-edge technology has produced a project that has won THE Awards Asia 2022 for Excellence and Innovation in the Arts. The Sikh Virsa website project is co-led by Dr. Murtaza Taj from the Department of Computer Science and Dr. Nadhra Shahbaz Khan, who is an Associate Professor of art history at the Mushtaq Ahmad Gurmani School of Humanities and Social Sciences, LUMS.
Dr. Taj's expertise brings in computer vision and Machine Learning to the challenge of recording fine details of artefacts from a bygone era, whereas Dr. Khan's grip on art history, particularly Sikh art and architecture helps narrow down the search for the most significant pieces of history and their value to contemporary culture. Together, they are helping bring to life artefacts from Pakistan's Sikh period, in the process creating new opportunities for collaboration beyond the university. The experts would also like to acknowledge the role of their research assistants Ayesha Ali and Amjad Mughal, who offered a complimenting set of technical skills as well as creative writing skills respectively, that fit very well with the kind of work needed to make the project move on smoothly.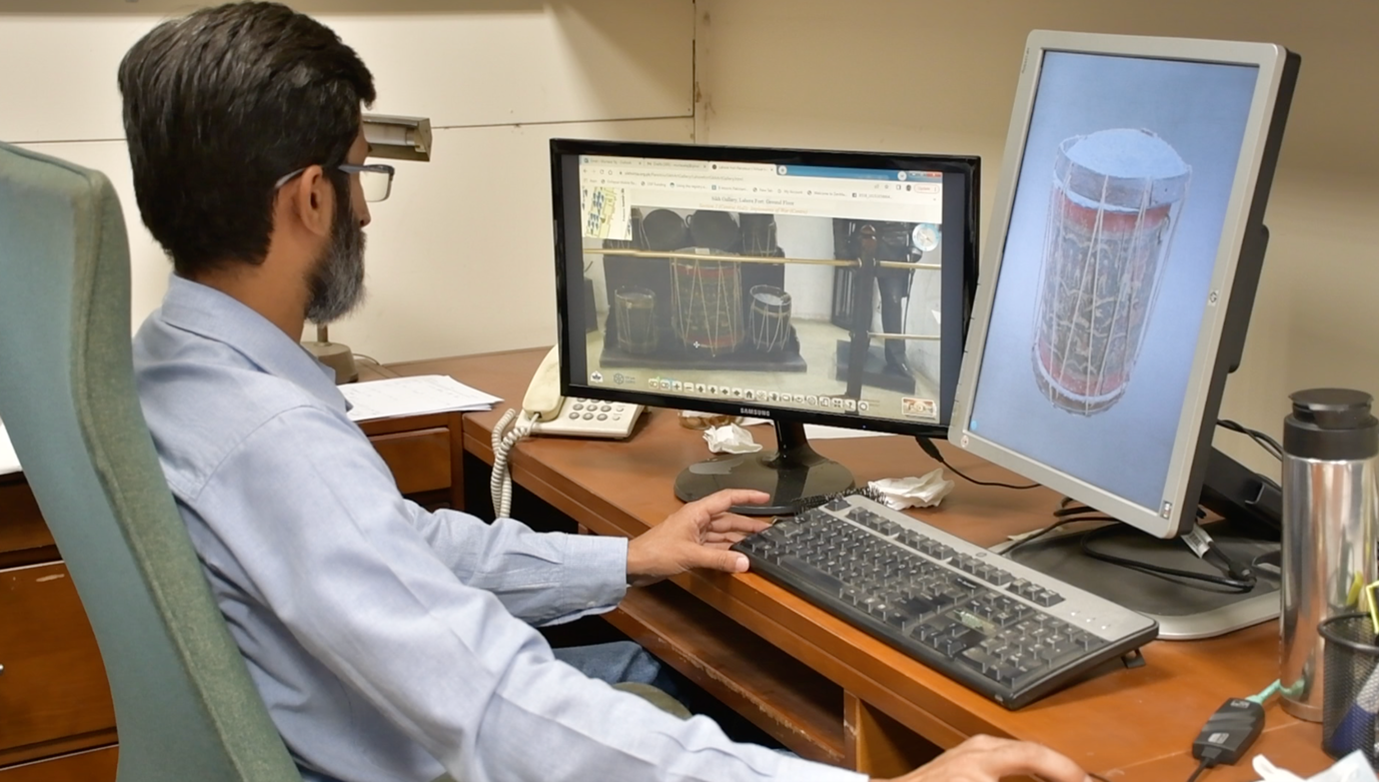 Out of the many challenges, working through the peak of the covid pandemic required great perseverance from the team. Recalling this challenge, Dr. Nadhra stated "It brought in a new sense of significance to the project, as we realized how restricted we were in our movements and how important it was to use a digital platform to reach out to people.". Dr. Taj while recalling the thoroughness of the digitizing exercise said, "We tried to measure every millimeter of the building through laser scanners, panoramic tours and extensive photography [of every single object that needed to be recorded], so that they could be presented in a virtual world.". He also acknowledged the cross-disciplinary manifestation of working at LUMS. "In this particular case, the coordination between faculty and administration between different schools was amazing!", he said.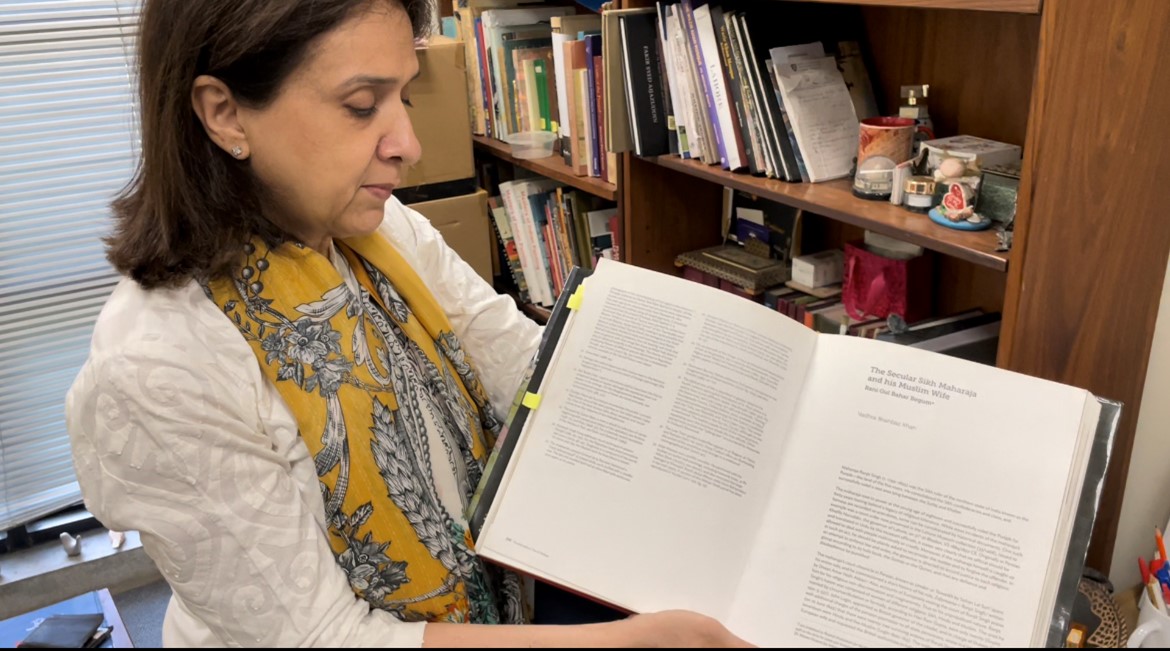 Materials from the iconic Lahore Fort's Sikh Gallery were given a visual online showcase in Sikh Virsa Pakistan, the first website of its kind in the region, which narrates a journey through Sikh culture and history. The project aims to make culture more accessible and relevant, bringing the arts to new audiences. The project has also led to the creation of a new undergraduate history course (HIST-2121: Digital Preservation and Historical Documentation) that has engaged students in the humanities, social sciences and pure sciences in learning to use computer software to complement traditional research and learning methods. It has also inspired other museums to develop similar projects.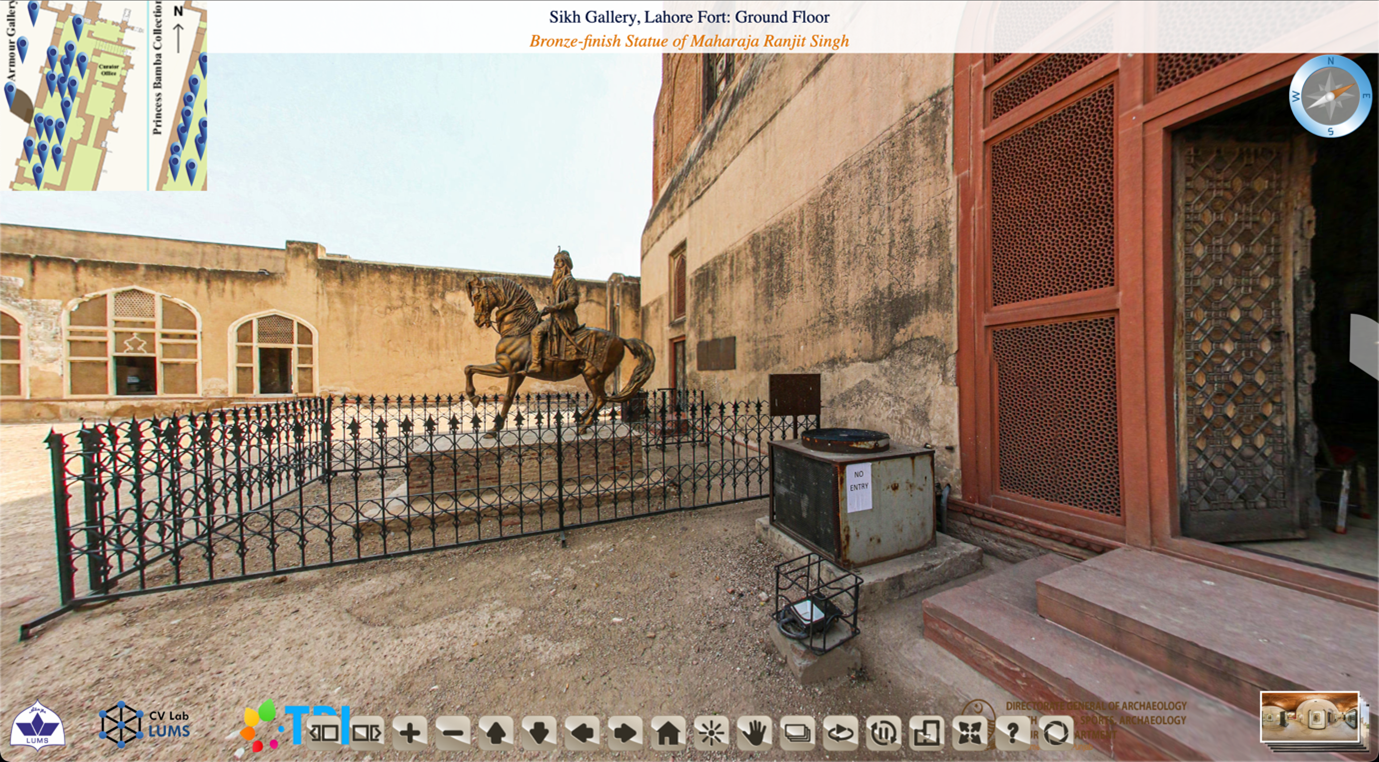 Dr. Murtaza has been collaborating with Dr. Nadhra since 2015 over various forms of the idea to preserve and digitize our heritage. The team would like to acknowledge the Department of Archeology with utmost gratitude and sincerity, for their cooperation and support throughout this exercise.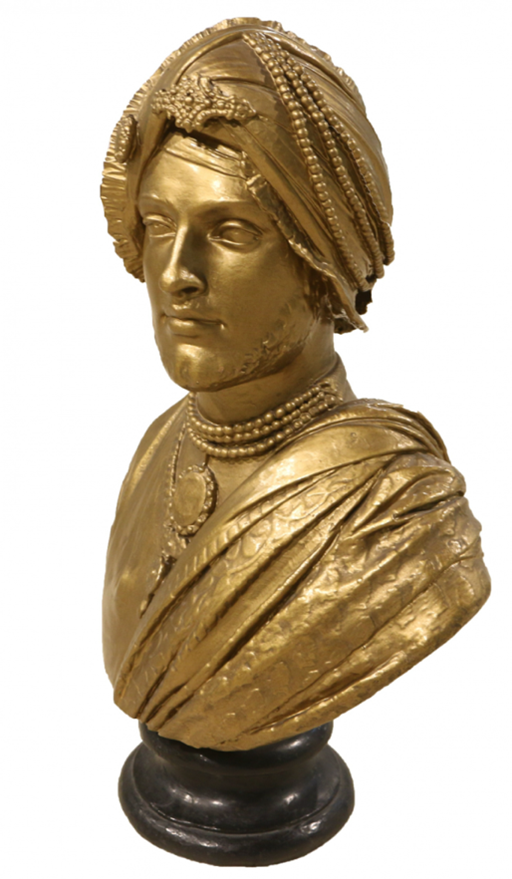 Another spin-off is in a collaboration where 150 LUMS students will spend a semester with as many students from the University of Baltistan in Pakistan's Himalayan north in July 2022. The intervention aims to preserve cultural artefacts that have been discovered from prior Greek, Buddhist, and Christian civilizations, exposing students to critical preservation skills needed in the country.
Describing the initiative as "impactful and collaborative", the judges said: "Through internal, multidisciplinary collaboration between the computer science and history departments, a new project has emerged – a new but not necessarily exclusive way of looking at and reading history." 
Nadhra Shahbaz Khan is Associate Professor of art history at the Lahore University of Management Sciences. A specialist in the history of art and architecture of the Punjab from the sixteenth to the early twentieth century, her research covers the visual and material culture of this region during the Mughal, Sikh, and colonial periods.
Murtaza Taj is an Assistant Professor at the Lahore University of Management Sciences. His research interest lies in the area of Computer Vision, Graphics and Image Processing. In particular, he is interested in detection and tracking of object in 2D and 3D scenes and in automatic generation of 3D models from raw point cloud data. At LUMS he is a director of Computer Vision and Graphics Lab and the director of Technology for People Initiative.
---
learn more details in a YouTube video here.
To see more heritage conservation projects by the team, visit this link.