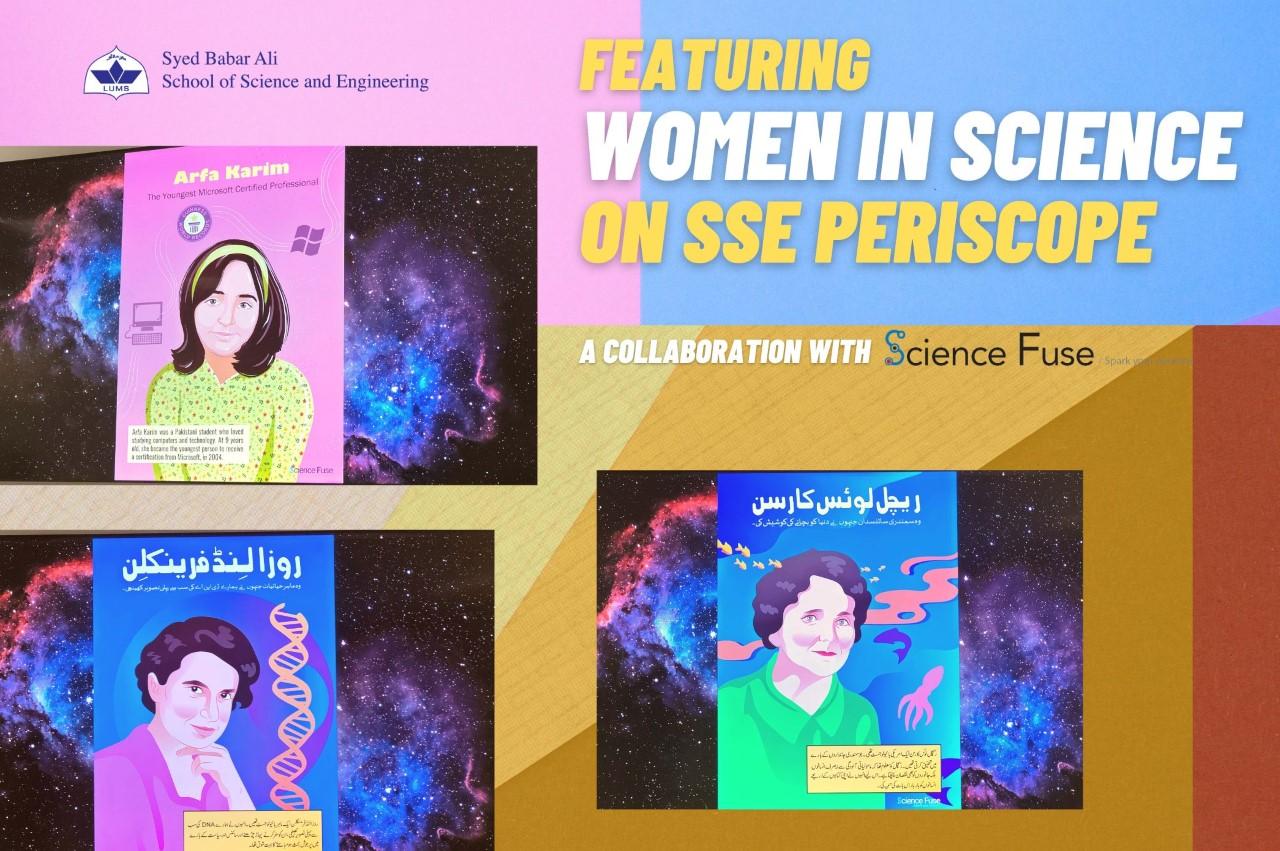 Remarkable Women in STEM Featured on SSE Periscope
When it comes to changing the world, having a positive role model can help spurn action, confidence, and imagination. This is why Science Fuse decided to curate a collection of posters & stories based on remarkable women in STEM. These posters have been designed for Science Fuse by three leading female artists of Pakistan, Sana Nasir, Maria Riaz Tauseef & Sana Kirmani.
"Our posters introduce children & young people to 20 brilliant female scientists. Our collection includes a poster of Pakistani-American astrophysicist, Dr. Nergis who is hunting gravity with lasers & the brilliant Pakistani aerospace engineer who's cleaning the skies with her airplanes. They will even take you back in time to meet Valentina Tereshkova - the 1st woman in space!", says the founder, Ms Lalah Rukh.
These are especially important for girls, because 'if they can see it, they can be it'. Women & girls are underrepresented in STEM education & careers all over the world, including in Pakistan. One of the reasons for this is the lack of visibility of female role models in STEM (Science, Technology, Engineering & Mathematics). We want young girls & boys in Pakistan to grow up admiring incredible female scientists who changed the world with their hard work, wisdom & grit.