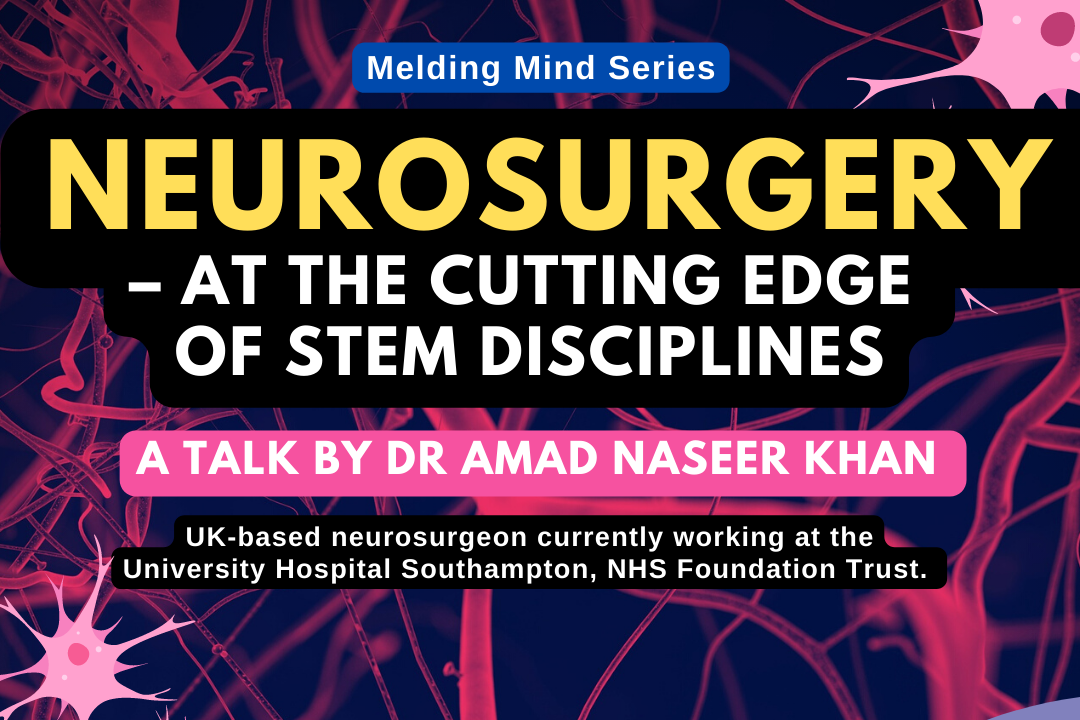 Neurosurgery – at the cutting edge of STEM
Speaker(s)
Dr Amad Naseer Khan. FRCS (Neurosurgery), FHEA, MSc (Distinction), DIC, M.A. Med Ed, MBBS (Hons)
Venue
CS Smart Lab - SSE Building
Abstract
Introduction: There have been many advances in neuro-technology lately and neurosurgery has always been at the vanguard of innovation.
Methods: This talk will showcase some of the author's personal work on deep brain stimulation for Parkinson's disease as well all the latest innovations in medicine related to neuroscience. This will include spinal cord stimulation, the latest neuro-regenerative research and future possibilities like brain-computer interfaces e.g. work being done by Neuralink.
Results: A balanced overview of all the relevant literature out there with multimedia to aid digestion; the talk is bound to generate interest and promote thought-provoking debate.
Conclusion: In a nutshell, the talk will showcase the future of neuroscience.
Dr Khan is a UK-based neurosurgeon currently working at the University Hospital Southampton, NHS Foundation Trust. He has a subspecialty interest in functional neurosurgery – specifically deep brain and spinal cord stimulation. He has authored numerous research publications, in addition to leading a randomised controlled trial on a novel form of deep brain stimulation for Parkinson's disease. He is passionate about translational research and how to use science and technology to improve surgical techniques and patient outcomes.