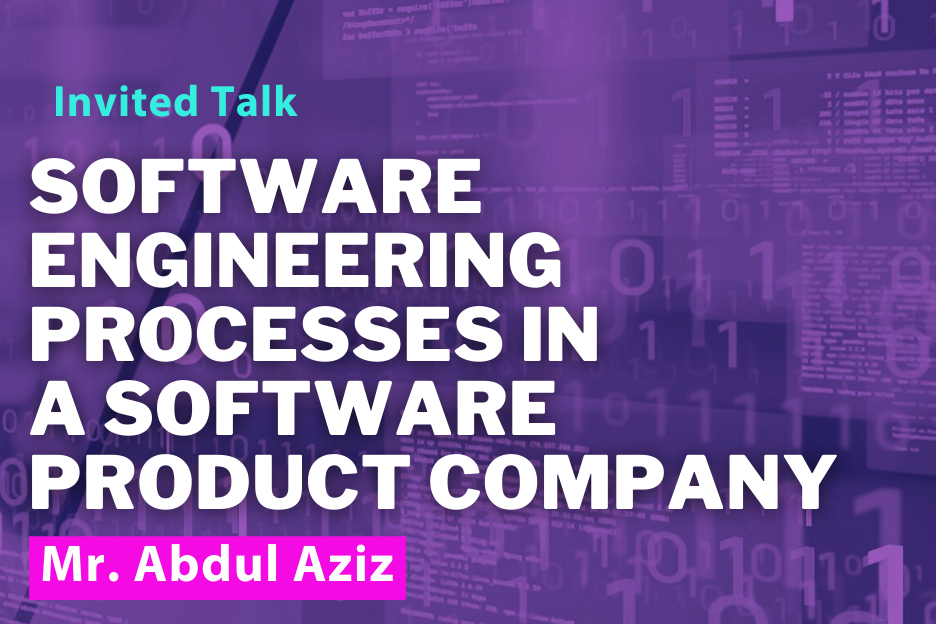 Software Engineering Processes in a Software Product Company
Speaker(s)
Mr. Abdul Aziz, CEO LumenSoft Technologies Pvt
Venue
A-7, Academic Block
Abstract
LumenSoft Technologies is an Information Technology consulting company, founded in 2000. It caters to the retail industry by offering trusted POS solutions to thousands of single and multi-store chains. LumenSoft also provides retail consultancy regarding industry best practices which maximizes value for investment made by the customers.

LumenSoft offers a complete package to give retailers the resources they need to succeed in the market, including financial management, stock management, price management, customer loyalty club, customer order maintenance, analysis and reporting of data, SMS services in both English and Urdu, and physical audit. The flagship product of LumenSoft is Candela. It is a complete retail solution that's being used by diverse retail segments including apparel, footwear, fabrics, cosmetics, pharmacies, grocery, bakeries, restaurants, electrical appliances, and gift items. This includes single-location stores and multi-location chain stores.

Over the years LumenSoft has grown and now has footprints in 96 cities of Pakistan and 12 countries worldwide. The core philosophy that determines the direction of our business is: "Make Retail Simple". It's a customer-centric philosophy that aims to build retail solutions that are easy to use, and efficient enough to give their customers a competitive edge, and help them achieve rapid business growth.
The speaker Mr. Abdul Aziz, is CEO of LumenSoft Technologies Pvt. Ltd. LumenSoft is a product company provided Point-of-Sale products in the retail industry in the national as well as in the international markets. Mr. Aziz has more than 20 years of work experience in different management roles. He has abachelor's in electrical engineering (Communications), Masters in Business Administration (Marketing), and MS degree in Computer Science. He will be presenting the software development processes his product company is utilising to develop a quality product for the national as well as international retail market.