Resident Scientists at SBASSE
Dr. Shahid Khan - Professor in Residence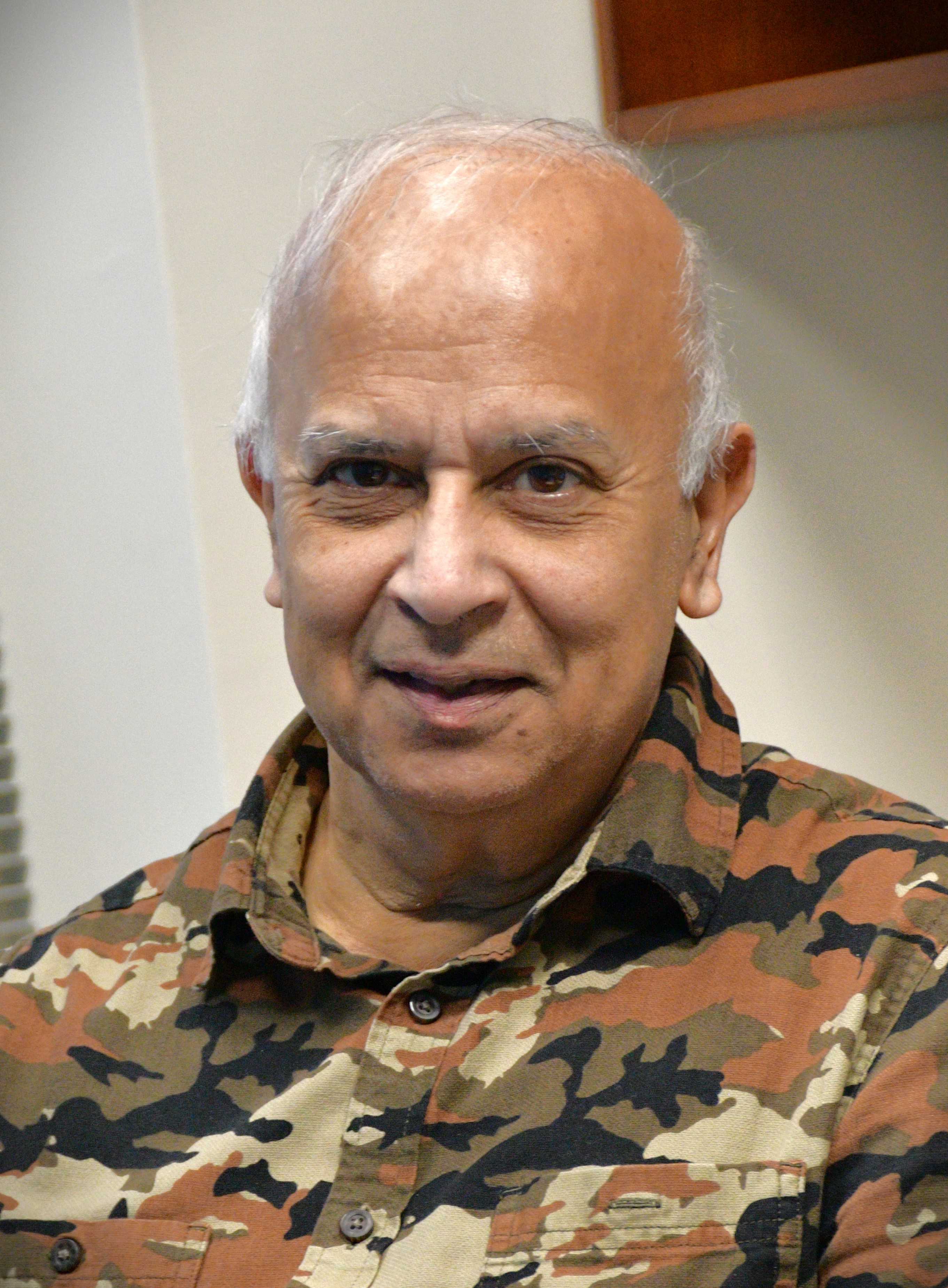 Name: Dr. Shahid Masihuddin Khan     
Title: Professor in Residence, SBASSE
Other Positions:      
President. Pakistan Bioscientists Association     
Senior Scientist. M.B.C @Lawrence Berkeley National Laboratory (LBNL)
Mission: Dr. Khan fosters interdisciplinary teaching and research collaborations in Biophysics and Bioengineering within and outside LUMS, with SBASSE as the operational base. His mission has a three-pronged approach – Teaching, Research and Outreach
Contribution
Teaching: 
Interdisciplinary Electives    
2022 - to date: Computational Neuroscience (Dr. Farzada Farkhooi - Course Leader)    
 
Student Co-Supervision (2022 - to date)    
PhD: Maham Hamid (Biology). Sana Rahim (Physics)    
BS (Senior Thesis): Hassaan Ahmad (Chemistry)
Research:
Development of high-throughput Mass Spectroscopy allied with Molecular Dynamics simulations for the elucidation of protein-water networks that encode target selection in signal proteins (Collaborators. Dr. Safee Ullah Choudhary (Biology), Dr. Ishrat Jabeen (NUST), Dr. Corie Ralston (LBNL))    
 
Computational models of polymorphism and local defects in self-assembled and engineered filamentous polymers guided by Langevin dynamics, Evolution and Machine Learning (Collaborators. Dr. Ammar Ahmad Khan (Physics), Dr. Stephen Whitelam (LBNL))    
Grant: DOE Molecular Foundry MF7586 "Actomyosin gel self-assembly analyzed with neuroevolutionary learning"
Publications (LUMS):
Khan, S. 2022. Conformational spread drives the evolution of the calcium-calmodulin protein kinase II. Sci Rep 12(1):8499.  
Hamid, M., M. F. Khalid, S. U. Chaudhary, and S. Khan. 2022. The Solvation of the E. coli CheY Phosphorylation Site Mapped by XFMS. Int J Mol Sci 23(21).
Outreach:
Annual workshops (2018 - ). These 2-day workshops in areas of Biophysics, Bioengineering and Biomaterial feature national and international speakers: In-person and virtual registration. National and regional representation is reflected by past attendees. Accredited by the Biophysical Society.    
2022 (https://sbasse.lums.edu.pk/sbasse-international-biophysics-workshop)    
 
Industry – Medical Liaisons. Annual consultations with Shalimar Hospital and Ferozsons executives for developing long-term, sustainable partnerships between SBASSE and health-care infrastructure in the Lahore area.
Links:    
ORCID (https://orcid.org/my-orcid?orcid=0000-0002-0361-6068)    
LBNL (https://www.lbl.gov/)    
Pakistan Bioscientists Association (https://pakbioscience-mbc.org/)
---