Resident Scientists at SBASSE
Dr. Abbis Jaffary - Resident Scientist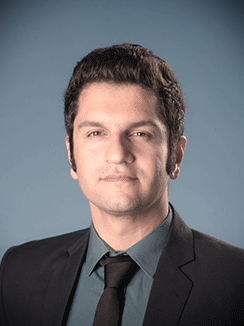 Name: Dr. Abbis Jaffary 
Title: Resident Scientist, SBASSE, LUMS
Other Positions:           
Assistant Professor, Creighton University, USA
Biography:    
Dr. Jaffary is a clinical scientist who focuses on designing and investigating novel diagnostic tools and treatment protocols to optimize patient care and improve health-related quality of life post-injury. He has extensively published his work in peer-reviewed, high-impact journals in clinical sciences. Additionally, he has presented his research at international conferences around the world.
Dr. Jaffary holds a primary appointment as a faculty member at Creighton University in the United States, where he is actively expanding his research endeavors. He is currently conducting critical funded studies, including randomized control trials, to investigate the efficacy of innovative and holistic treatment protocols in musculoskeletal health.  
In terms of his education, Dr. Jaffary graduated from King Edward Medical University in Pakistan. He then pursued his master's at Pennsylvania State University and completed his PhD at the University of Virginia. He has received multiple internationally recognized awards during his academic career.  
Currently, at LUMS, he is leveraging artificial intelligence and machine learning methods to optimize decision-making in musculoskeletal diagnosis. Moreover, he is integrating unique biofeedback techniques utilizing AI-derived platforms to enhance treatment outcomes. He is interested in utilizing technology to optimize health solutions and integrating science to improve patient outcomes. These steps represent important advancements in bridging engineering paradigms with clinical science, addressing critical healthcare needs in today's world. He has successfully fostered collaborations with faculty members from various disciplines in the School of Sciences and Engineering at LUMS, including computer science, physics, and biology.  
Dr. Syed Faisal Ur Rahman - Resident Scientist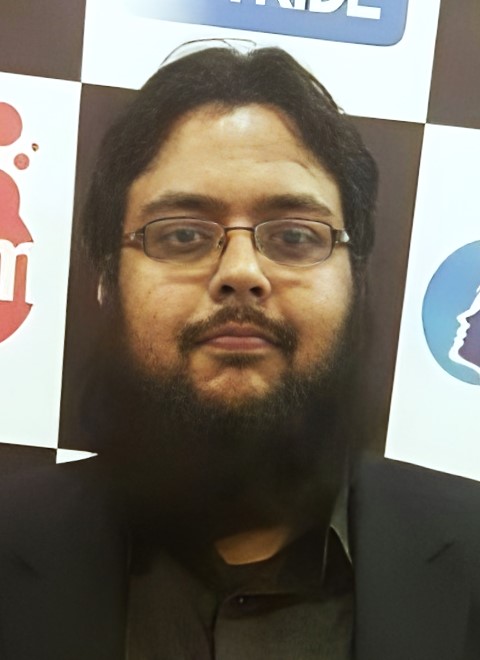 Name: Dr. Syed Faisal Ur Rahman 
Title: Resident Scientist, SBASSE, LUMS
Other Positions:         
Founder and CTO, Prime Business and Engineering Solutions
Member Advisory Board, NCBC, NED-UET
Biography:  
Syed Faisal Ur Rahman, a Resident Scientist (equivalent to an Associate Professor of Practice) at LUMS, brings a diversified skill set encompassing astrophysics, data science, and software engineering, accumulated over 15 years in the field. With a PhD in space sciences and an engineering background, Faisal is interested in taking on complex challenges in both industry and academia.
Faisal is actively involved in two major radio astronomy collaborations, namely EMU ASKAP and WALLABY ASKAP. These collaborations allow him to leverage his expertise and contribute to research in the field of astrophysics cosmology.
Beyond his scientific pursuits, Faisal has also taken on the role of a mentor, providing guidance and support to startups as part of Newchip Accelerator. His mentorship has extended to entrepreneurs from the USA, Italy, and Thailand, demonstrating his international reach and commitment to fostering innovation worldwide.
Faisal is also a member of the advisory boards of the National Center in Big Data and Cloud Computing at NED University Karachi and Scientia Magazine.
As a Resident Scientist, Faisal is particularly passionate about contributing to the development of astronomy labs and offering advice to undergraduate and graduate students engaged in cosmology and astrophysics research. He also seeks to foster international collaborations, leveraging machine learning and data science techniques for advancements in physics and astronomy. Furthermore, Faisal is driven to develop software and products that tackle real-world problems, utilizing his expertise in areas such as astrophysics, scientific computing, data science, financial software, ERP, CRM, e-commerce, social networking, fintech, edtech, charity tech, and more.
In his role as the Founder and CTO of Prime Business and Engineering Solutions, Faisal continues to apply his vast experience and expertise to drive innovation. He has successfully taken multiple products from concept to implementation, and his proficiency in design thinking, lean startup methodologies, and agile practices further strengthens his ability to address real-world challenges. Faisal has served as the CTO of My Impact Meter, a social impact creation platform with features such as a marketplace, social networking, fintech, impact gamification, edtech, and more. His leadership and technical expertise have played an important role in taking this platform from concept to successful implementation.
Faisal's portfolio includes collaborations with Fortune 500 clients, leading academic institutions, SMEs, large banks, and government organizations. This diverse range of projects highlights his versatility and his ability to deliver impactful solutions tailored to the specific needs of each client.
Faisal is mainly interested in leveraging technology for social impact and solving complex problems across various domains, especially in astrophysics and cosmology. 
 
Dr. Muhammad Awais - Professor-in-Residence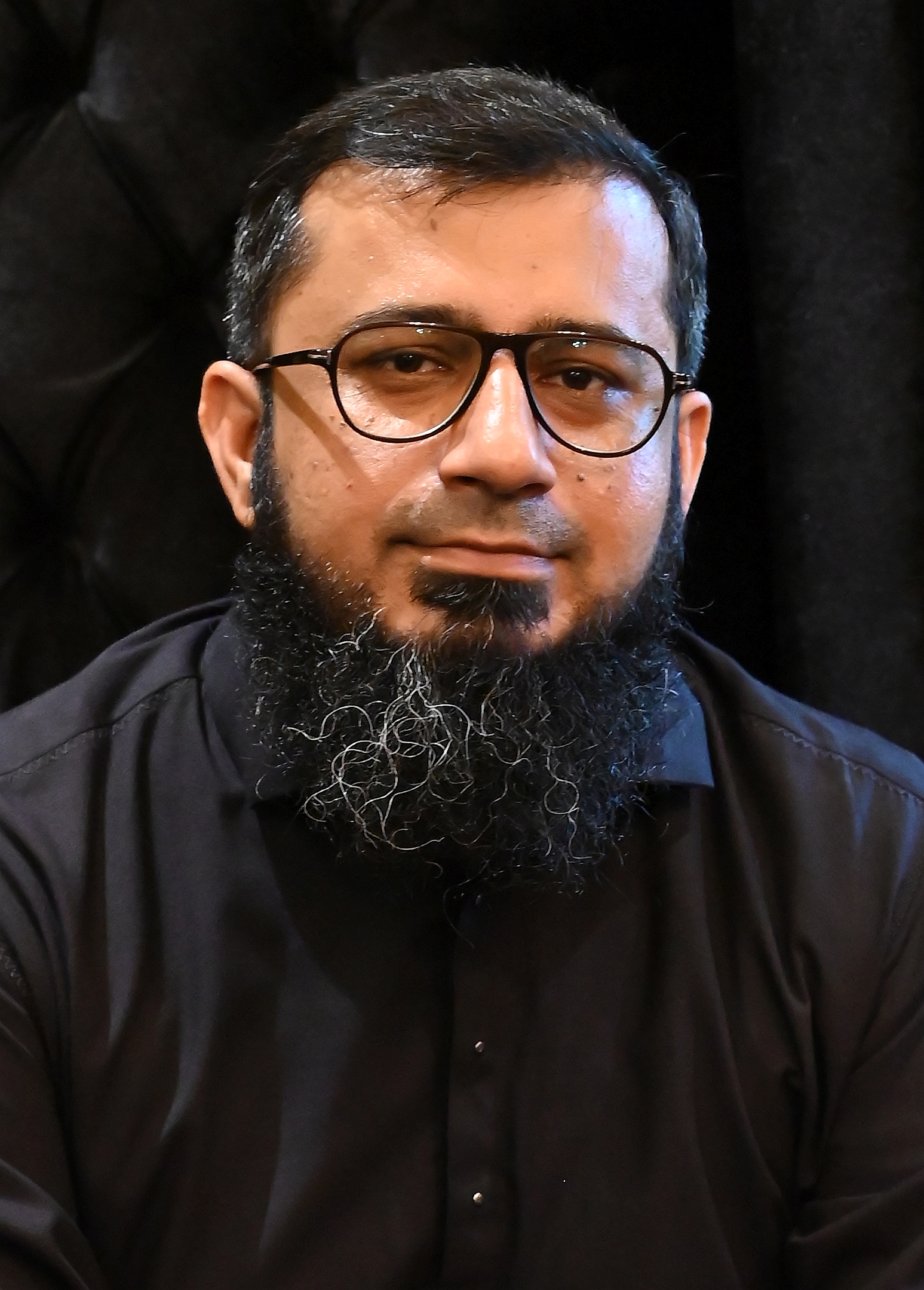 Name: Dr. Muhammad Awais Yunus
Title: Professor-in-Residence, SBASSE, LUMS
Other Positions:        
Associate Professor, Department of Taibah University (TU), KSA
Project includes: Synthesis and characterization of coating for applications in biomedical implants and miniaturization of continuous glucose monitor (CGM).

Biography: Dr. Muhammad Awais was awarded BSc in Industrial and Manufacturing Engineering from University of Engineering and Technology (UET), Lahore, Pakistan in 2003. He obtained his MS degree in Mechanical Engineering from Korea Advanced Institute of Science and Technology (KAIST), Daejeon, South Korea (2006) and completed PhD in 2011 while working in Surface Engineering group at University College Dublin (UCD), Ireland. He has been the recipient of KRF and SFI scholarships for his MS and PhD studies, respectively. His PhD work resulted with two patents and was awarded "as the most potential for commercial success" in all University competition.
He has extensive hands-on experience of several deposition and characterization techniques to prepare functional nano-coatings for various applications. In addition, Dr. Awais has extensive teaching experience of national and international Universities and Institutes. He is currently working at the Industrial Engineering Department of Taibah University (TU), KSA as an Associate Professor. He supervises CAD/CAM lab and takes care of quality, accreditation and curriculum development. He has published several research articles in peer reviewed journals and presented in many international conferences and symposiums. His main research interests are especially related to metal oxide nano-coatings, dye-sensitized solar cells, and biomedical applications.
Dr. Basmaa Ali - Resident Scientist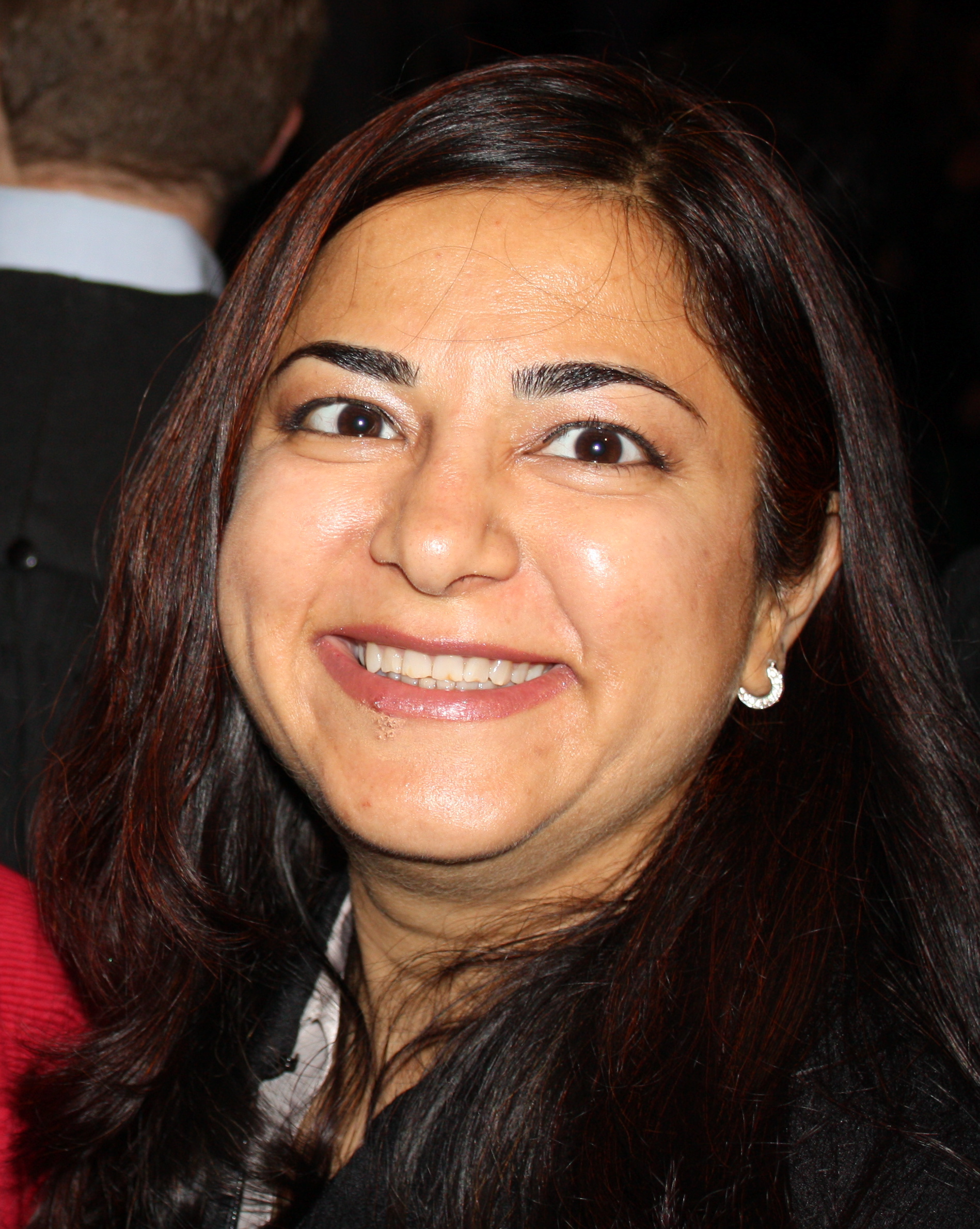 Name: Dr. Basmaa Ali  
Title: Resident Scientist, SBASSE, LUMS
Other Positions:       
Founder, Zanjabee
Clinical Instructor in Internal Medicine, Harvard Medical School

Biography: Dr. Ali is a board-certified internal medicine physician who focuses on big data and AI in medicine. She is the founder of Zanjabee Integrative medicine in Boston, a medical practice that used lifestyle as a therapeutic tool and melded principles of ayurveda with those of western medicine for holistic treatment of its patients. Dr. Ali is an instructor at Harvard Medical school where she worked on culturally congruent care and food as medicine. Since 2015, she has worked with Professor Thomas Heldt at MIT on building a migraine data-library to predict migraine episodes before they happen. She is a graduate of King Edward Medical College and has an MBA from MIT Sloan School of Management. Her current work at LUMS focuses on building a data-platform for chronic diseases with episodic exacerbations as well as an AI-enabled physician's assistant.
Dr. Ali can be reached by email (basmaa.ali@lums.edu.pk).
Dr. Shahid Khan - Professor-in-Residence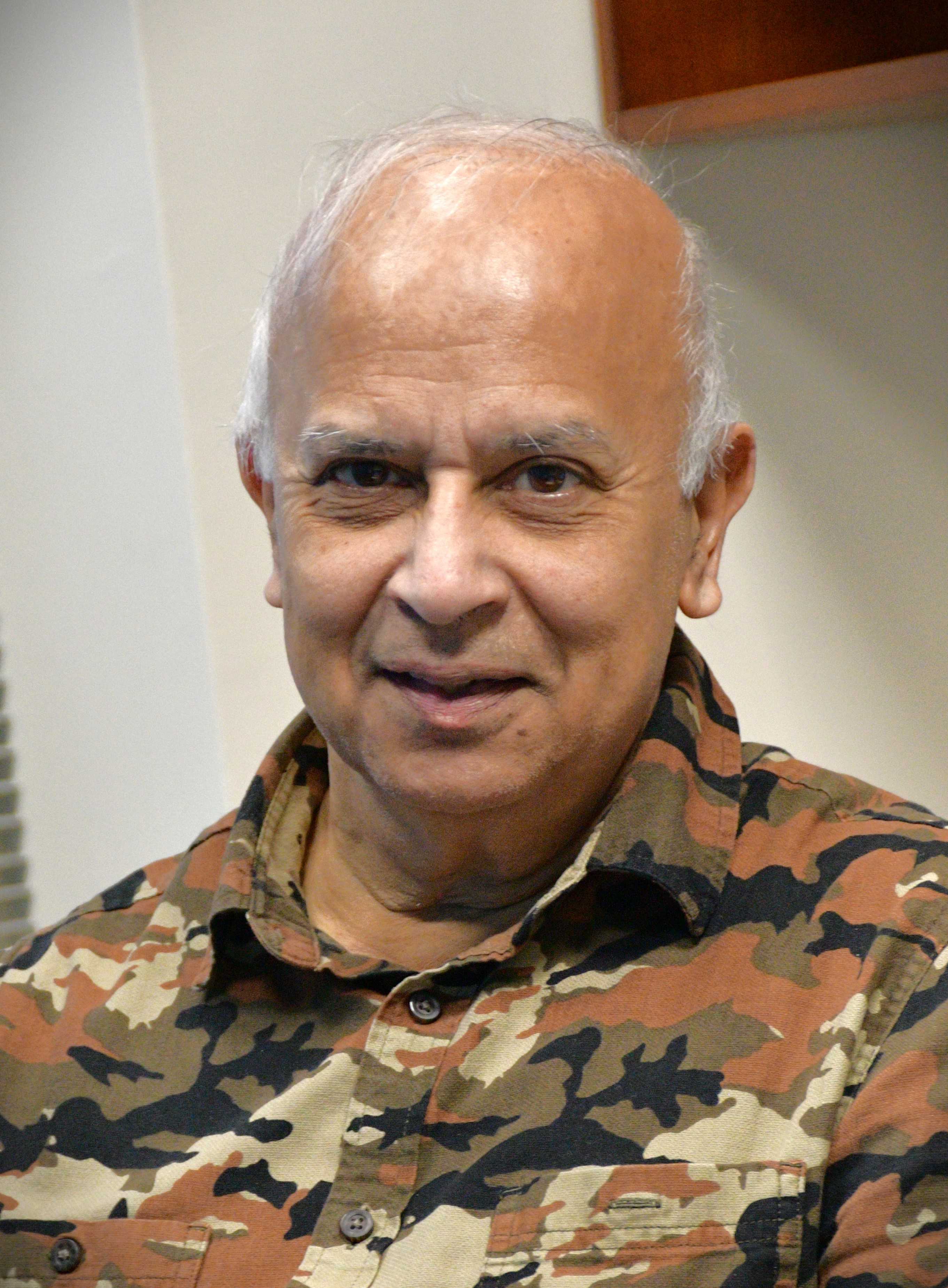 Name: Dr. Shahid Masihuddin Khan     
Title: Professor-in-Residence, SBASSE, LUMS
Other Positions:      
President. Pakistan Bioscientists Association     
Senior Scientist. M.B.C @Lawrence Berkeley National Laboratory (LBNL)
Mission: Dr. Khan fosters interdisciplinary teaching and research collaborations in Biophysics and Bioengineering within and outside LUMS, with SBASSE as the operational base. His mission has a three-pronged approach – Teaching, Research and Outreach
Contribution
Teaching: 
Interdisciplinary Electives    
2022 - to date: Computational Neuroscience (Dr. Farzada Farkhooi - Course Leader)    
 
Student Co-Supervision (2022 - to date)    
PhD: Maham Hamid (Biology). Sana Rahim (Physics)    
BS (Senior Thesis): Hassaan Ahmad (Chemistry)
Research:
Development of high-throughput Mass Spectroscopy allied with Molecular Dynamics simulations for the elucidation of protein-water networks that encode target selection in signal proteins (Collaborators. Dr. Safee Ullah Choudhary (Biology), Dr. Ishrat Jabeen (NUST), Dr. Corie Ralston (LBNL))    
 
Computational models of polymorphism and local defects in self-assembled and engineered filamentous polymers guided by Langevin dynamics, Evolution and Machine Learning (Collaborators. Dr. Ammar Ahmad Khan (Physics), Dr. Stephen Whitelam (LBNL))    
Grant: DOE Molecular Foundry MF7586 "Actomyosin gel self-assembly analyzed with neuroevolutionary learning"
Publications (LUMS):
Khan, S. 2022. Conformational spread drives the evolution of the calcium-calmodulin protein kinase II. Sci Rep 12(1):8499.  
Hamid, M., M. F. Khalid, S. U. Chaudhary, and S. Khan. 2022. The Solvation of the E. coli CheY Phosphorylation Site Mapped by XFMS. Int J Mol Sci 23(21).
Outreach:
Annual workshops (2018 - ). These 2-day workshops in areas of Biophysics, Bioengineering and Biomaterial feature national and international speakers: In-person and virtual registration. National and regional representation is reflected by past attendees. Accredited by the Biophysical Society.    
2022 (https://sbasse.lums.edu.pk/sbasse-international-biophysics-workshop)    
 
Industry – Medical Liaisons. Annual consultations with Shalimar Hospital and Ferozsons executives for developing long-term, sustainable partnerships between SBASSE and health-care infrastructure in the Lahore area.
Links:    
ORCID (https://orcid.org/my-orcid?orcid=0000-0002-0361-6068)    
LBNL (https://www.lbl.gov/)    
Pakistan Bioscientists Association (https://pakbioscience-mbc.org/)
---