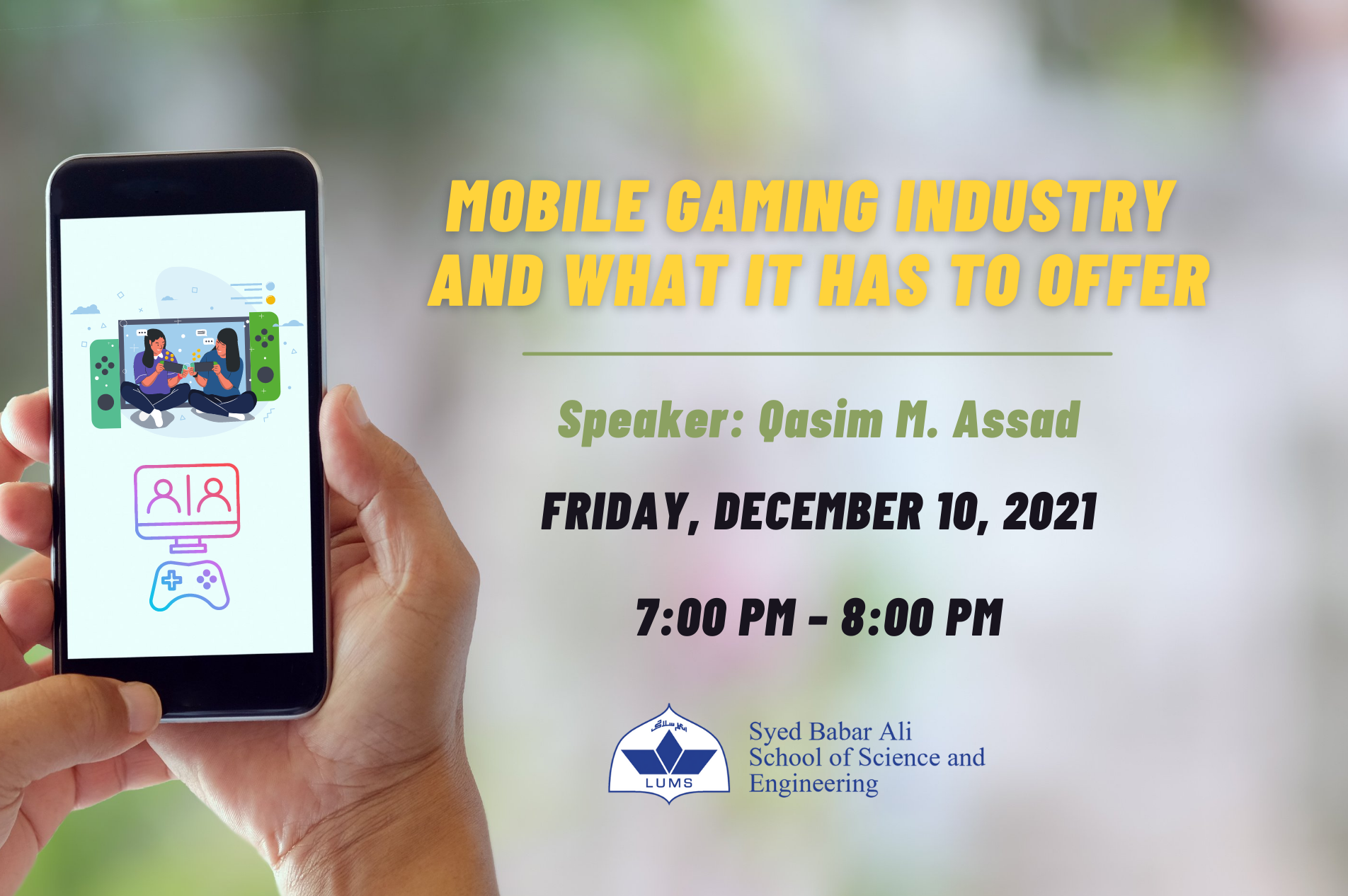 Mobile Gaming Industry and What It Has to Offer
Abstract
Over the years mobile gaming industry has grown to USD150 Billion. It is bigger than movies and music industries combined and one of the few industries that saw significant growth even during the recent economic downturn during the pandemic. The industry offers a lucrative opportunity for those who want to follow their passion and make it a career. The talk explores the global market, the local ecosystem and how one can prepare to be a best fit for it.
Mr. Qasim M. Assad will be talking about "Mobile Gaming Industry and What It Has to Offer" on Friday, December 10, 2021, at 7:00pm PKST via Zoom. This seminar is organized by the Department of Computer Science at SBASSE, LUMS.
About the speaker:
Mr. Qasim graduated from FAST with bachelors in telecom engineering. He started his career as a game developer and worked in top studios in the country. Currently he is heading Mindstorm Studios Pakistan office as Studio Director. While leading the teams at studio his responsibility is to ensure speedy ideation, high quality of games and keeping the studio up to date with global trends.