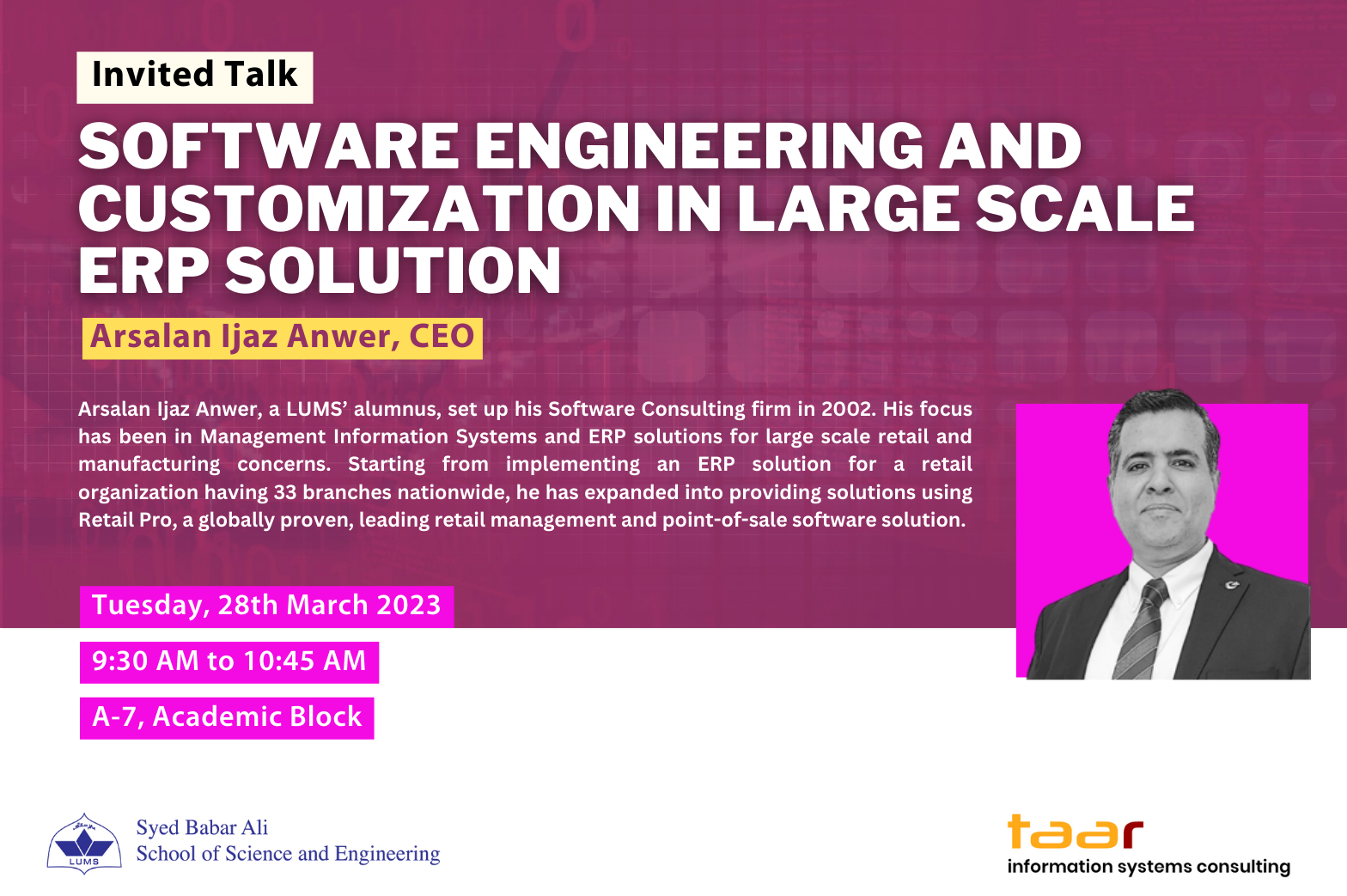 Software Engineering and Customization in Large Scale ERP Solutions
Venue
A-7, Academic Block
Abstract
Arsalan Ijaz Anwer, a LUMS' alumnus, set up his Software Consulting firm in 2002. His focus has been in Management Information Systems and ERP solutions for large scale retail and manufacturing concerns. Starting from implementing an ERP solution for a retail organization having 33 branches nationwide, he has expanded into providing solutions using Retail Pro, a globally proven, leading retail management and point-of-sale software solution.
Arsalan has demonstrated a high degree of achievement in automating the retail industry in Pakistan and has won national as well as international awards, including the "2023 CxO Thought Leaders Excellence Award" conferred by the President of Pakistan Dr. Arif Alvi, and the prestigious Retail Pro International "Jonathan Scutt Technical Excellence Award 2020". He has been part of several national and international projects and is as such contributing to the development and progress of Pakistan.

Taar Group consists of multiple companies across Lahore, Karachi and London specializing in areas of IT Strategy, Retail Systems and Textile Manufacturing Systems. As authorized business partners of Retail Pro International, USA and Industrial Automation Software, GmBH, Taar provides globally recognized industry specific software solutions to its customers worldwide.