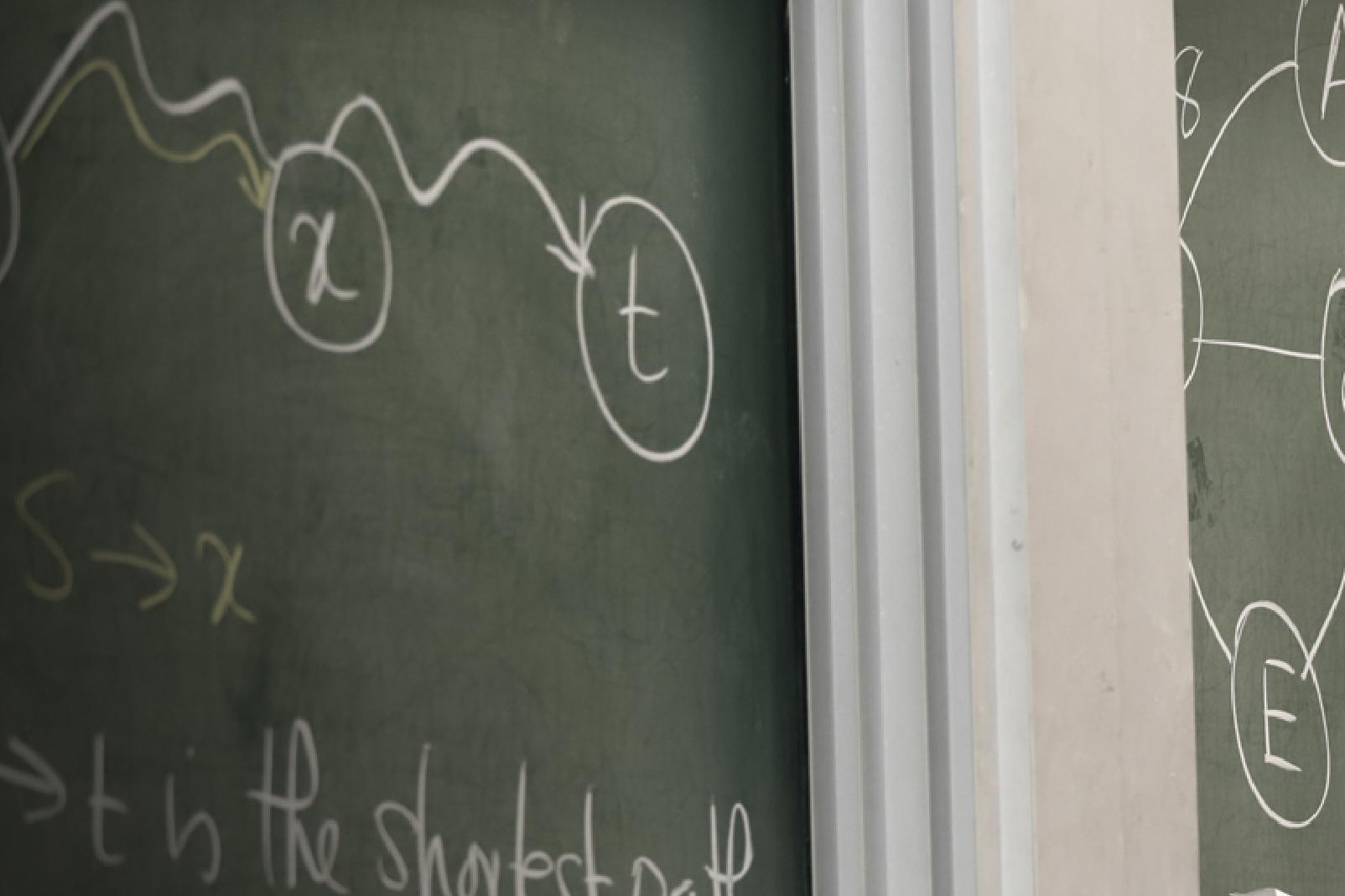 The Future of Applied Mathematics in Pakistan
Although the country has successfully developed a large pool of scientists and applied mathematicians, they have been unable to contribute effectively to a knowledge-based economy. Various academics and thinkers have frequently identified the problems keeping us from achieving this goal but solutions have been rare. With a few concrete steps, which would not cost the national exchequer any hefty amount, a purposeful direction can be attained.
A major hurdle in creating a knowledge-based economy is the lack of academia-industry collaboration. Mathematicians and industry representatives hardly talk to each other and do not recognise each other's importance in this mutually beneficial relationship. To overcome this, we could do what the world has already done, i.e., to start Math-in-industry study groups (MISGs) in Pakistan. These study groups first originated in the UK in 1968 at Oxford University and have now spread to almost all countries of Europe, Asia Pacific and America. These groups have been instrumental in tackling technical problems of industries.  The idea is to organise a four to five days MISG where applied mathematicians, statisticians, physical scientists and engineers from universities and research centres gather and solve problems brought by the industries.

The MISG workshop aims to provide practical, working solutions to real-life problems using methods from the mathematical sciences. This could be seen as a way forward for applied and industrial mathematics in Pakistan. The local industry would also tremendously benefit from this exercise. This would not only help us in establishing industry-academia links, but it would also create job opportunities for maths graduates. There will be saturation in academic jobs in Pakistan in future and a major chunk of our math graduates would have to go and work in industries. MISGs would enable us to go in that direction and could prove to be vital for mathematics led to economic growth. 
Once the industry realises the benefits of collaborating with academia through MISGs, they could be convinced to provide graduate scholarships to students who would work on industry-related problems in their research projects. At the moment, most of the research carried out by graduate students is based on theoretical science which has no direct relevance to the issues and problems faced by the industry. The graduate studentships sponsored by the industry will not only lessen the financial burden on students or national exchequer, but it will also create a skilled workforce that would be ready for industry-based jobs once they graduate. This will also ensure a focus on specific areas of Pakistan's economy since if more money is invested in the form of studentships in e.g., agriculture-related projects, it would enable a greater number of scientists and mathematicians working in that sector. Agriculture and livestock certainly are important sectors of Pakistan's economy and more mathematics should be used to address local problems of these sectors. Mathematics can help produce better yields, ensure healthy livestock and forests and reduce water pollution.
The main challenge, however, is to initiate the whole process. All over the world, such initiatives come from national mathematical associations and societies. Unfortunately, there is no truly "national" mathematical society in Pakistan.  A national mathematical society would be a true representative of Pakistani mathematicians, one with members from all over Pakistan and democratically elected office-bearers. 
The decisions of such a mathematical society need to be taken democratically. The Higher Education Commission (HEC) being the apex body responsible for steering higher education and research in Pakistan could provide a platform and make a national level society of mathematics and facilitate mathematicians to take the lead role in determining the future direction of mathematics in Pakistan.
Dr. Ali Ashher Zaidi is an Assistant Professor in the Department of Mathematics, Syed Babar Ali School of Science and Engineering, LUMS.