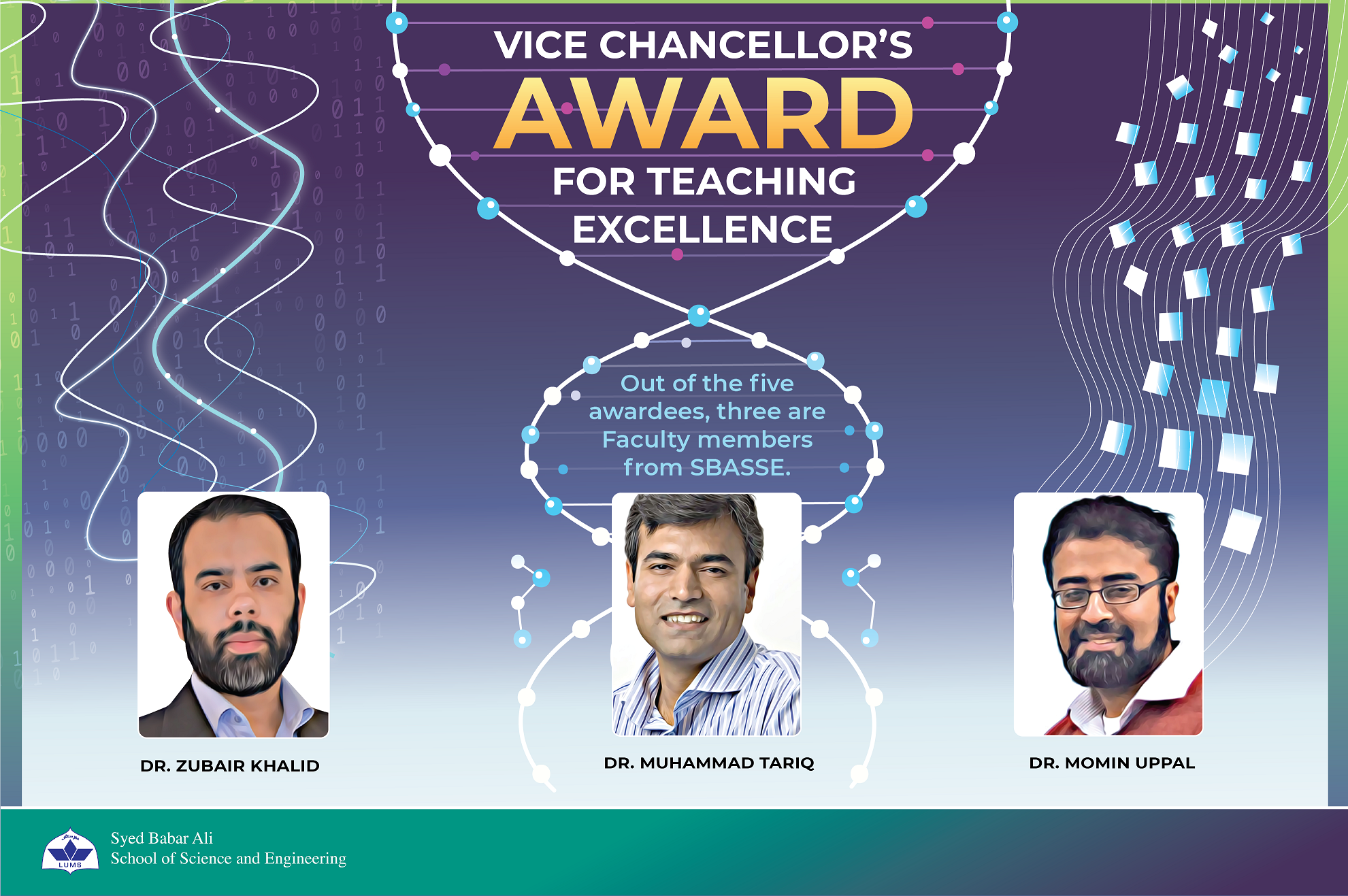 SBASSE faculty earn the Vice Chancellor's Award for Teaching Excellence!
Three members of the SBASSE faculty have been awarded the inaugural Vice Chancellor's Award for Teaching Excellence! These awards mark a new beginning in our institutional culture.
Dr. Tariq's inspirational teaching in the lab and classroom, his courses on developmental biology and genetics are the perfect mix of insight, crystal clarity and futurism. For example, see this video in which he describes the marvelous richness of the fruitfly's eye.
Dr. Zubair's immaculate presentations on signal processing are evidenced by the teaching material he has made public for everyone's consumption. One example is his Machine Learning course. For example, see the candeur with which he describes the mathematically complex problem of duality, delving into its geometrical interpretation. 
Finally, Dr. Momin has broken new grounds in defining the EE100 milieu, a course that brings research problems in engineering right to the doorsteps of our freshmen, truly breaking temporal boundaries. His teaching of Signals and Systems bespeaks a solid grip of the student and pedagogical clarity.
On behalf of all students and Faculty, we'd like to extend congratulations to Drs. Muhammad Tariq, Momin Uppal and Zubair Khalid for their well-deserved recognition.