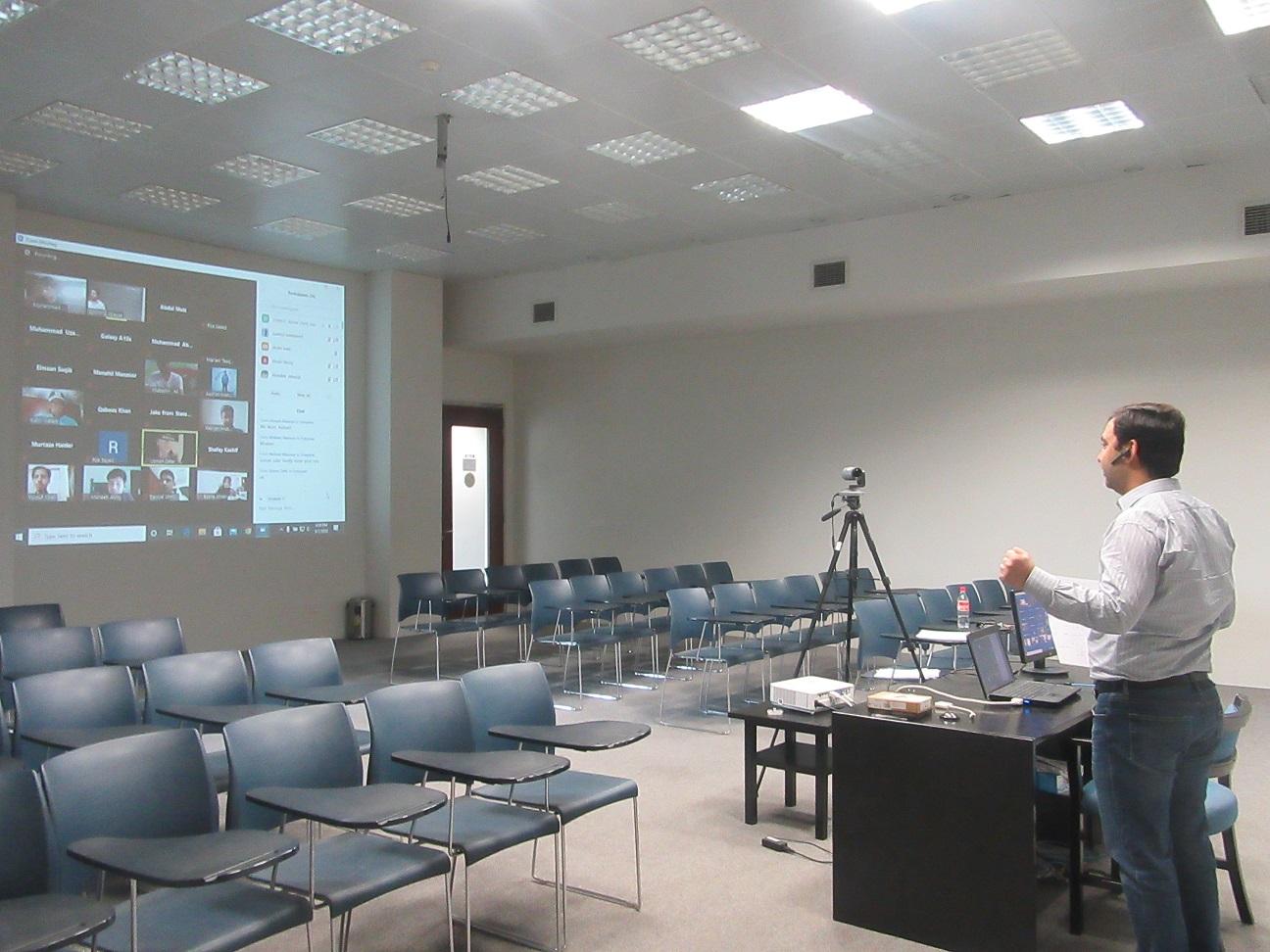 SBASSE's Cloud Classrooms
We believe that difficult times always bring with them an opportunity to learn, adapt and evolve. Tapping into this opportunity, SBASSE is combining virtual classrooms with real learning by introducing a blended learning solution that will enable learning from the comfort of your home!
Riding the coattails of technology, education has never been more accessible. Using an internet connection and a computer (or even your smartphone), you can access the familiar classroom environment with the best view in the house! Coupled with lectures given by our world-class faculty, we truly believe this will provide our students with the best way possible to utilise resources at home for keeping up with their education needs.
Four classrooms in SSE have been dedicated to deploy this low-cost, high impact solution to distant learning. Roving cameras, instructor-controlled zoom, full wall projection of participants for maximum immersiveness, the ability to record and display multiple views—these are some of the technical capabilities of our cloud classrooms. We welcome other educational institutes to replicate this setup for their students and will be happy to share relevant details.
Our faculty and administrative teams are excited and looking forward to seeing how this project will help our students make the best of their time away from the classroom. For more information and an inventory of these cloud classrooms, do contact Dr. Muhammad Faryad (Muhammad.faryad@lums.edu.pk), Chair of the Physics Department.