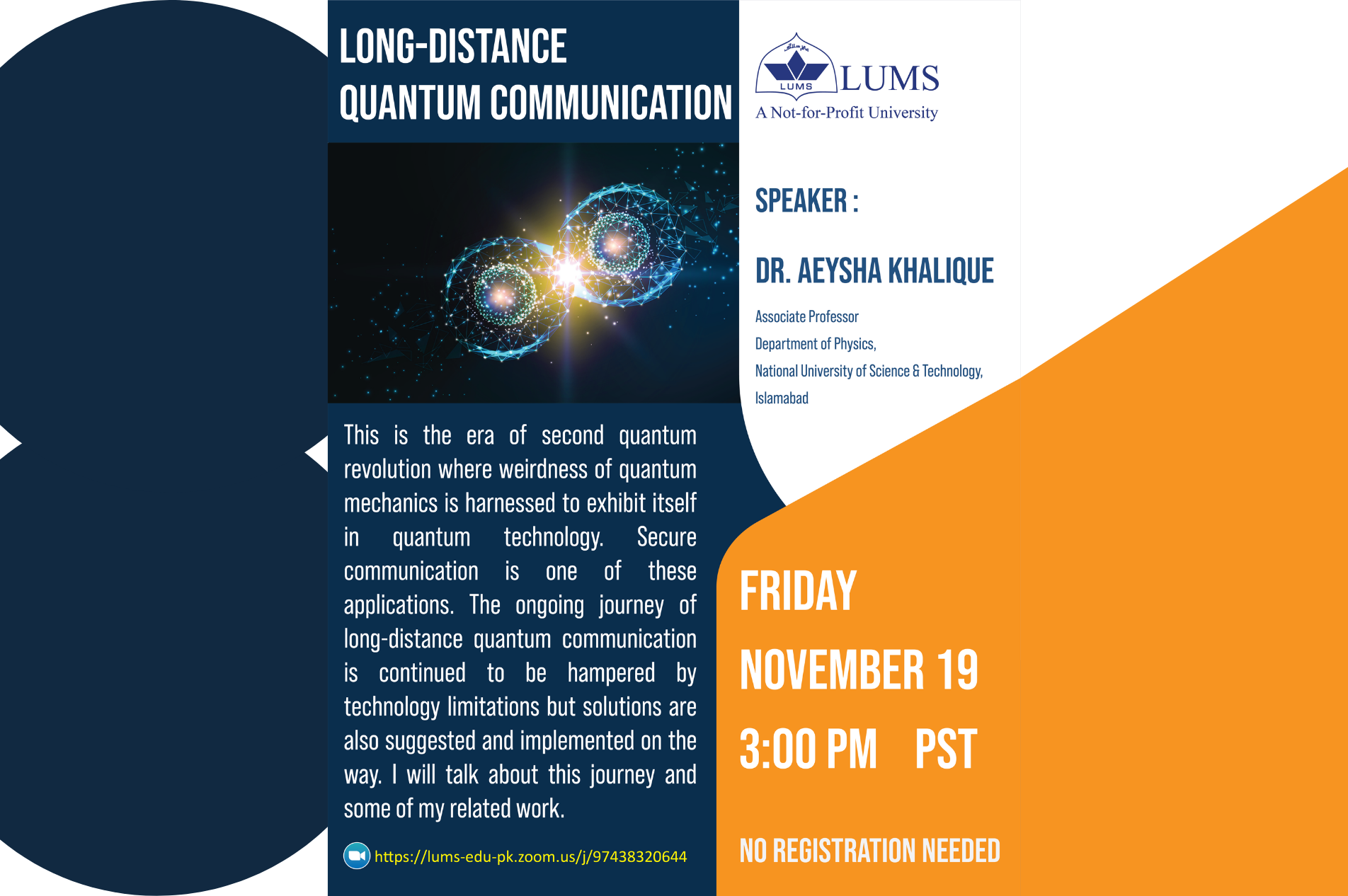 Long-Distance Quantum Communication
Abstract
This is the era of second quantum revolution where weirdness of quantum mechanics is harnessed to exhibit itself in quantum technology. Secure communication is one of these applications. The ongoing journey of long-distance quantum communication is continued to be hampered by technology limitations, but solutions are also suggested and implemented on the way. I will talk about this journey and some of my related work.
Dr. Aeysha Khalique will talk about "Long-Distance Quantum Communication" on 19 November 2021 at 3pm as the next speaker in the series by the Department of Physics.
Please join us via Zoom link: https://lums-edu-pk.zoom.us/j/97438320644
About the speaker:
Dr. Aeysha Khalique is a quantum physicist serving as Associate Professor at Department of Physics, National University of Science and Technology (NUST), Islamabad, since 2008, after finishing her PhD in Quantum Communication from Technische Universitat Darmstadt, Germany. She has worked on diverse topics like quantum optics-based quantum communication in discrete and continuous variables, quantum walks and quantum computation.