The Khalid and Mussarrat Aziz Research Grants for Planet Earth: Review Committee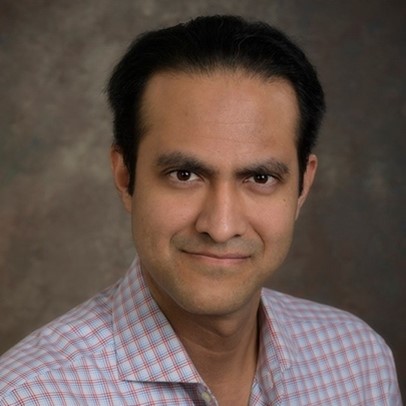 Prof. Saleem Ali
---
Saleem Ali is a Blue and Gold Distinguished Professor of Energy and the Environment. Tenured in Department of Geography, College of Earth, Oceans and the Environment, he holds a joint appointment with Energy and Environmental Policy Program at the Joseph R. Biden School of Public Policy and Administration.

Saleem Ali obtained his MS in Environmental Studies from Yale University in 1996. This was followed by a PhD in Environmental Planning from the Department of Urban Studies and Planning at MIT in 2000.    
His research interests include causes and consequences of environmental conflicts; how ecological factors can promote peace; environmental conflicts in extractive industries, especially minerals.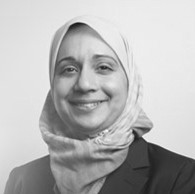 Prof. Afreen Siddiqi
---
Afreen Siddiqi is a research scientist at the Massachusetts Institute of Technology (MIT) and adjunct lecturer of public policy at Harvard Kennedy School. She has an S.B. in Mechanical Engineering, an S.M. in Aeronautics and Astronautics, and a Ph.D. in Aerospace Systems, all from MIT. She investigates complex and dynamic problems at the intersection of technology, development, and sustainability.   

Her research focuses on systems planning and performance under uncertainties and system adaptation. Her work seeks to advance theory and methods for analyzing and designing complex adaptive systems using computations, optimization, and simulations. Applications of this work are in several domains including water, energy, agriculture, transportation, and space systems. Her work on the water-energy-food nexus has been invited for presentation and discussion with high-ranking international policy makers, including at the national planning commission in Pakistan, at science-policy dialogues with experts from China, India, Afghanistan, and Pakistan, and at several policy and science roundtable dialogues in the Middle East and in Europe.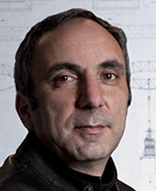 Prof. Dara Entekhabi
---
Dara Entekhabi received B.S. (1983) and M.S. degrees (1985, 1988) in geography from Clark University, Worcester, MA and PhD degree (1990) in civil and environmental engineering from the Massachusetts Institute of Technology (MIT), Cambridge, MA. He is currently a Professor with the Department of Civil and Environmental Engineering and the Department of Earth, Atmospheric and Planetary Sciences, MIT. He is the Science Team Lead for the National Aeronautics and Space Administration's Soil Moisture Active and Passive (SMAP) satellite mission that was launched on January 31, 2015. His research includes Earth remote sensing, data assimilation, and coupled land-atmosphere systems modelling.  

Prof. Entekhabi is also fellow of the American Meteorological Society (AMS), of the American Geophysical Union (AGU) and of the Institute for Electrical and Electronics Engineers (IEEE). He is a member of the US National Academy of Engineering (NAE).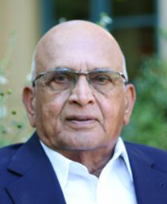 Prof. Khaled Aziz
---
Khaled Aziz is the Otto N. Miller Professor Emeritus of Energy Resources Engineering in the School of Earth, Energy and Environmental Sciences at Stanford University, where he was appointed as a tenured Professor of Petroleum Engineering in 1982. At Stanford he has served both as the Associate Dean for Research (School of Earth Sciences) and as Chair of the Petroleum Engineering Department (now Energy Resources Engineering). Before coming to Stanford University, he served on the faculty of the University of Alberta for 2 years and the University of Calgary for 17 years, both in Chemical and Petroleum Engineering Departments. At Stanford, Professor Aziz founded or co-founded successful industrial research consortia in Reservoir Simulation, Reservoir Forecasting, Advanced Wells and Smart Fields.  

Prof. Aziz obtained a B.S.E in Mechanical Engineering from the University of Michigan in 1955. He obtained both B.Sc. (1958) and M.Sc. (1961) degrees in Petroleum Engineering from the University of Alberta. He worked in various positions in industry, including that of the Chief Engineer for the Karachi Gas Company, before coming to Houston to study Chemical Engineering at Rice University in 1963. He received his Ph.D. from Rice in 1966.   
Prof. Aziz was elected to the U.S. National Academy of Engineering in 1996. He is a Distinguished Member of the Society of Petroleum Engineers (SPE). His research interests include multiphase flow in pipes, multiphase flow in porous media, petroleum reservoir simulation, optimization of oil field development and operations, and modelling of gas production from shale resources. His has authored or co-authored approximately 200 technical papers, two books and one monograph. He is a frequent consultant to major oil and gas companies and government agencies throughout the world.