Hands-On Course on Materials Characterization
SBASSE Central Labs Materials Characterization Course 2023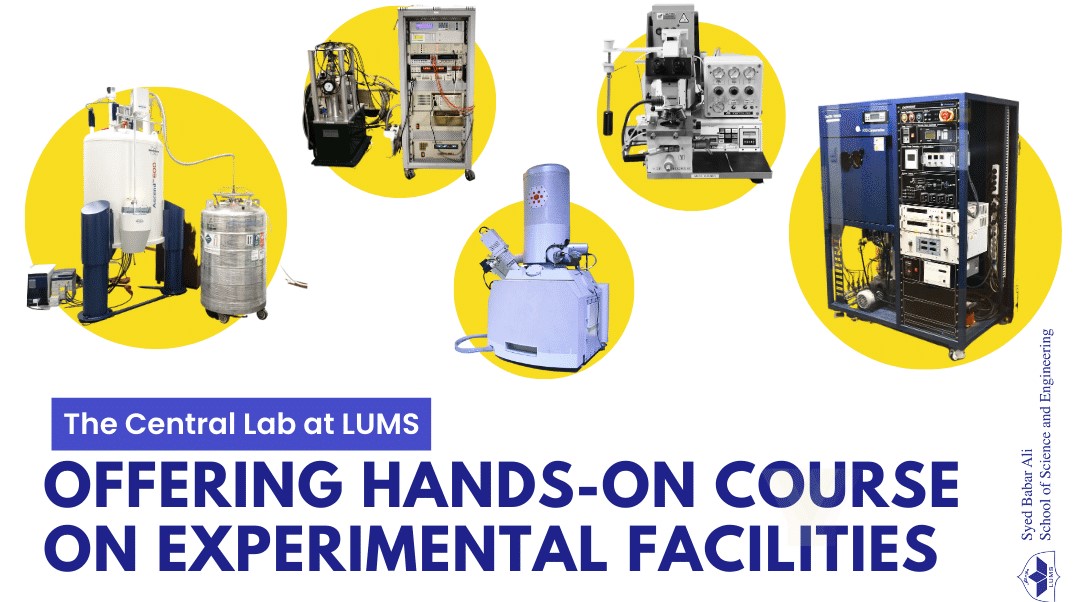 Event Date: November 06-10, 2023
Registration Deadline: October 25, 2023
Please register at: Click here  
Fee Voucher: The fee voucher will be issued to the selected candidates.
Detailed Program: Click here
The participants of the course will learn advanced tools for material characterization and microfabrication. The training will cover basic operational principles, sample preparation, handling, data acquisition, and the scientific analysis of the data. The training will enable hands-on experience on surface morphology, elemental composition, magnetic behavior, and optical properties of materials. Microfabrication techniques including sample patterning and thin film deposition will also be covered as part of the training.
Experimental Facilities
Scanning Electron Microscopy (SEM)
Energy dispersive X-ray Spectroscopy (EDX)
Atomic Force Microscopy (AFM)
Vibrating Sample Magnetometer (VSM)
Photolithography
Magnetron sputtering
Profilometry
Ellipsometry
Workshop Cost: 
Rs. 15,000 for students
Rs. 25,000 for academia
Rs. 35,000 for industry
Applications:
Basic and applied research in physics, chemistry, biology, engineering, materials science, medicine, pharmacy, and several other academic fields. Industrial applications in cement, agriculture, paints, fertilizers, textile, Pharmaceutics, and various others.
Who Should Attend?
Students & Researchers from Academia & Industry.
Contact Person: 
Dr. Murtaza Saleem (murtaza.saleem@lums.edu.pk)