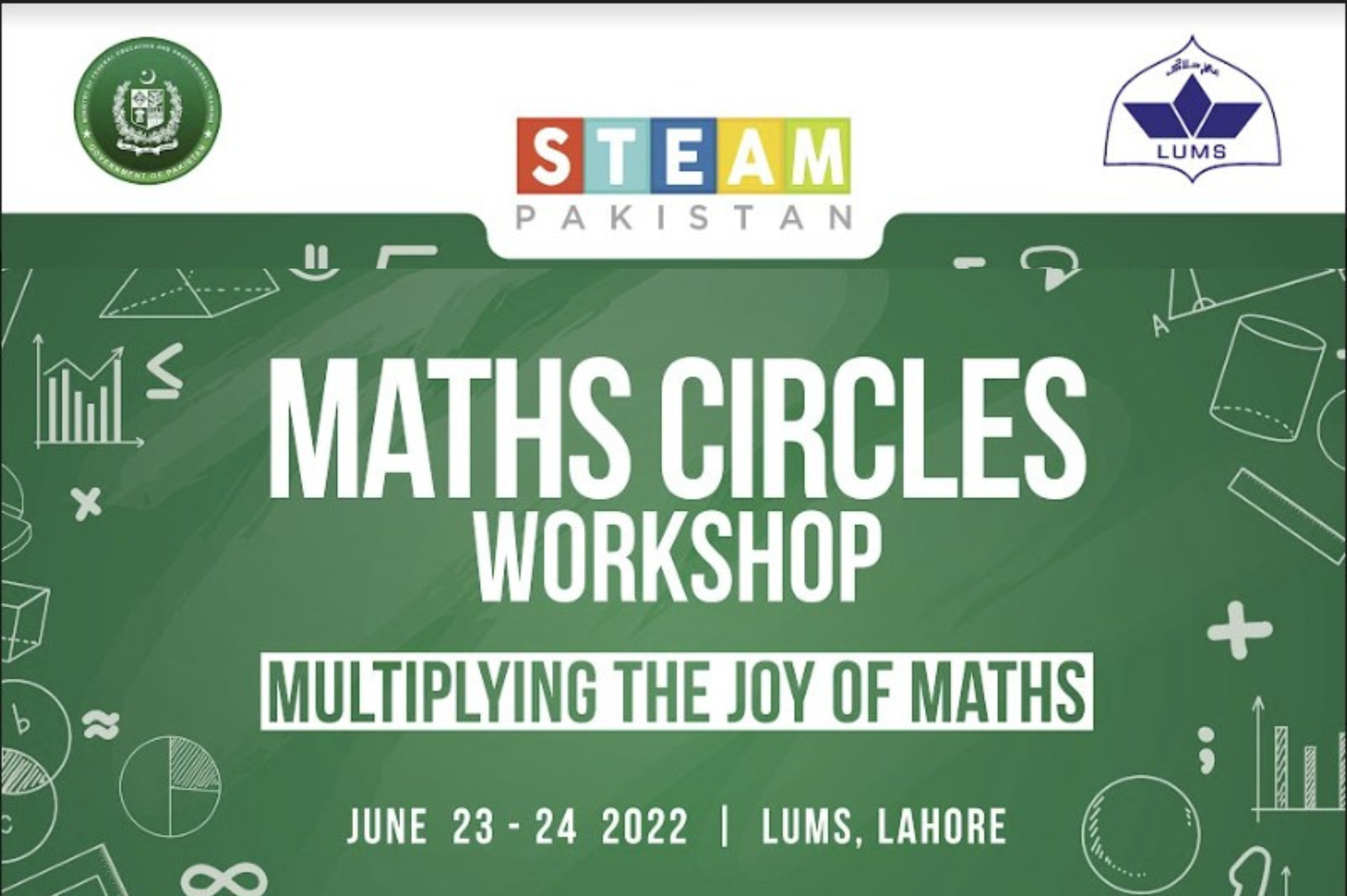 Extending the Circle – Workshop to Promote Independent Math Circle Events Across Pakistan
Representing LUMS, the Department of Mathematics at the Syed Babar Ali School of Science and Engineering has joined hands with the Ministry of Federal Education and Professional Training (MoFEPT) and STEAM Pakistan, in organizing a 2 - day workshop event, where participants from more than 20 universities across the country will be trained to host math circle events in their home institutes. The workshop will be hosted at the LUMS Learning Institute on June 23 and 24, 2022.
In addition to the support extended by the team led by Dr. Imran Anwar from the department of mathematics, guest lectures from Dan Finkel, a pioneer and champion of global math education outreach and founder of Math for Love, and Mayada Shahada, who specializes in math outreach and has served as Director of the Nova Scotia Math Circles Outreach Program at Dalhousie University and is currently a member of the Canadian Mathematical Gray Jay Competition committee.
The purpose is two-fold: firstly, providing motivation for the math-outreach programs and its value, secondly, providing hand-on experience to participants about conducting math circles. This workshop is intended to equip the participants with the skills and resources to launch math circles, independently at their respective institutes. It also hopes to provide a platform for building a network of math enthusiasts that can help evolve the culture of math outreach culture in Pakistan.
This is a joint collaboration of the Malala Fund and the Ministry of Federal Education and Professional Training's STEAM Pakistan program and LUMS.
Learn more about the program and guest speakers here. 
Learn more about the LUMS Math Circles here.