Industrial Liaison
The fruit of scientific research and development are brought to light in the form of industrial innovation. Many of our faculty and their research groups enjoy strong ties with the industry. Some projects are initiated by the industry whereas in other cases the industry latches on to ongoing research. Many of these projects are also funded by the industry furthermore there is a strong record of industrially funded studentships in the school. On this web page, we exemplify some of these industrial connections which are cherished by the school.
Department of Physics Department of Electrical Engineering Project Briefs for TDF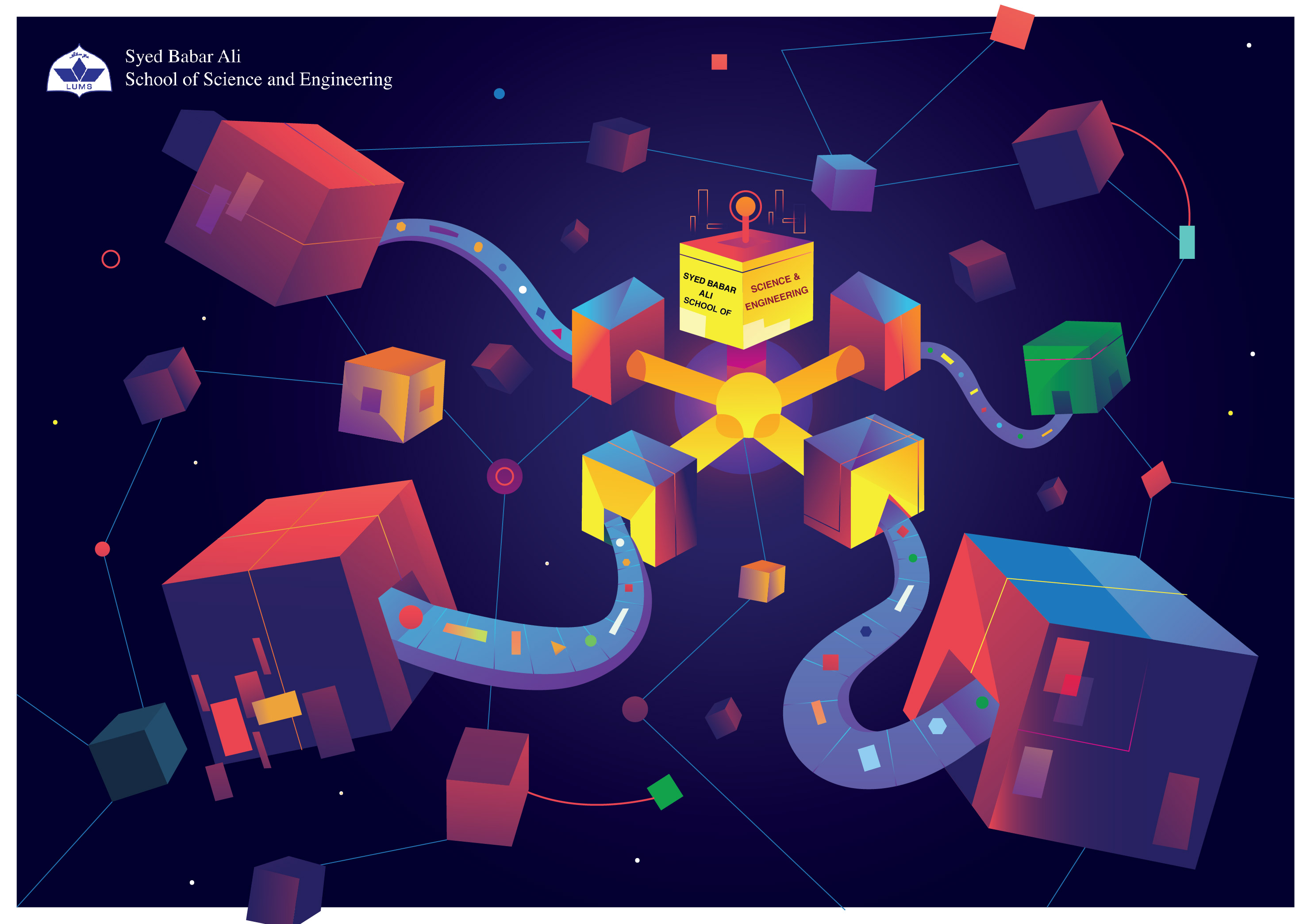 Department of Physics
The Physlab which is Dr. Muhammad Sabieh Anwar's research group in the Department of Physics has an active role in technology development for education and research. The startup Qosain Scientific has translated some of the work done in the laboratory to the production of commercial gadgets, devices and instruments that can be employed both inside the laboratory as well as in industrial settings. 

For further details: Qosain.pk | Physlab.org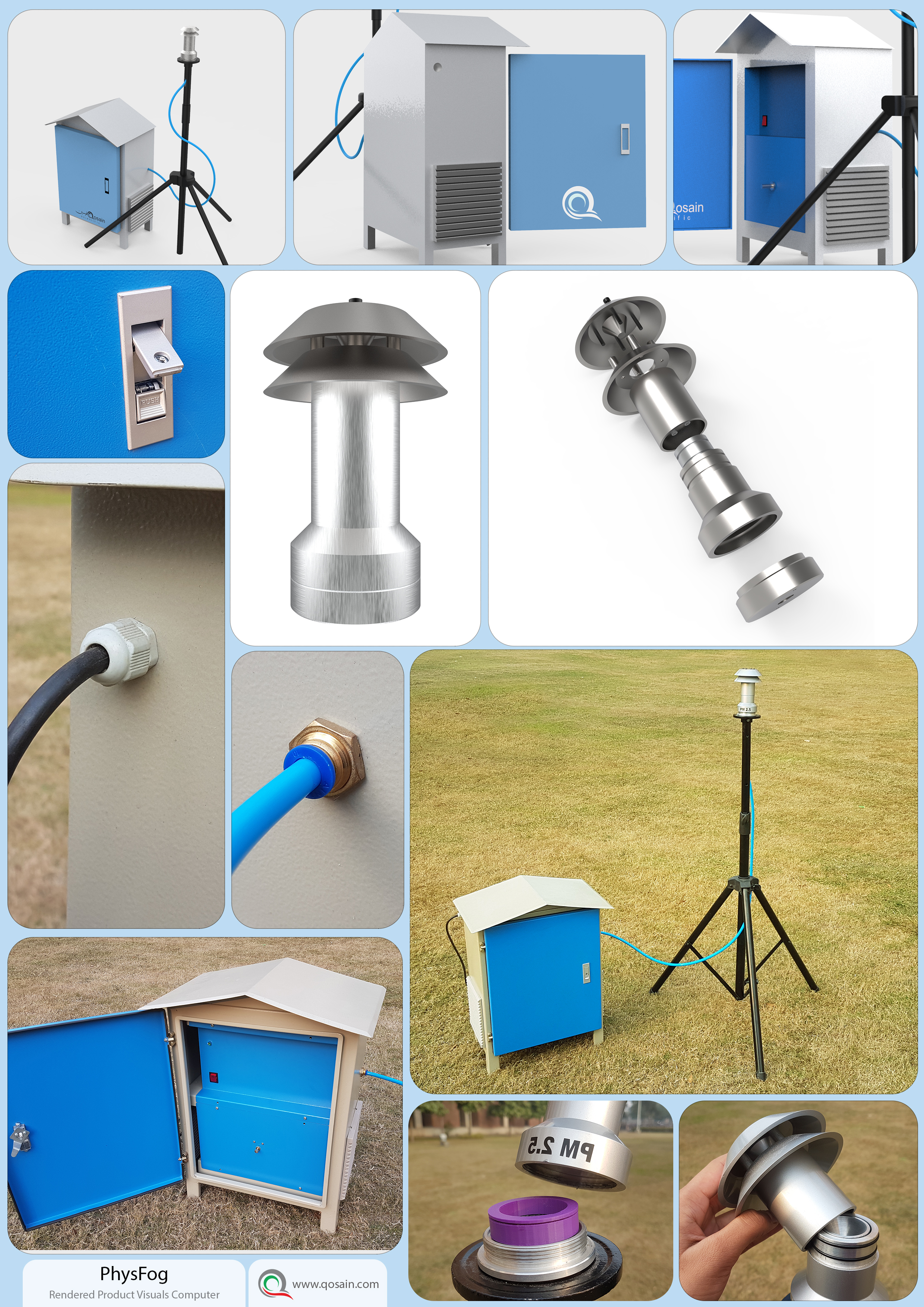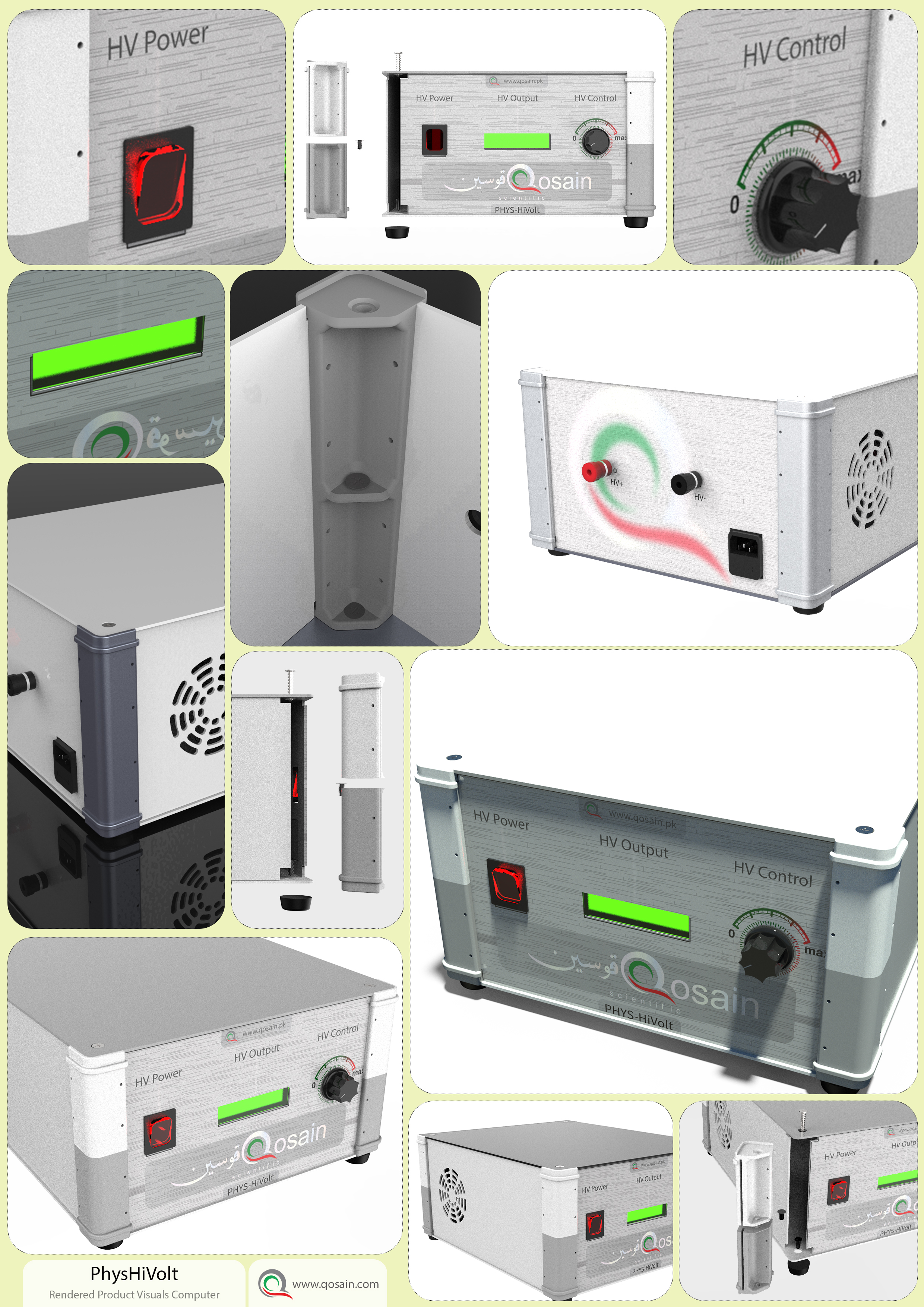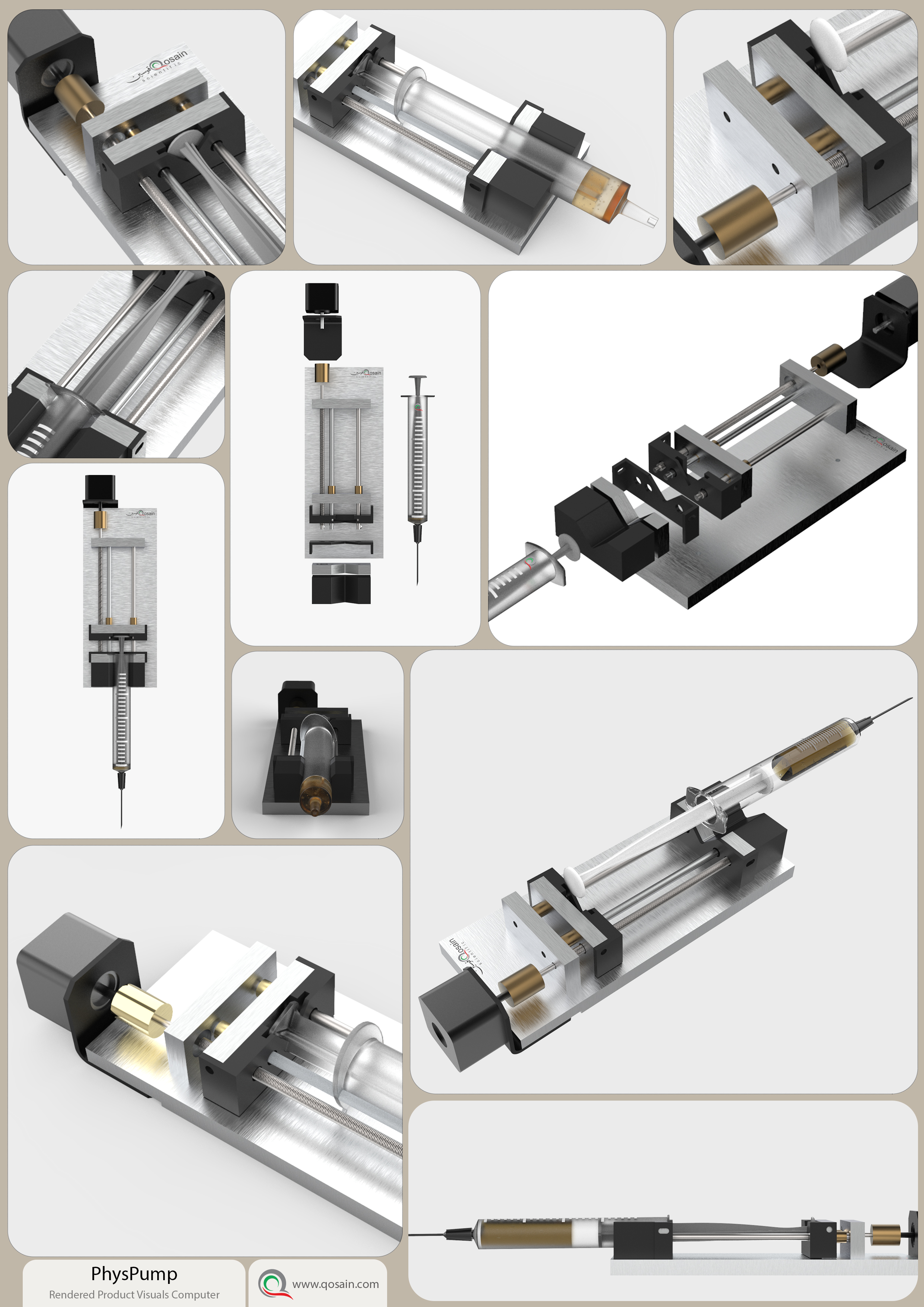 Department of Electrical Engineering
Philosophy
Engineering education has traditionally focused on the model-based understanding of the fundamental principles that govern the working of our universe. Theoretical foundation, in a rigorous engineering program, emphasizes a gradual increase in complexity of these models to take them from simple, ideal working conditions to more complicated models that capture the near real-world behaviour of devices and elements. In most cases, the scope of a particular course is limited to its defined boundaries and system-level aspects that cut across course boundaries become harder to grasp. Students, even those dedicated to the learning process, are sometimes unable to relate the classroom learning to the real-world considerations of a commercial organization and industry. This important gap can be bridged through industry-academia linkages which allow the students to look at the application of their learning to solving real-world problems. At the same time, industry and commercial organizations are tied up in operational matters and it becomes difficult for them to go beyond their defined daily tasks to look at both fresh perspectives to their routine tasks and explore innovative extensions to their work. Induction of fresh, young minds allows exploration, without committing a lot of organizational resources, to see which of the ideas warrant deeper engagement with experts in academia with a higher probability of success. This is especially true for the manufacturing and process industry and commercial organizations that are set in their processes. If executed properly, this enhanced, focused engagement can create a non-zero-sum game that enhances both the value to the industry by minimizing the bench and to academia by application of new ideas to create commercial value in addition to the intellectual expansion of knowledge-base.
Modes of Engagement
In the following, a few modes of engagement are listed in which collaboration between LUMS and industry can be explored:

1- Customized short trainings/workshops for Scientists/Engineers: EE faculty members can design customized short courses and workshops for employees of a company based on their needs and requirements communicated by them in advance.

2- MS/PhD Program for Employees: Many organizations have focus on Research and Development (R&D) and they invest on these aspects of their Human Resource. Such organizations can sponsor their employees to pursue higher studies (MS or PhD) at LUMS. The candidates would need to pass the LUMS admission test. The faculty should be allowed to publish research or file joint patents after getting approval from the company.

3- Industrial Sponsored MS Program (Company Scholars): A company can select candidates through interviews or any other suitable mechanism from the cohort of graduate students inducted in EE program. The fee, research expenses and nominal stipend for selected candidates will be paid by the company for two years. Selected candidates may or may not enter into a contract (depending upon the Company's policy/requirement) for serving the company after graduation. Such students may be called "COMPANY Scholars" (e.g., SUPARCO Scholars). 

4- Industrial Sponsored PhD Program (Company Fellows): If a company plans to explore a long-term fundamental research problem, it can consider funding PhD program (tuition fee + research expenses and stipend). These candidates would be called "Company Fellows" (e.g. NESCOM Fellows). Selected candidates may or may not enter into a contract (depending upon the Company's policy/requirement) for serving the company after graduation. PhD program aims to develop technical scholarship by performing fundamental research. 

5- Research Projects: Faculty members can also get engaged with a company through research projects. A company can identify specific projects/problems of interest and discuss them with the interested faculty and in turn, the faculty members will submit research proposals or feasibility reports. These projects are typically applied in nature with a possibility of research as a side product. The duration of these projects could be typically from 1 to 3 years (could vary depending upon the nature of the project). Typically, in such projects, full-time RAs are hired with the possibility of partial funding of MS or PhD students. The faculty should be allowed to publish research or file joint patents after getting approval from the company.

6- Consultancy: A company can also engage EE faculty in consultancy mode. These are mainly short-term engagements with little or no possibility of research publication. The IP is completely owned by the company.

7- Senior Year Design Projects: A company can sponsor senior design projects of EE students on certain short-term problems that the company wants to explore. The project scope should be of 9 months at least with an understanding that 8-10 hours of work in a week can be performed because of students' other academic engagements.

8- Internship Program: A company can offer internships to a certain number of EE students during the summer. This will be a 12-week long engagement. If worked out earlier, the work assigned to the internee may also result in a senior design project.
Dr. Wasif Tanveer Khan
| | |
| --- | --- |
| Ongoing Engagements | Prospective areas |
| NESCOM | Printed Electronics, RF Front end and Antenna Design |

Dr. Hassan Mohy-ud-Din
| | |
| --- | --- |
| Ongoing Engagements | Prospective areas |
| Shaukat Khanum Memorial Cancer Hospital and Research Center | Healthcare and Medicine, Medical Imaging, Oncology |

Department of Computer Science
Dr. Naveed Arshad
Ongoing Engagements

Prospective areas

Central Power Purchasing Agency (CPPA)
Power Information Technology Company (PITC)
Fatima Group
Hadron Solar
Engineering Development Board (EDB)
Ministry of Climate Change
Songuo Motors, Korea

Energy Informatics including Energy Forecasting, Energy Optimization, Energy Planning, and Energy Efficiency using Advanced Data Analytics.
Electric Vehicles including Two and Three Electric Wheeler Development, Grid Optimization in EV Charging Optimization of Four Wheelers, Trucks and Buses

.
| | |
| --- | --- |
| Industry | Nature of Partnership |
| Central Power Purchasing Agency | Energy Forecasting |
| Power Information Technology Company | Energy Data Analytics |
| Fatima Group | Energy Efficiency |
| Hadron Solar | Renewable Energy |
| Engineering Development Board | Electric Vehicles |
| Ministry of Climate Change | Electric Vehicles |
| Songuo Motors, Korea | Electric Vehicles |
Dr. Asim Karim
Ongoing Engagements

Prospective areas

Consultancy in the areas of machine learning, natural language processing, and data analytics.

Natural language processing
Machine learning
Deep learning
Descriptive and predictive modelling

Industries: information technology, software, government, healthcare, financial. 
Dr. Hamad Alizai
Pakistan is currently producing only about 40% of the gas it needs. The natural gas crisis in Pakistan behoves us to find innovative ways to improve consumption efficiency. In light of this, Dr. Hamad Alizai, Assistant Professor and Head of the Internet of Things (IoT) lab at LUMS, is working with a dedicated team of researchers to develop natural gas-saving devices and technologies. The IoT lab is part of the National Centre of Big Data and Cloud Computing (NCBC) which focuses on innovation and technology to bring about economic changes in Pakistan. In winters, water-heating geysers start consuming about half of the gas supplied to homes. While a typical household uses warm water for approximately four hours a day, these geysers, which are equipped with manual thermostats, operate 24/7 and that too at their highest operating point, needlessly wasting gas for heating water that remains unused for larger periods. To address this problem, Dr. Hamad has joined forces with Dr. Nouman Ahmed Zaffar and Zaheen Machines to introduce the concept of a smart geyser called Ashray. Dr. Nouman Ahmed Zaffar, who is currently Associate Professor and Director of Energy and ower Systems at the Department of Electrical Engineering in LUMS, will work on the power electronics of Ashray.
Ashray is the extension of an existing product of Zaheen Machines known as Jul Bujh; a programmable geyser thermostat that allows users to control the temperature settings of the geysers through a smartphone app. One of the main aims behind the design of Ashray is to minimise gas wastage which will help us save millions of rupees in foreign exchange that are otherwise spent on the import of liquid gas. Ashray will be equipped with smart sensors to detect the usage of hot water in a house so that the temperature of the water changes as per the requirement of the user. The smart sensors will limit gas usage at times when the user does not require the water to be warm. Ashray's power and energy efficiency rely on smart power electronics. One of Ashray's features is the automatic ignition of a geyser's pilot. Apart from being a hassle, turning on the pilot comes with the risk of a user's face being burnt in case of gas leakage. The automation of pilot ignition provides users with both safety and ease. Through these enhancements,  Ashray aims to increase a geyser's efficiency by 35%. With the huge success of its predecessor Jul Bujh, Ashray is all set to be commercialised for the winter season in 2021. Ashray will increase the comfort in our daily lives and on a lighter note make our winters much cosier. 
Dr. Fareed Zafar
Ongoing Engagements

Prospective areas

Descon Engineering (Data analysis)
Oxford Policy Management (Child Protection, Information management system)
DFID(Data Analytics for finance department)
Media Logic(Television Audience management)

Network Security
Big Data Analysis
Machine Learning

 
Dr. Murtaza Taj
Ongoing Engagements

Prospective areas

1. Group Aid:
Group Aid is an architectural firm work with renowned Architect Yasmin Cheema on documentation and restitution of ancient shrines in Uch Sharif

2. Mission Archéologique Française du Bassin de l'Indus  (http://www.arscan.fr):
We are working with archaeological from ArScAn for the last few years mainly in KPK and GB. Recently we have signed an MoU and submitted multiple proposals to local and internal funding agencies including HEC-Peridot and MSH MONDES (accepted).

3. Directorate General of Archaeology, Punjab
Currently, we are working on documentation and digital preservation of the Sikh Gallery and Princess Bhabha collection at Lahore Fort.

4. Director of Archeology and Museum, KPK
Documentation and digital preservation of cultural heritage sites in KPK

5. Environmental Protection Department, Punjab (https://epd.punjab.gov.pk/)
In this collaboration, we are looking at various factors which result in the degradation of air quality particularly winter SMOG. Currently, we are studying the effect of emissions due to Brick Kilns.

 

1. WWF-Pakistan (www.wwfpak.org)
We are starting a new project with WWF Pakistan in which we aim to develop a Computer Vision and Machine Learning based early warning system to avoid human-wildlife conflict particularly for the protection of Snow Leopard in Pakistan as well as across Asia. The details of the project are agreed in principle and currently, a legal agreement between LUMS and WWF is being prepared.

2. Millat Tractors:
As part of the National Agriculture and Robotics Lab, we have been approached by Millat Tractors for precision agriculture provision in their tractors. Currently, we have submitted a proposal that is being evaluated by Millat Tractors.

 
| | |
| --- | --- |
| Industry | Nature of Partnership |
| Group Aid | Consultancy |
| Mission Archéologique Française du Bassin de l'Indus | Archeology |
| Directorate General of Archaeology, Punjab | Documentation of Museums |
| Director of Archeology and Museum, KPK | Documentation of Heritage Sites |
| Environmental Protection Department, Punjab | Air Quality |
| WWF-Pakistan | Early Warning System - Snow Leopard |
| Millat Tractors | Precision Agriculture |
Department of Biology
Dr. Safee Ullah Chaudhary
| | |
| --- | --- |
| Ongoing Engagements | Prospective areas |
| Development of a continuous glucose meter | Biomedical Devices |
Department of Chemistry and Chemical Engineering
Dr. Irshad Hussain
Prospective areas
Antimicrobial products (i.e., textile and paints etc.)
Biopesticides (worth exploring)
Dr. Salman Noshear Arshad
Ongoing Engagements

Prospective areas

All Punjab Gem Merchants & Jewellers Association
TTI Testing Laboratories

Materials Testing
Quality Control
Process improvement
| | |
| --- | --- |
| Industry | Nature of Partnership |
| All Punjab Gem Merchants & Jeweler's Association | HEC-TDF joint project on improving electroplating process locally |
Dr. Rahman Shah Zaib Saleem
| | |
| --- | --- |
| Ongoing Engagements | Prospective areas |
| Dr. Rahman applied for a research grant in 2017, which component involved interaction with an industrial partner (Shafi Reso Chemicals Ltd) to work on the study effects of various protective methods on the quality of the nutrients present in fruits and vegetables and delaying the spoilage process thus addressing the wastage of agricultural products as a step towards food security. | Food, the agriculture and pharmaceutical industry |
Project Briefs for TDF
Technology Development Fund (TDF) is a national scheme launched by the Higher Education Commission whose aim is to foster linkages between the academia and the industry.
| | | | | |
| --- | --- | --- | --- | --- |
| Project Title | Principal Investigator | Industrial Sponsor | Approved Funds (million) | Department |
| Design and Development of a Rotibot (An Automated machine/appliance to cook bread/chapatti roti) | Dr. Wasif Tanveer Khan | Venture Capital | 12.5 | Electrical Engineering |
| Internet of Things (IoT) based Conversion Kit for Motor Loads | Dr. Tariq Mahmood Jadoon | Hadron Solar Pvt Ltd | 13.9 | Electrical Engineering |
| Microfluidic Lab on a chip cytometer for point of care HIV/AIDS Diagnostics | Dr. Nauman Zafar Butt | Shaukat Khanam Memorial Hospital and Research Center | 11 | Electrical Engineering |
| Li-Ion battery unit as replacement of Lead-acid batteries for existing and new storage-based electrical systems. | Dr. Mohammad Jahangir Ikram | Sozo Group of Companies, Lahore Chamber of Commerce and Industry | 13.8 | Electrical Engineering |
| Design and production of scientific equipment for physics teaching and research | Dr. Muhammad Sabieh Anwar  | Usman Engineers, Gujranwala (an offshoot of Sun Engineers) | 13.3 | Physics |
| Microgrid Interface Kit for Standalone Solar PV and UPS Backup Systems | Dr. Hassan Abbas Khan | EcoEnergy Solutions Pvt. Ltd | 12.4 | Electrical Engineering |
| Motorway to Safety: Design and Development of an Intelligent System for Active Traffic Management and Efficient Law enforcement on National Highways and Motorways | Dr. Zubair Khalid | Digital Transformation Centre of Excellence (Pvt) Limited | 12.7 | Electrical Engineering |
| Value Addition for Local Artificial Jewelry Industry Through Electroplating Process Optimization | Dr. Salman Noshear Arshad | Ray Gold Pakistan | 12.4 | Chemistry |
| Design and Development of a Wearable Continuous Glucose Monitoring System for Diabetes Patients | Dr. Safee Ullah Chaudhry | Byonyks | 13.9 | Biology |
| Transforming industrial byproducts into commercializable technologies | Dr. Basit Yameen | Bulleh Shah Packaging | N/A | Chemistry and Chemical Engineering |
| Developing functional coatings for application in synthetic leather, textile, and polymer films | Dr. Basit Yameen | ATS Synthetics | N/A | Chemistry and Chemical Engineering |
| Upcycling of plastics, biodegradable polymers, antimicrobial products. | Dr. Basit Yameen | SUFTECH Innovations | N/A | Chemistry and Chemical Engineering |
| In House utilization of Excess Lime/Development of Commercial use of lime being produced at FFL | Dr. Ali Rauf (co-leads: Dr. Muhammad Zaheer and Dr. Muhammad Shoaib) | Fatima Group | N/A | Chemistry and Chemical Engineering |