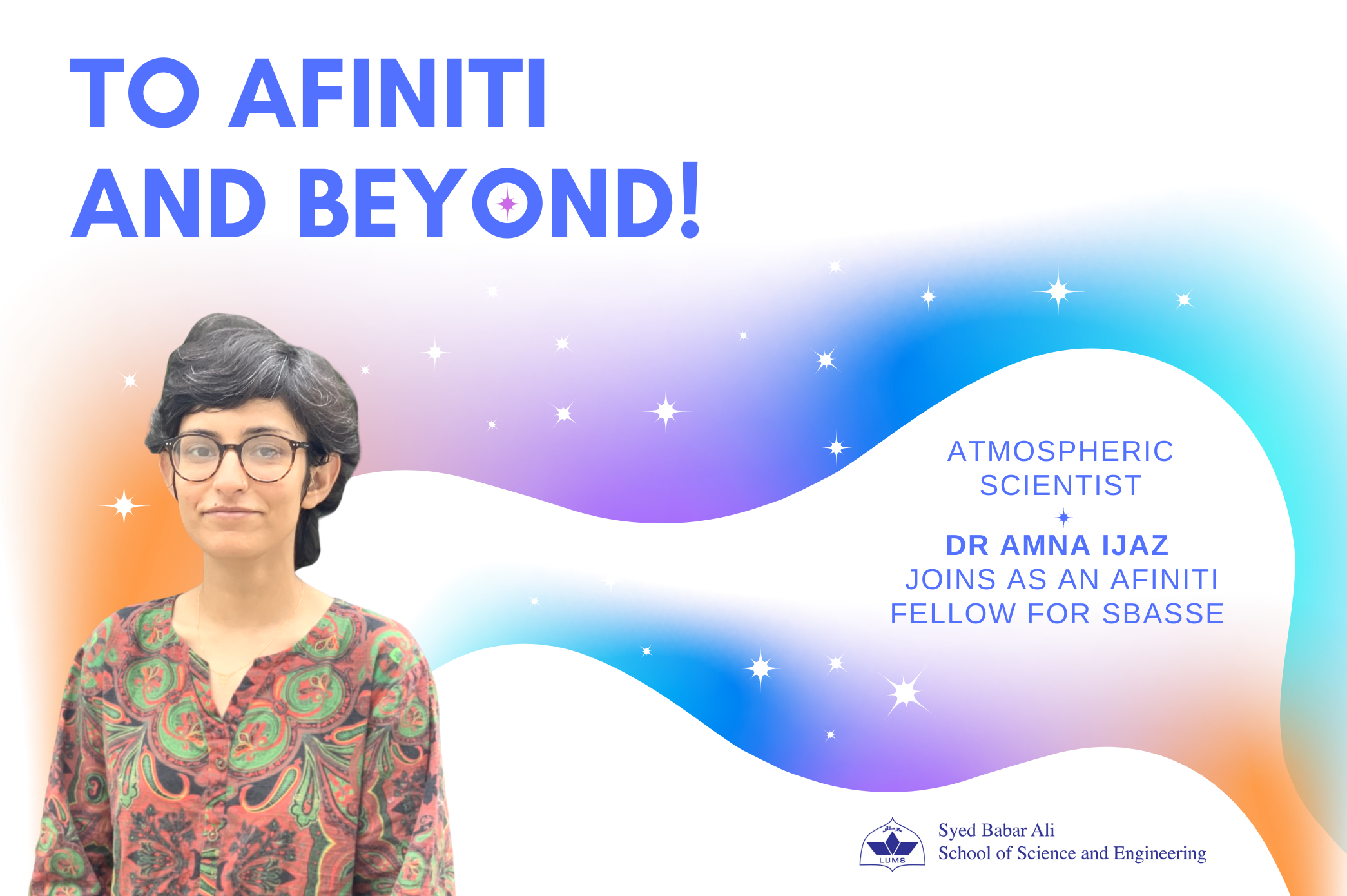 To Afiniti and Beyond - SBASSE welcomes the first cohort of Afiniti Fellows
Dr. Amna Ijaz cares deeply about taking the waste out of wastewater. Her work examines how tiny particles released after burning of biomass from one part of the planet, travel through international airspace landing conveniently on some bright white snowy peaks of another part of the planet, can have a sinister effect in aiding downstream water pollution. Dr. Amna's search for answers has led herself to land in multiple continents in trying to understand how developments in technology can lend a helping hand to solve the aerosol problem.
Dr. Amna received her MPhil in Environmental Biotechnology from National Institute for Biotechnology and Genetic Engineering (NIBGE) in Faisalabad, Pakistan, where she participated in the development a sustainable and cost-effective wastewater treatment technology that has since been extensively installed in wastewater stabilisation ponds/canals in Pakistan by her mentor at NIBGE, Dr. Muhammad Afzal's research group, for water quality restoration. She then went on to the USA through the Fulbright Foreign Student Grant to pursue a PhD at Michigan Technological University (MTU, where her research shifted to Atmospheric Chemistry.
Using state-of-the-art ultrahigh-resolution mass spectrometric tools at MTU and Pacific Northwest National Laboratory, Washington, under the guidance of Dr Lynn Mazzoleni, Amna performed molecular-level characterisation of atmospheric aerosol collected downstream of wildfires, i.e., large-scale biomass burning events.
At SBASSE, Dr. Amna's teaching and research will primarily be focused on investigating chemical processes at the atmosphere (aerosol)-cryosphere (snow/ice) interface in high mountain areas of Pakistan and their impact on downstream water quality, along with an exploration of the current status of climate science and policy in Pakistan. 
We congratulate and welcome Dr. Amna Ijaz to the Afiniti Fellowship program at SBASSE, LUMS, and wish her success in her academic and research endeavors.